Beppu City, which is about one-millionth of the world's land area, visiting and living by people from about 100 countries and regions. Beppu is truly a city of globalization where globalism and localism are progressing at the same time. This time, we will introduce such glocalism in Beppu based on an illustration.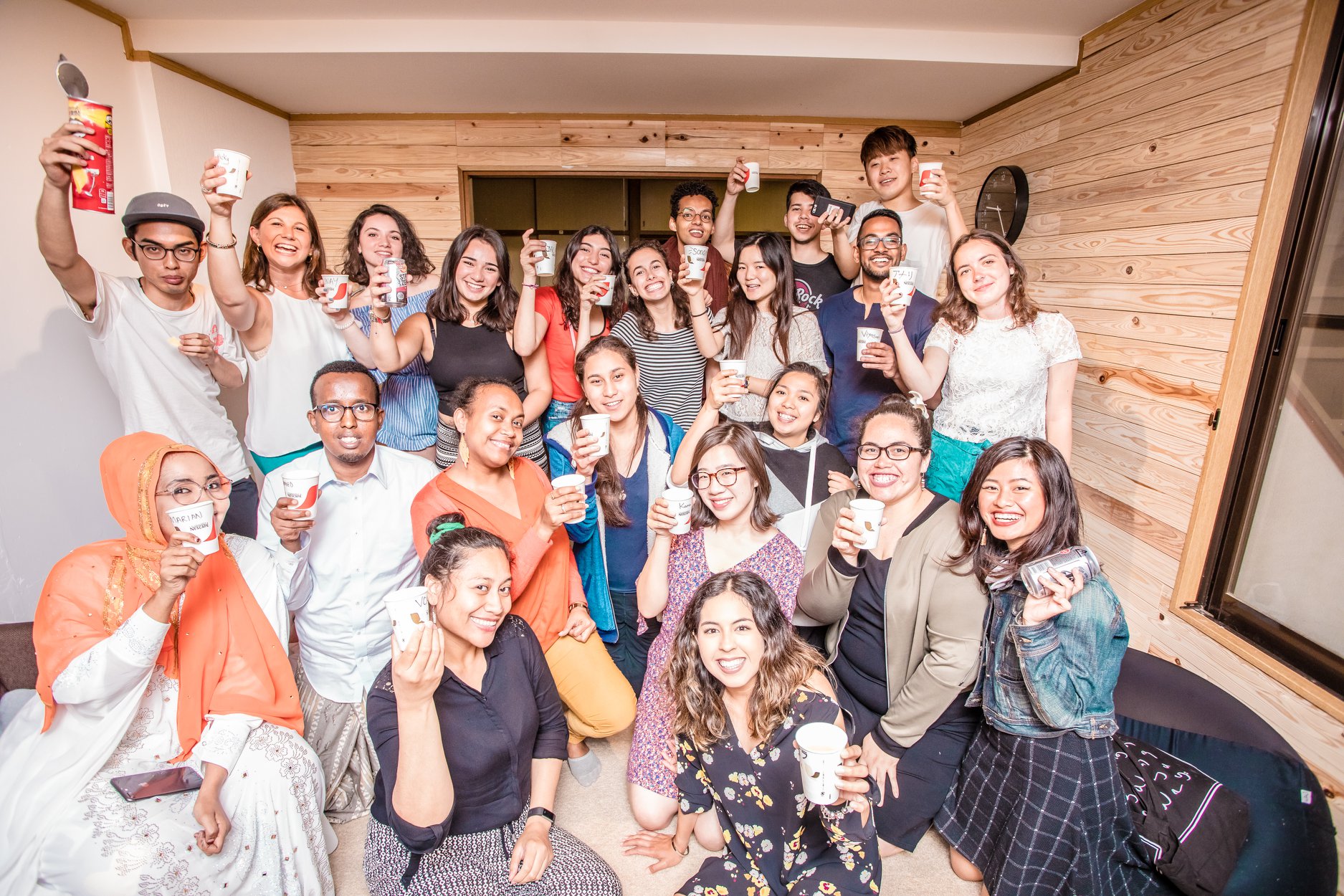 Photo by: Tokyo shinpu
What is the most common nationality of foreigners living in Beppu?
As of July 2020, Beppu is living by 3,924 foreigners, representing 3% of the total population 115,000 approx., as a local city. The top 10 of the most common nationalities of foreign residents are in the order of China, South Korea, Vietnam, Indonesia, Thailand, Sri Lanka, Philippines, Nepal, Bangladesh, and Taiwan, and Asia are the majority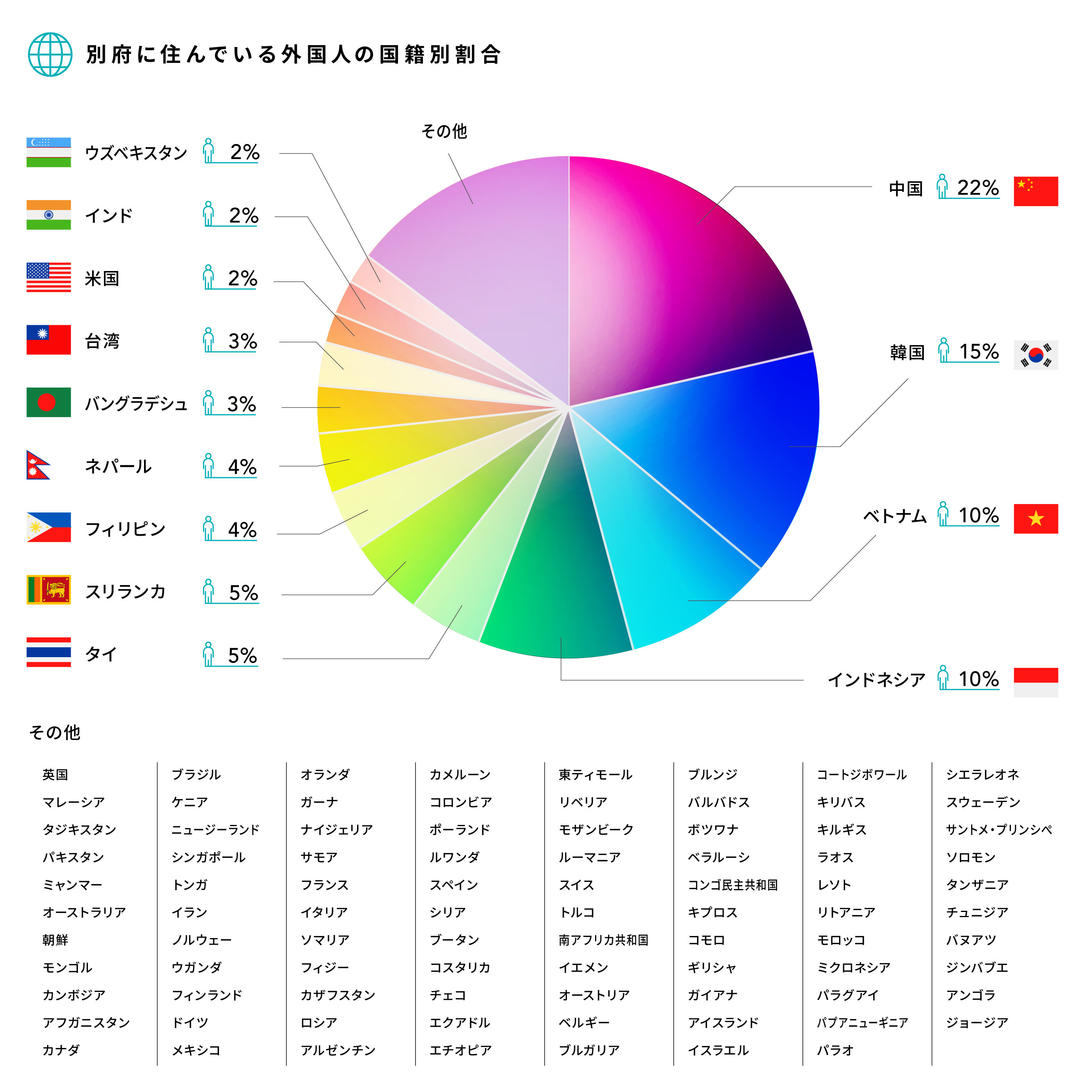 Beppu, the miniature copy of this world 
The following world map showed the nationality of Beppu residents as of July 2020 by color. It is impressive that there are more colored parts than gray parts. This may be the reason why Beppu is so-called "Diversity".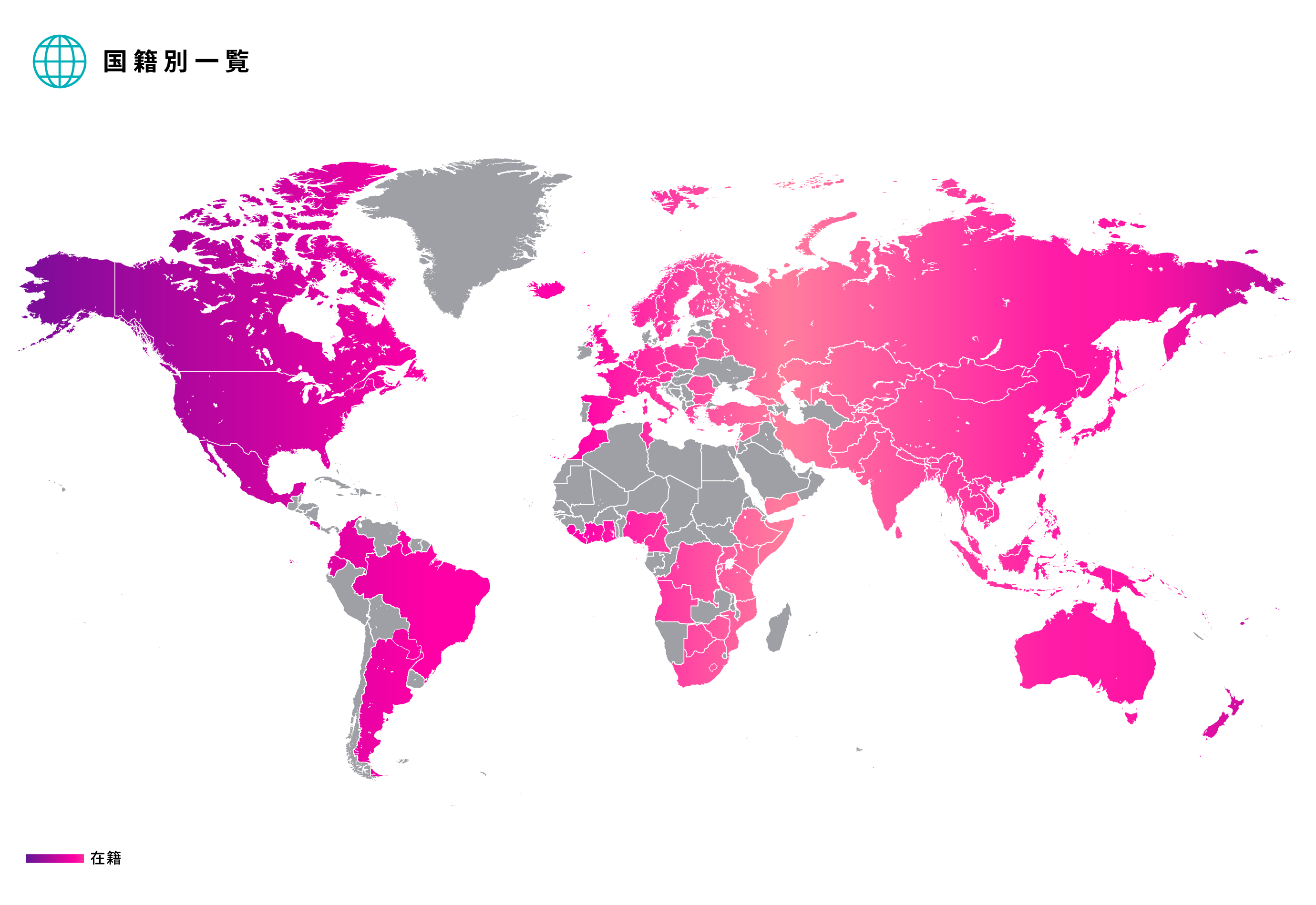 What kind of people live there?
Next, the following graph represents the Beppu foreign residents by status of residence. International students count for more than 60% of the total. This is because Ritsumeikan Asia Pacific University (APU), which receives many international students, is located in Beppu. When I go to cafes, convenience stores, and fast food restaurants in Beppu, there are even more foreigners than Japanese! That is also a very common daily life scenario in Beppu.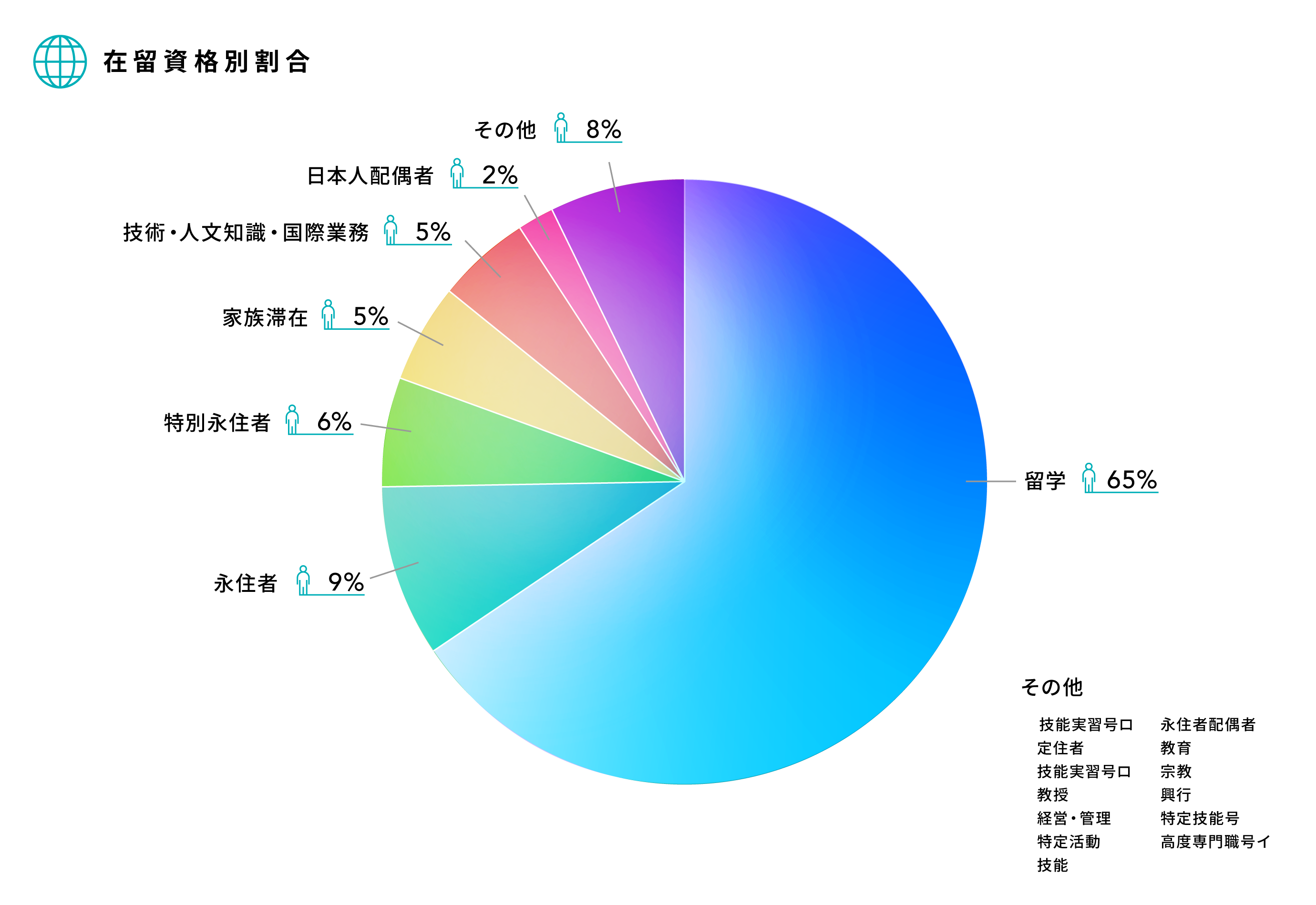 Regional initiatives that have developed as a city of diversity
・ Thinking about the actions in the event of a disaster with international students in
Beppu Shield's disaster prevention town walking event. 
・ APU Cafeteria with Muslim-friendly certification
・ Installation of halal food * vending machines at supermarkets in Beppu
・ The first mosque in Kyushu *
・ Abundant multinational restaurants started from curry
・ Rainbow Bath Ject, the event to learn about LGBT in mixed bathing
・ Barrier-free tour center that provides tourist support such as bathing in hot springs in a wheelchair
・ Introducing a map of 100 hot springs where accept people with tattoos 
・ Taiyo house, an employment support facility for people with disabilities established by the Paralympic father **
* Related articles about "Halal food" and "Mosque": "Isn't it difficult to deal with Muslims? The first step to face multiculturalism"
** Related article about "Taiyo house": "Have you ever rode a wheelchair? What is a symbiotic society that we can learn from the Taiyo Museum?"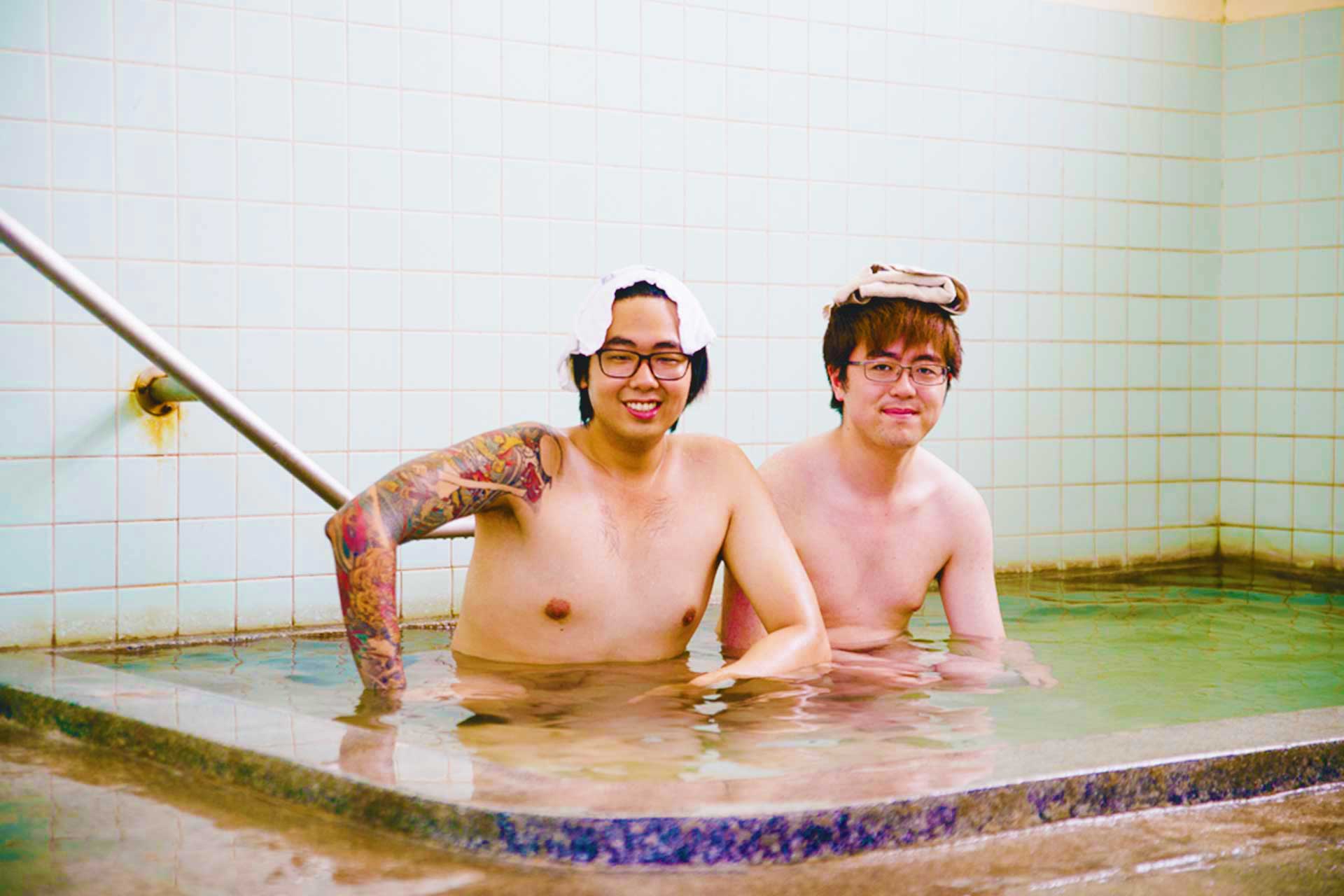 We will continue to introduce it in the GENSEN article, so please stay tuned.
New business potential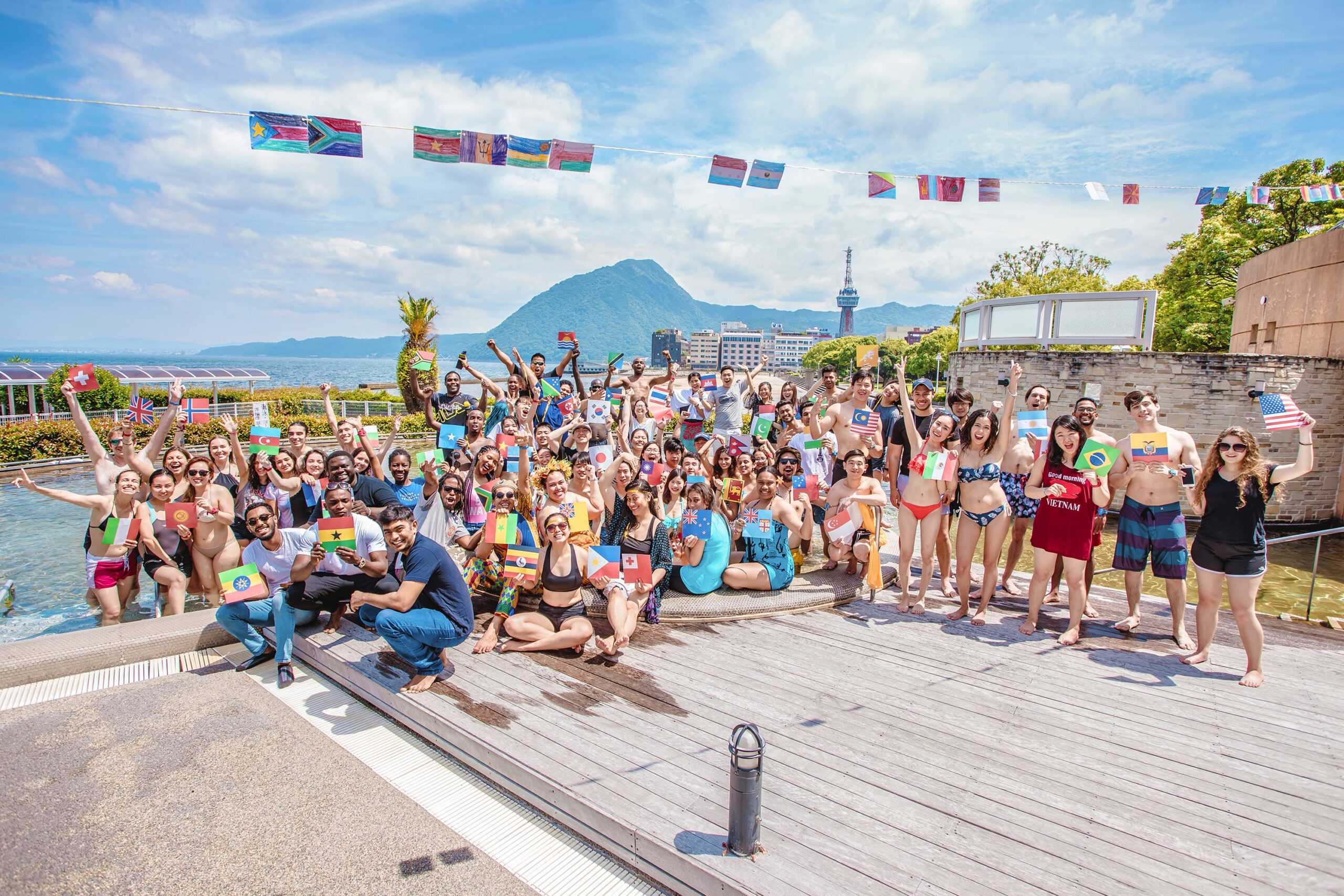 Photo by: Tokyo shinpu
Even though I was born and live in Beppu, I make new discoveries every day. If you walk around the city, you can meet foreign students, people talk happily in barrier-free facilities, and enjoy stories about challenge shops that were started by migrants. Nowadays, we often hear the word "diversity", whereas, in the land of Beppu,  people can relax in the same hot spring water regardless of nationality and age may actually be the frontier city that implements this new value. Why don't you step in Beppu, and immerse yourself here with GENSEN?
* Data reference source: Beppu City Personnel Survey Table by Foreign Nationality (as of July 31, 2nd year of Reiwa)