Scavenging through the small streets near Beppu Station area, you might be one turn away from discovering an array of hidden gems ranging from quaint hot pot restaurants to lively sake shops. Beppu is a city rich with a variety of stores and restaurants that draws in visitors both from Japan and outside the country. It attracts people to come to this city. 
But all businesses need to start somewhere, and in the early stages they are prone to difficulties and obstacles. In the case of Beppu, there is a "trial shop" called PUNTO PRECOG that helps entrepreneurs open their businesses and try them out. Many stores that have first started with it are now still up and running on their own. 
PUNTO PRECOG: A foundation for entrepreneurs
PUNTO PRECOG is a free space that can be utilized by entrepreneurs for their businesses whether it be restaurants, workshops, or even markets. The word punto means "base" in Spanish, and "precog" is derived from the English word "precognition". 
PUNTO PRECOG aims to be the foundation that can help people build connections and an outlet for entrepreneurs to kick-start their businesses. Entrepreneurs are able to rent the free space and open their shops, though "business" on its own is not the free space's only purpose. PUNTO PRECOG encourages entrepreneurs to "express", to build connections and network. 
The mind responsible behind the creation of PUNTO PRECOG is Akane Nakamura, also the founder of PRECOG, a performing arts production company based in Tokyo. 
Nakamura moved to Beppu in 2012 and was charmed by the "family" atmosphere of the city, and thought that its token image of "onsen" was one of its many unique characteristics. Additionally, Beppu also has a lot to offer including seas, mountains, and delicious food. The people of Beppu are open-minded and welcoming, but Nakamura realized that it may be difficult to introduce arts first-hand into a small and old-fashioned community. She then thought that it would be better to do it step-by-step. 
Hence, PUNTO PRECOG was established to create a space in which art and community can be integrated.
On the 14th of June 2021, GENSEN had the pleasant opportunity to sit down for an online interview with Nakamura to talk about PUNTO PRECOG. 
What does PUNTO PRECOG do?
Nakamura: When it comes to starting a new project or business, I think it's important to have the trust of the people of the community. Entrepreneurs can have a foundation for them to gain that trust by joining PUNTO PRECOG. It also acts as an outlet in which they can express and challenge society. We can help them slowly gain the recognition they need in order for their businesses to strive, and make the people of Beppu become aware of the challenges in the fields of expression and business.  
Having opened PUNTO PRECOG in Beppu, is there anything that you have learned about the community? How has your interactions or experiences with the community been like?
Nakamura: Having lived in two locations and starting PUNTO PRECOG, I have met many people from the community, including students, local entrepreneurs, and even active creators. Introducing PUNTO PRECOG to the people in Beppu was a challenge at first due to its new concept and business model, but putting it in simpler words and saying "you can open a challenge shop" made the people understand. They were very warm and willing to accept us as newcomers.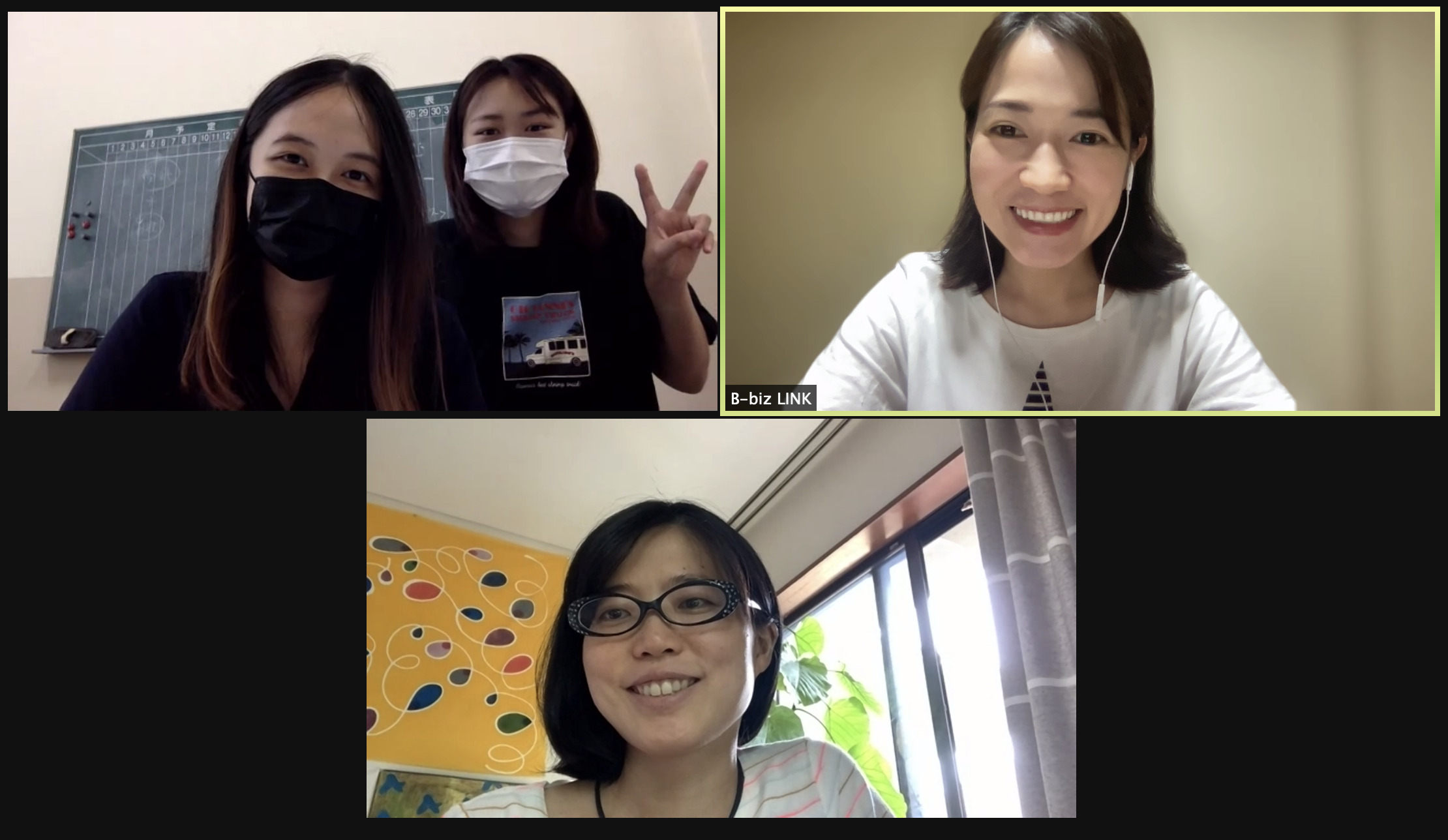 Online interview with Akane Nakamura (Below)
Learning about the free space made me curious about the businesses that have started with PUNTO but are now fully established on their own. Luckily on that same afternoon after wrapping up the online interview with Nakamura, I was able to visit two PUNTO PRECOG "graduates". 
PUNTO PRECOG
〒874-0944 3-5 Motomachi, Beppu, Oita
Instagram:@puntoprecog
Beppu Sake Stan JUN: Turning Sake into an Experience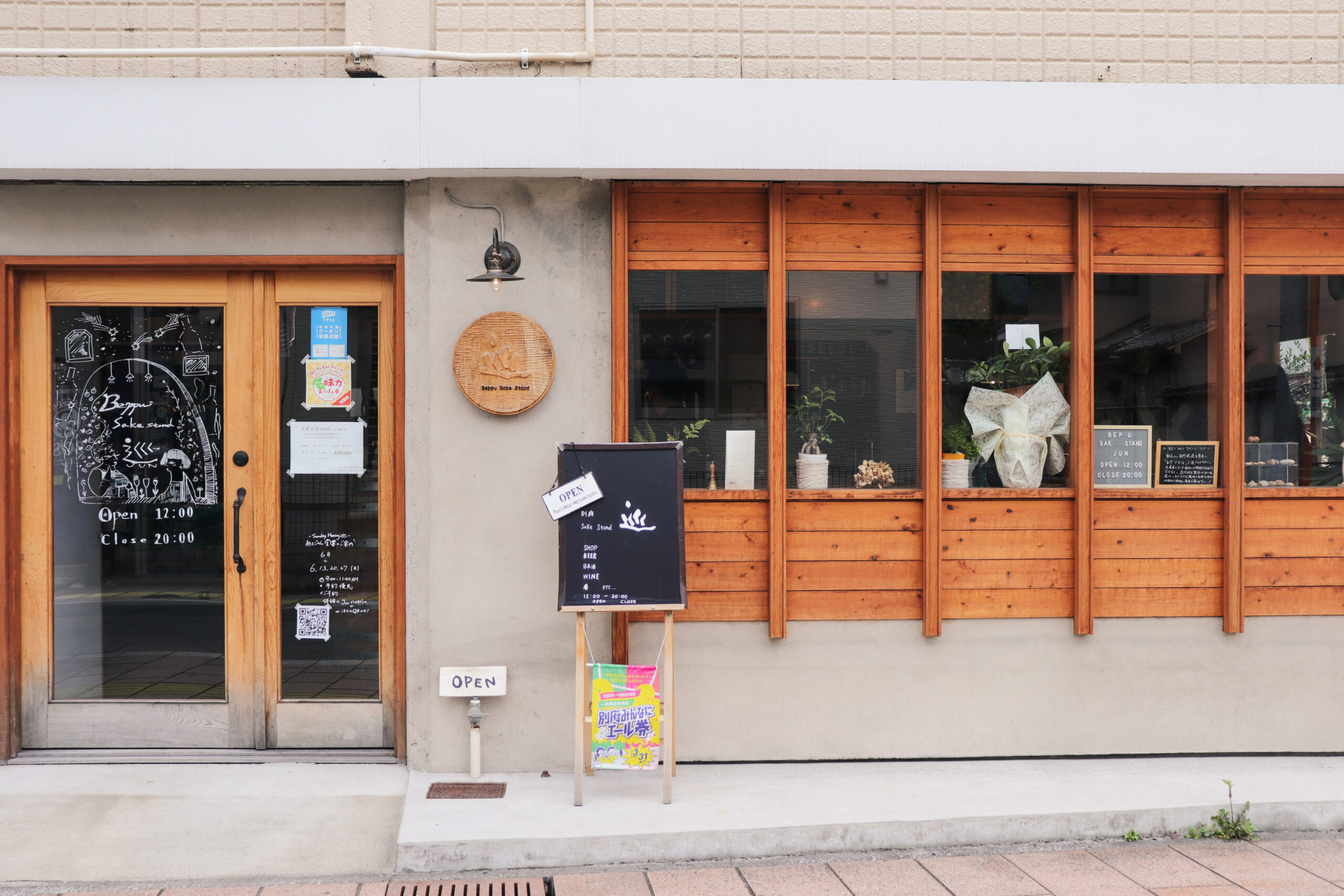 The comfortable atmosphere of JUN's entrance
First, there is Beppu Sake Stand JUN. 
Jun had first started with PUNTO PRECOG as a trial business from July to December of 2018.   After graduating from PUNTO PRECOG, they officially started their business on their own.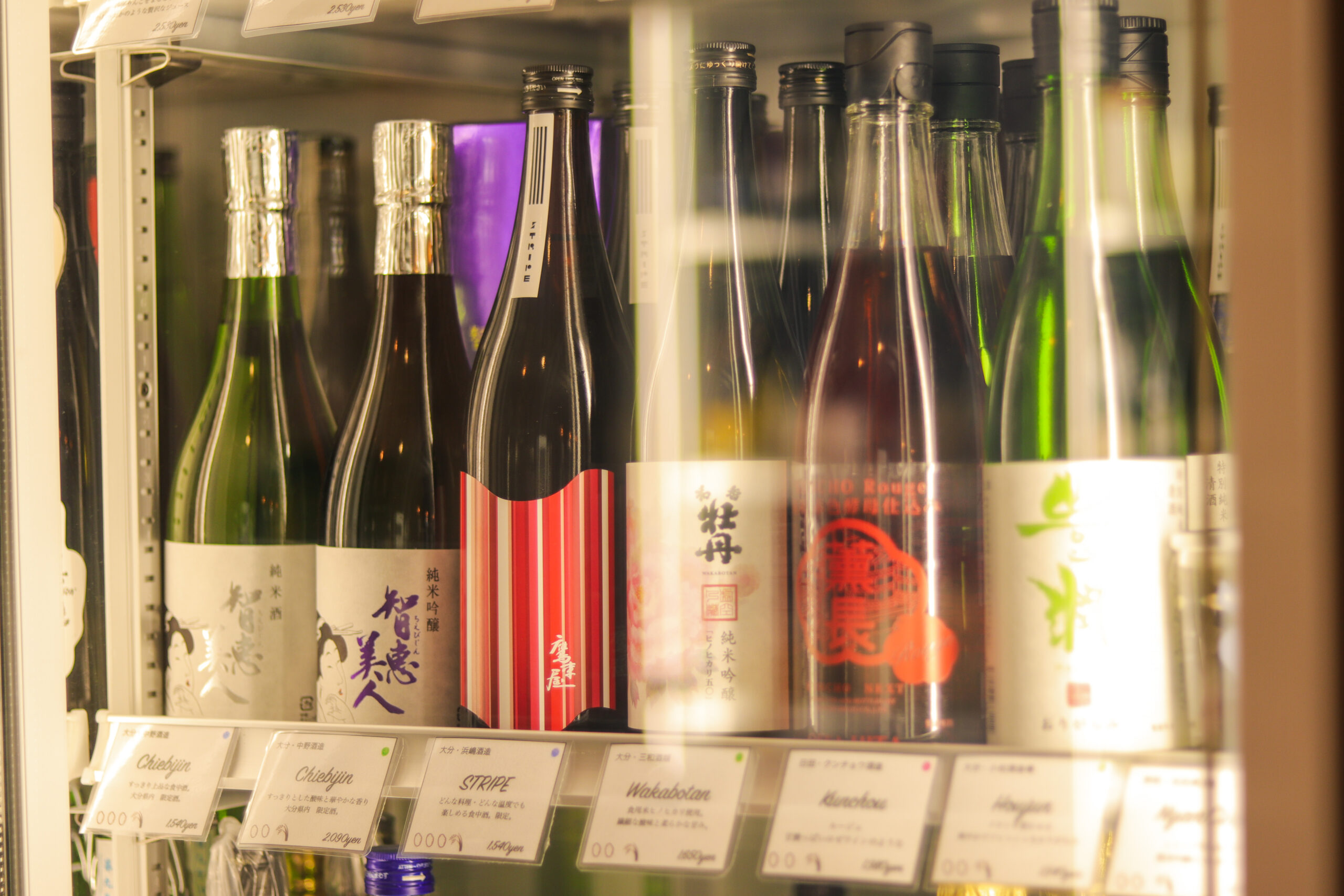 Many speciality sake of Oita and other types of sake are also for sale 
Having visited the store myself, the bright and "homey" design of the shop really adds onto its welcoming atmosphere. Perhaps the charm of this sake shop is its standing concept. Instead of having stools and chairs for visitors to sit on, there are no such things in JUN. 
The word JUN itself means "go to various places and meet many people" and the store's concept seems to live up to that. 
"We don't want to just be a place for customers to get drunk. We want them to enjoy and also encourage them to discover other places," answered Yanahara when asked why the standing concept was chosen. 
Customers enjoy their drinks while standing by the bar right next to one another, allowing a much higher chance for conversation, inducing a rather intimate and closed-space concept of sake-drinking.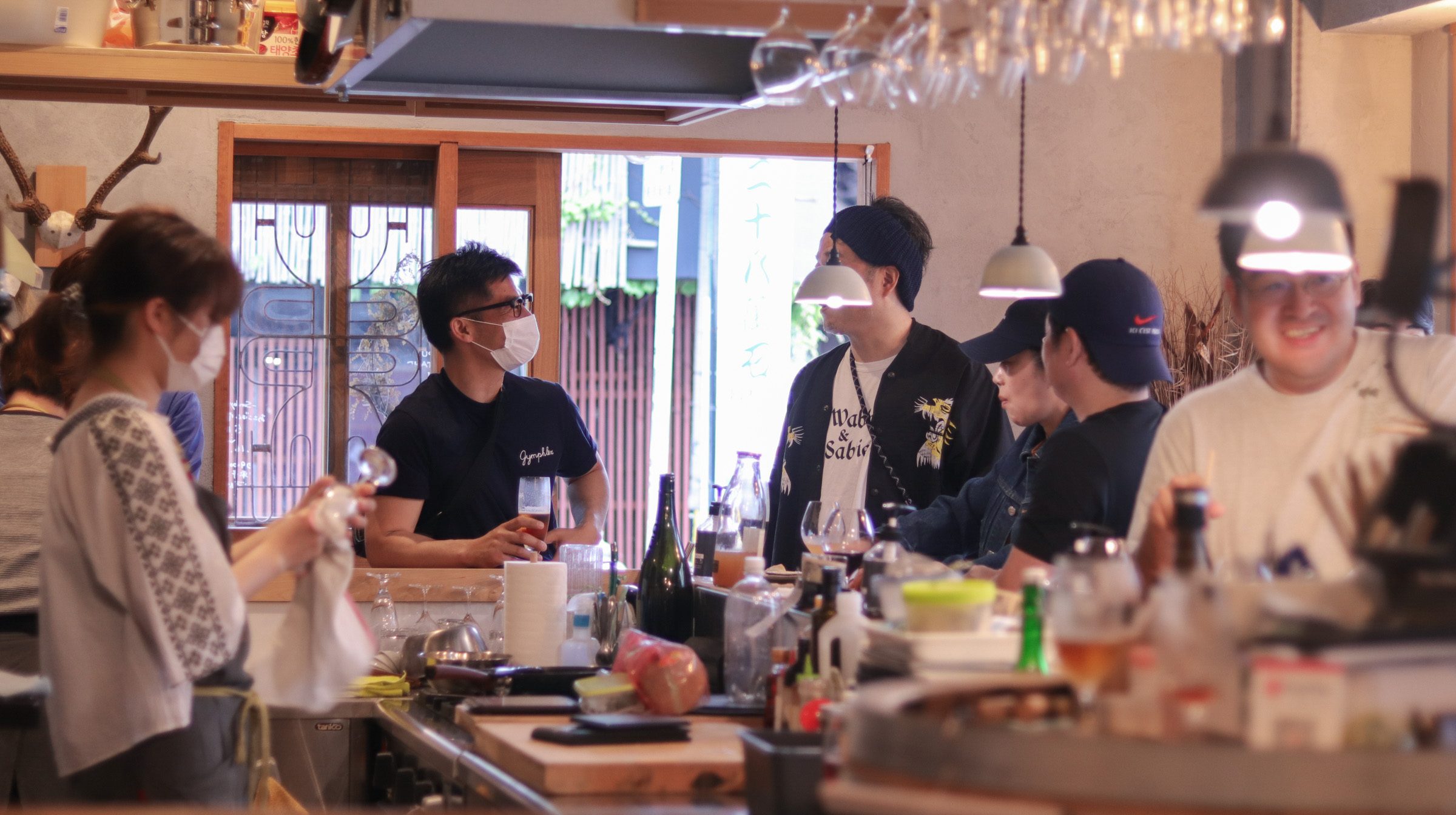 A lively atmosphere during the day at JUN
That is essentially what JUN aims to be. Not only as a sake shop, but a place where people can connect, learn, and take home new experiences and knowledge. For people who do not know much about sake and are curious, JUN will introduce you to the knicks and knacks of Japanese alcohol. And for those that already do, JUN will add onto your knowledge and give you your perfect drink. 
In short, its emphasis on socializing is really strong, though that itself is no surprise, because, as said by Yanahara herself, "alcohol plays an important part in social life". 
JUN also tries to accommodate those who do not drink alcohol and serves non-alcoholic beverages. It is friendly to students on a low budget because with only one 500-yen coin, you can come and have a drink.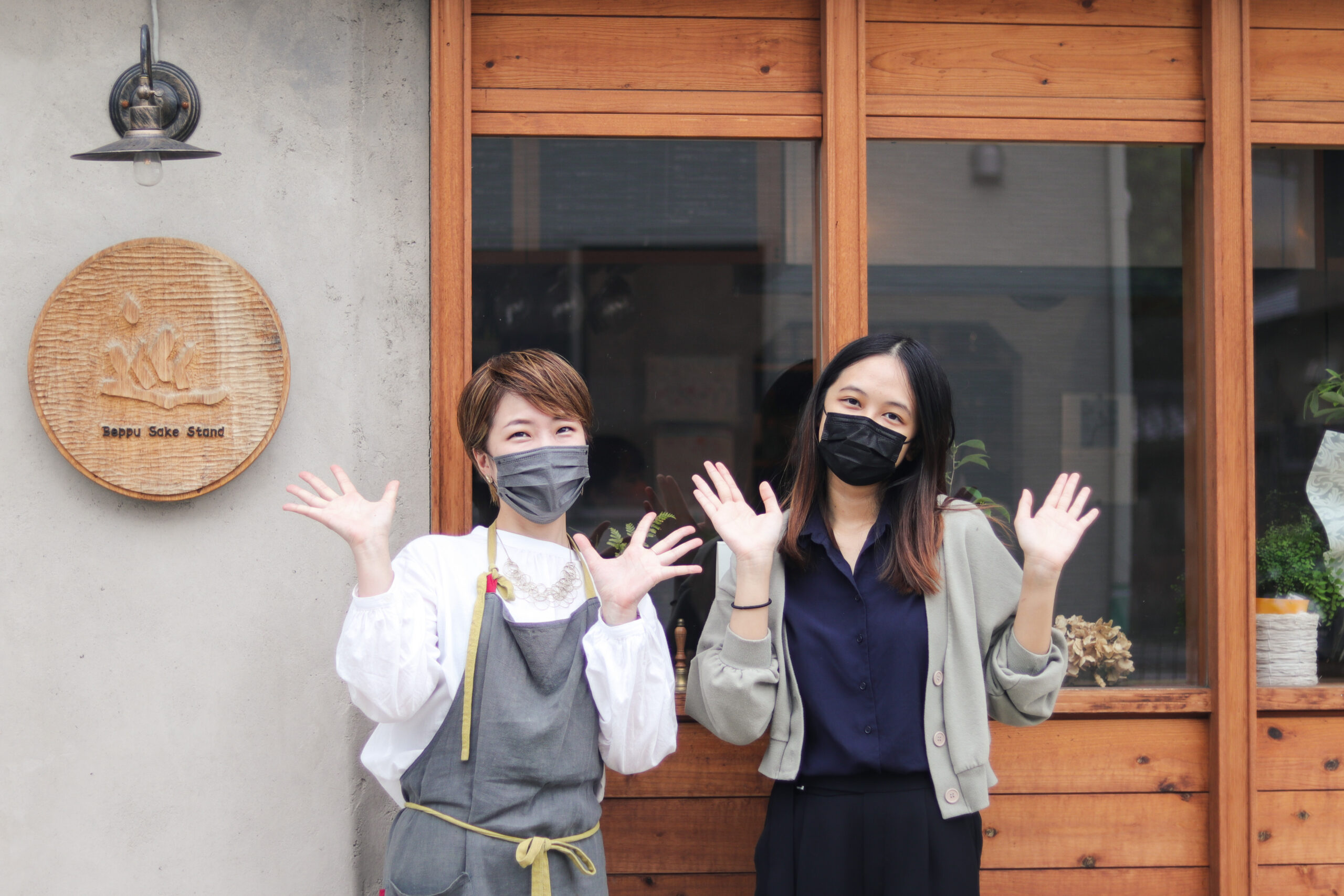 Ms. Soni Yanahara, the store manager (on the left).
What was your experience with PUNTO PRECOG like? How did it help you start your business? 
Yanahara: PUNTO PRECOG really helped me with networking. Since PUNTO PRECOG was already recognized in Beppu, there were already followers of PUNTO PRECOG that kept up with the opening of new shops. Hence, it helped in making a name for the shop. 
What do you want new customers to experience in your store?
Yanahara: Essentially, we want to let people know the good characteristics of sake. We want them to get to know alcohol and not just drink it. There's culture behind drinks and we hope that we can deliver that knowledge to them. 
What are your future plans for Jun? 
Yanahara: We want to continue promoting Oita sake. Not just the popular brands, but also the small ones, and we hope to be able to do that outside of Oita as well. 
BEPPU SAKE STAND JUN
1 Chome-1-1 Kitahama, Beppu, Oita 874-0920
Instagram: @beppusakestand.jun
Hinabe Nishida: The challenge of starting a restaurant for the first time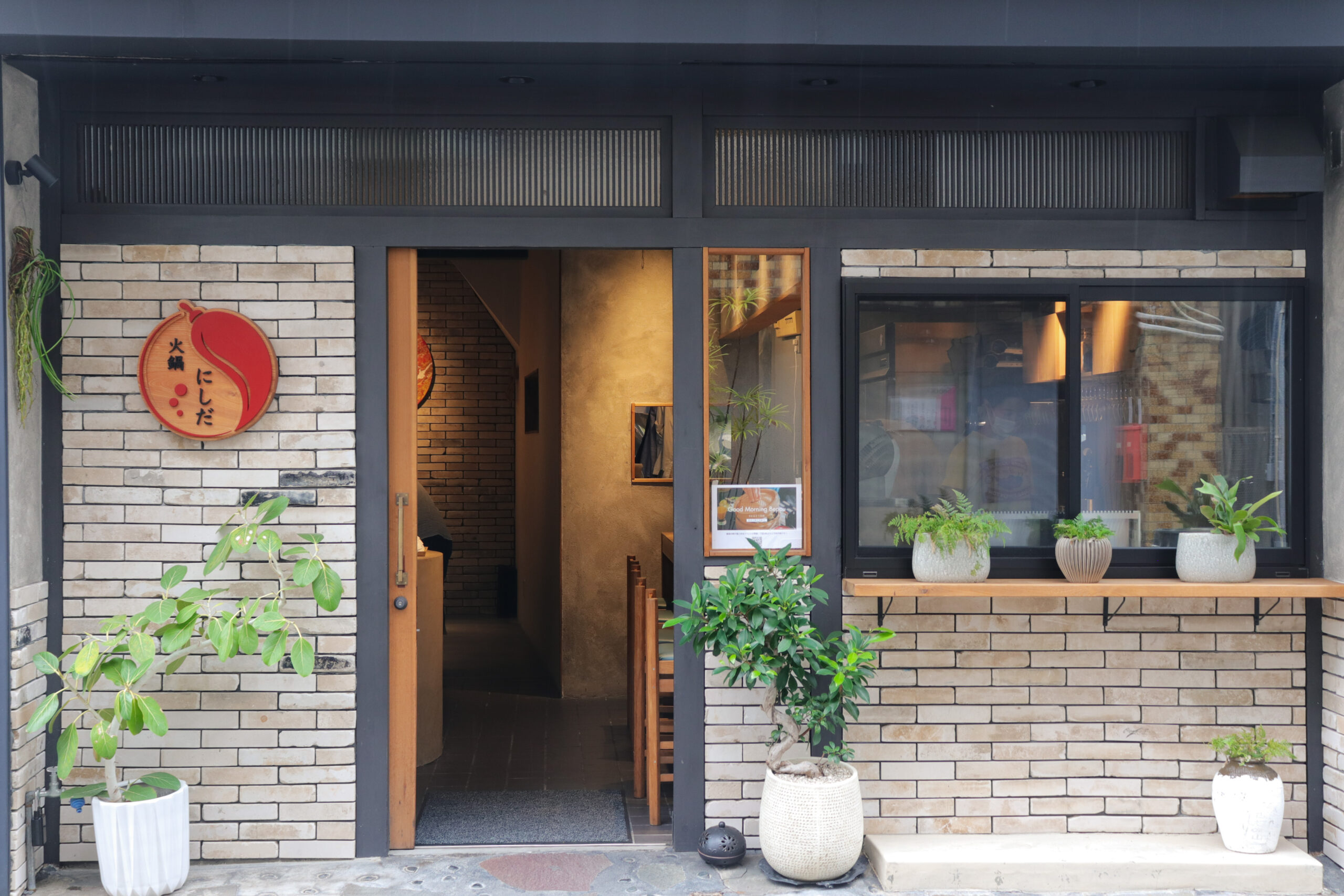 The next store was Hinabe Nishida. 
Much like JUN, Hinabe Nishida had also started as a trial business with PUNTO PRECOG prior to becoming an independent business. This quaint hot pot restaurant is owned by a married couple, Shirai Junpei and Shirai Nami, who previously lived life as salarymen before opening the hot pot restaurant.
Before moving to Beppu, Mr. and Mrs. Shirai had worked in China-related companies, and hot pot was the food that they constantly ate. Hinabe is popular in Japan but people in Japan might not be used to its original flavor, so Hinabe Nishida had adjusted its flavor to the Japanese tongue.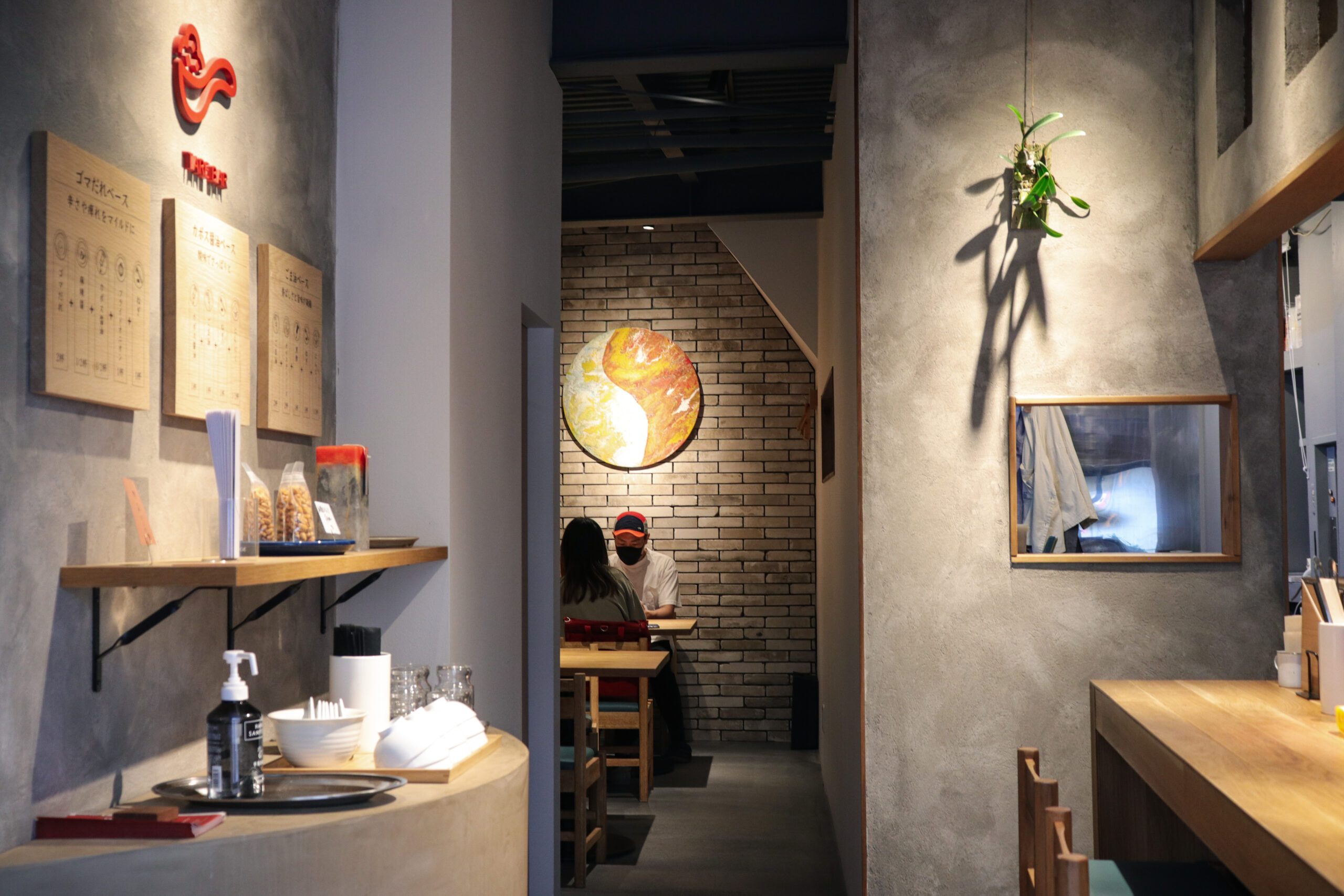 After being introduced to Beppu by a friend, Mr. and Mrs. Shirai had found the city to be very nice. Beppu would be convenient to introduce Hinabe to people who have not tried it before. The dimly lit ambience of the store makes it a cozy place for friends to gather and enjoy the hot dish. 
Despite having graduated from PUNTO, starting a business from scratch for the first time is hard, and even Nishida Hinabe ran into obstacles along the way. The first year and a half was a trial and error phase. Storage issues, ingredients expiring, and necessary price adjustments were things that they had to go through. 
"Everything is a learning process," Mr. and Mrs. Shirai commented regarding their struggles. That is why PUNTO PRECOG was an important opportunity for them. 
How did PUNTO PRECOG help you in establishing your business?
MR. AND MRS. Shirai: Because it was our first time opening a business, PUNTO PRECOG's temporary store was very helpful. The size was good, and the place was also very nice. It was our first time opening a restaurant. We didn't have much experience so we took the chance with the free space. We spent half a year with PUNTO and gained a lot of first-time and fun customers.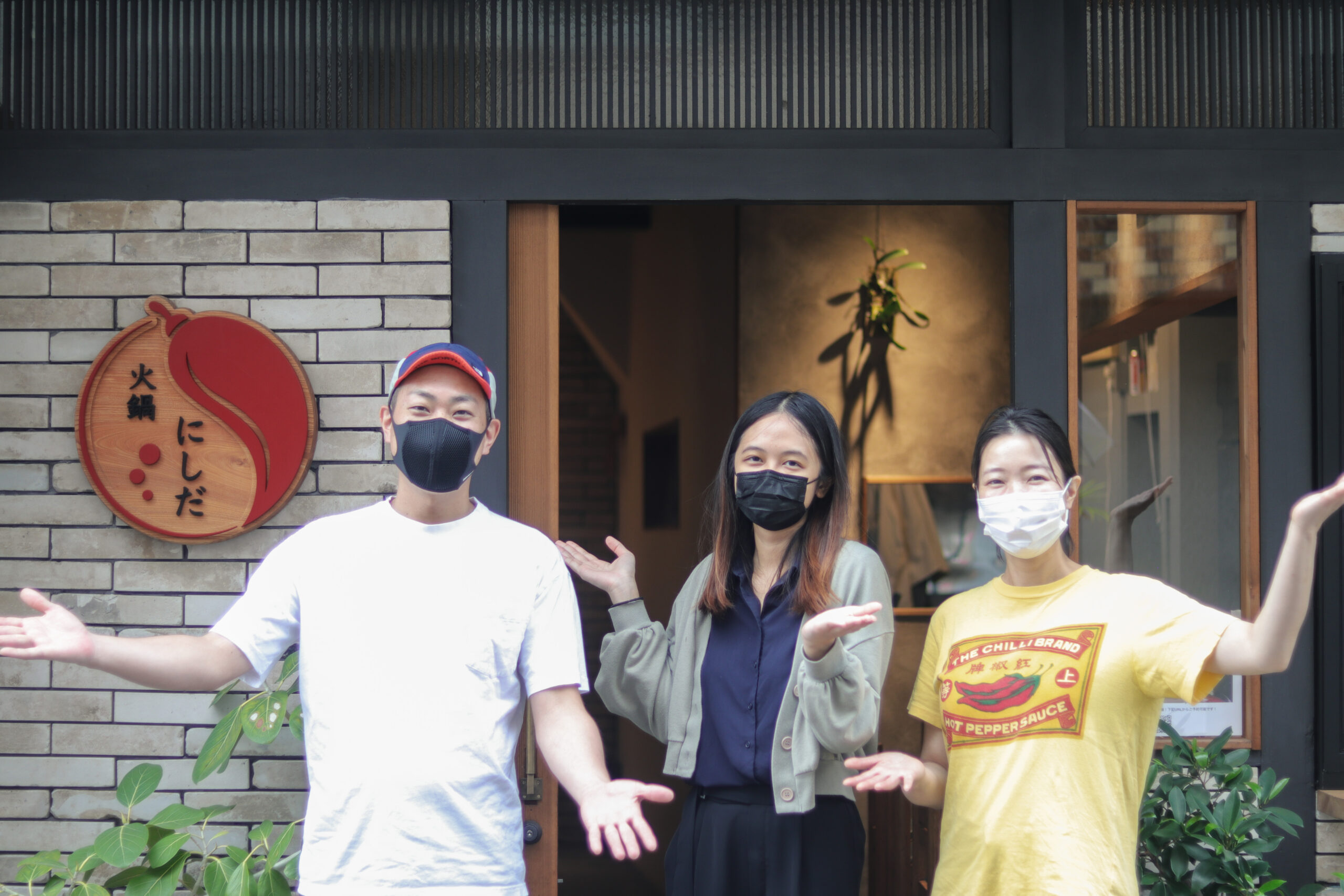 Junpei Shirai (photo on the left) and Nami Shirai (photo on the right) of Hot Pot Nishida
What experience do you want new customers to have? 
MR. AND MRS. Shirai: We want to create a memorable experience for visitors that will encourage them to come back for more. For first-timers who do not know how to enjoy hotpot the right way, we can also guide and teach them! 
What is your favorite point about opening a business in Beppu?
MR. AND MRS. Shirai: The environment here is very good. As it is close to the mountains and sea there is a lot of fresh food as well. Additionally, there are also a lot of international students because of the university. Many international students may want to eat hot pot or try hot pot for the first time, and we want them to appreciate the dish as well. The people here are also very friendly. 
HINABE NISHIDA 
1 Chome-4-29 Kitahama, Beppu, Oita 874-0920
Instagram: @hinabe.nishida
Editor's Note
What drew me in the most about PUNTO PRECOG is not only how it provides support and a foundation for aspiring entrepreneurs, but also how it brings many gems for the Beppu community to enjoy like Hinabe Nishida and JUN. Usually, the origins of a business, how it starts and all obstacles it had to go through in order to become what they are today, is not often talked about. People know it as they are now, but not its roots. 
◆Interviewer: Amara Zahra Djamil (Ritsumeikan Asia Pacific University)
◆Interpreter: QIU Zhuolin (Ritsumeikan Asia Pacific University)
◆Photos and video: Kaoru Inada (Ritsumeikan Asia Pacific University)
◆Article writing and editing: Mako Mudanu