Who do you think of when you talk about gender?
Some may recall U.S. Supreme Court Justice Ruth Bader Ginsburg, who died on Sept. 18, 2020, at the age of 87, while others may recall "Letty," the bearded woman in 2018's worldwide hit The Greatest Showman. It could also be a classmate of yours. We are of different ages, born and raised in different places and cultures. For us, no one can decide what will trigger the change.
Meanwhile, university students stood up to change the gender issues surrounding Japan from the consciousness of the same age group. Although they are a fairly new group, they are boldly tackling this theme with their own approach. This is the story of them.
  Japan's gender ranking that hasn't changed for many years

As of December 2019, Japan ranks 121st among 153 countries on the world's global equality survey. In politics, women only make up 5.3% of positions in company boards (source: The World's Economists). Despite being in the age where many perspectives have been changing, gender disparity has been a long-standing issue even to this day in Japan. many stereotypes and unfair treatment due to gender still occur. 
Among the students of Ritsumeikan Asia Pacific University, students gathered and discussed how to change this situation, and an organization called "Equal APU" was established. They have a mission to "spreading awareness of gender issues and striving towards gender equality across the world"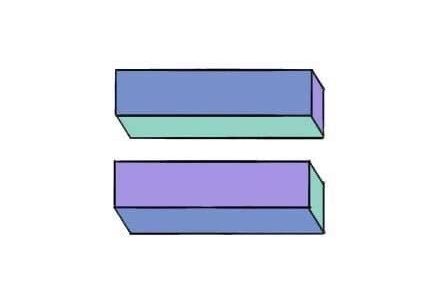 The '=' sign was chosen as Equal's logo with colors that avoid specific gender association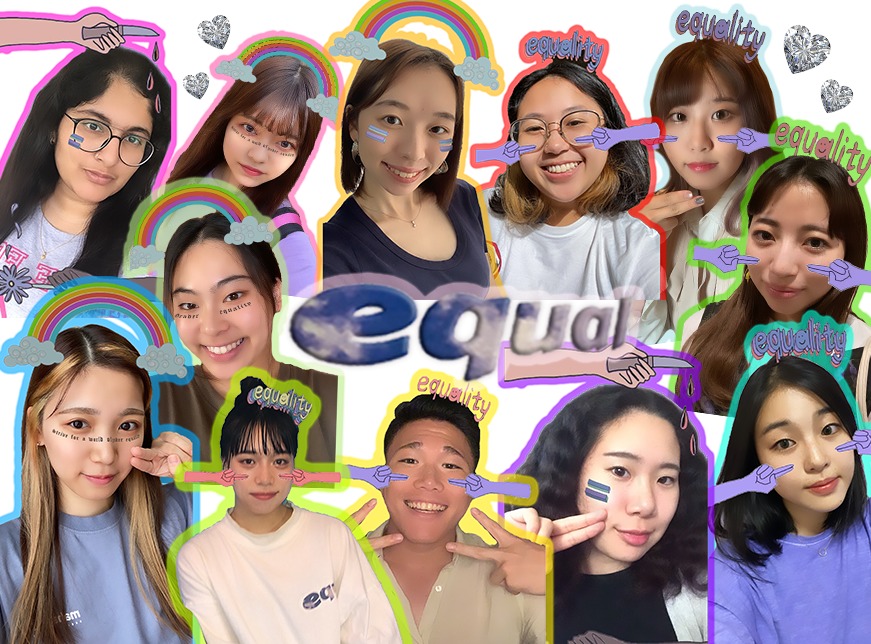 Equal APU members as of September 2020
So, what is binding our consciousness?
To kick-start their activities, a gender equality survey was conducted to collect experiences relating to gender discrimination to students and staff in the school.  This survey found that most experiences were small incidents that count as "unconscious actions" as below.
● Women's way of walking and sitting may be pointed out. (Men are not pointed out)
● When a man does housework and raises a child, he is called "Iku-men". (Women do not have such a name.)
● There is a "women's discount" at restaurants and clothing stores. (Why only women?)
Of course, there are several reasons for religions, customs in each country, and it also depends on the individual, the environment where we were born and raised. They found it very difficult to get rid of the stereotypes of various generations.
However, these are the real voices of students from various countries. 
Move the heart of the same generation
Equal APU thought this way. "Masculinity and femininity. Get rid of such stereotypes and express yourself freely. We strongly sympathize with that, can we involve the same generation?" 
"Let's make a move that involves local artists of the same generation, and first of all to make a mind change from the area from here, BEPPU."
They begin to take action involving local artists living in Beppu.
Therefore, they started a transmission activity using Instagram, which is often seen by people of the same generation. Articles that interest you and what you want to convey in colorful letters and colors.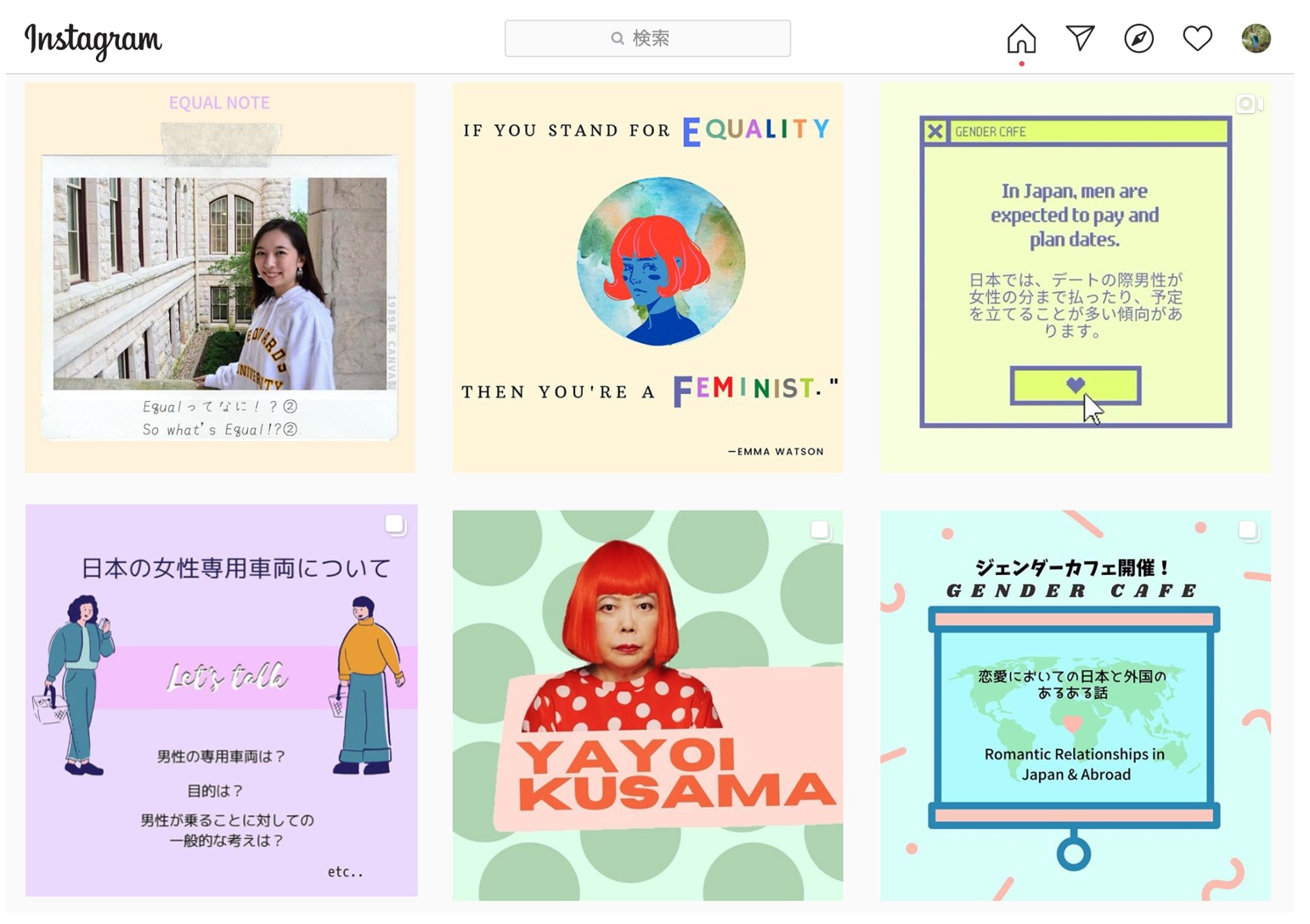 Equal's Instagram page (@equal.apu)
This is especially evident in their Instagram profile (@equal.apu) through their use of bright, eye-catching, and colorful designs in their posts. Due to the current pandemic and limitations for 
conducting on-site projects, Equal has been heavily utilizing social media to spread knowledge and information regarding gender and gender issues, alongside planning their future projects.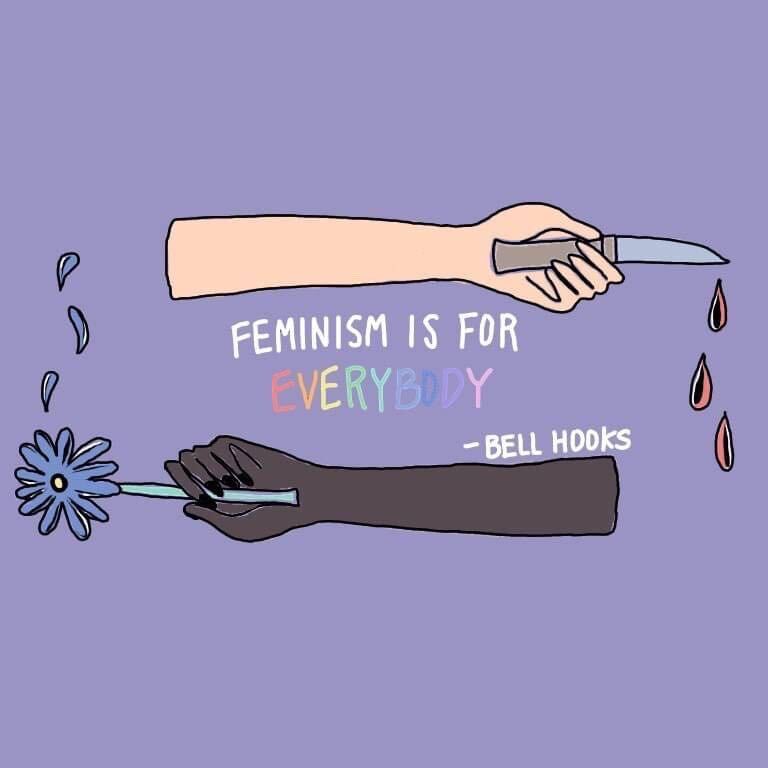 "Feminism is for everyone" (Bell Hooks) has become Equal's defining message to the community 
With our own expression
Having a clear idea of ​​the direction of their passion, they are trying to shape the ideas that spring up one after another. They are making opportunities named "Gender Equal Cafe" where casual conversation opportunities for students. Additionally, members will also be planning "Equal is with You" activities to donate to groups by selling casual T-shirts and stickers that are preferred by the same generation. Profits gained will go to non-profit organizations such as Gender Equal and Women Japan.  
Moreover, from the desire to "make mind change in Beppu where Equal is active", they are trying to take action involving local artists living in Beppu.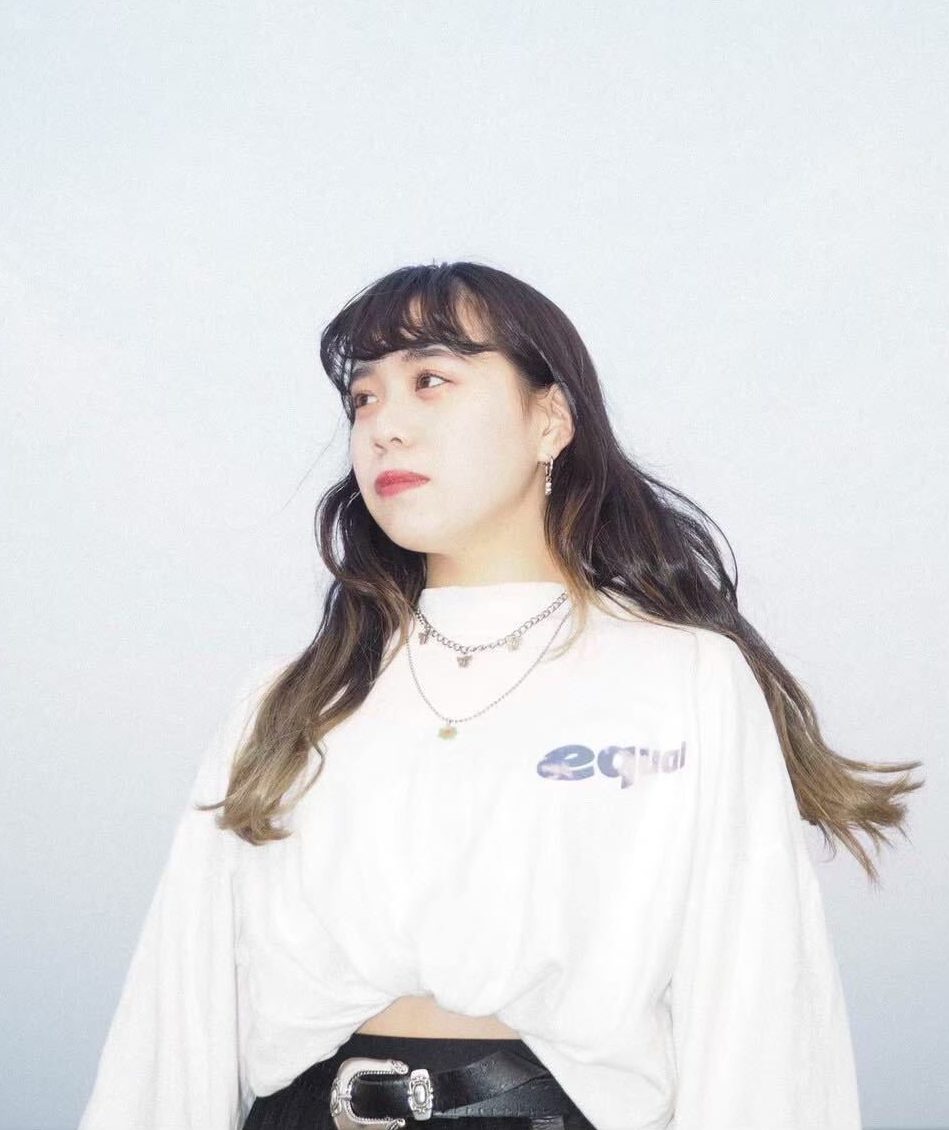 Nao Nishikawa (member & designer) modeling Equal's merchandise
Believe in the power of the individual
Equal believes in the power of the community. It is simply not just about spreading information and awareness to them. The efforts they are making an account for what they believe in, stand for, and to––as Equal members would say––make sure "individuals can be more conscious about gender issues and the environments they are placed in, and ultimately have people live more freely."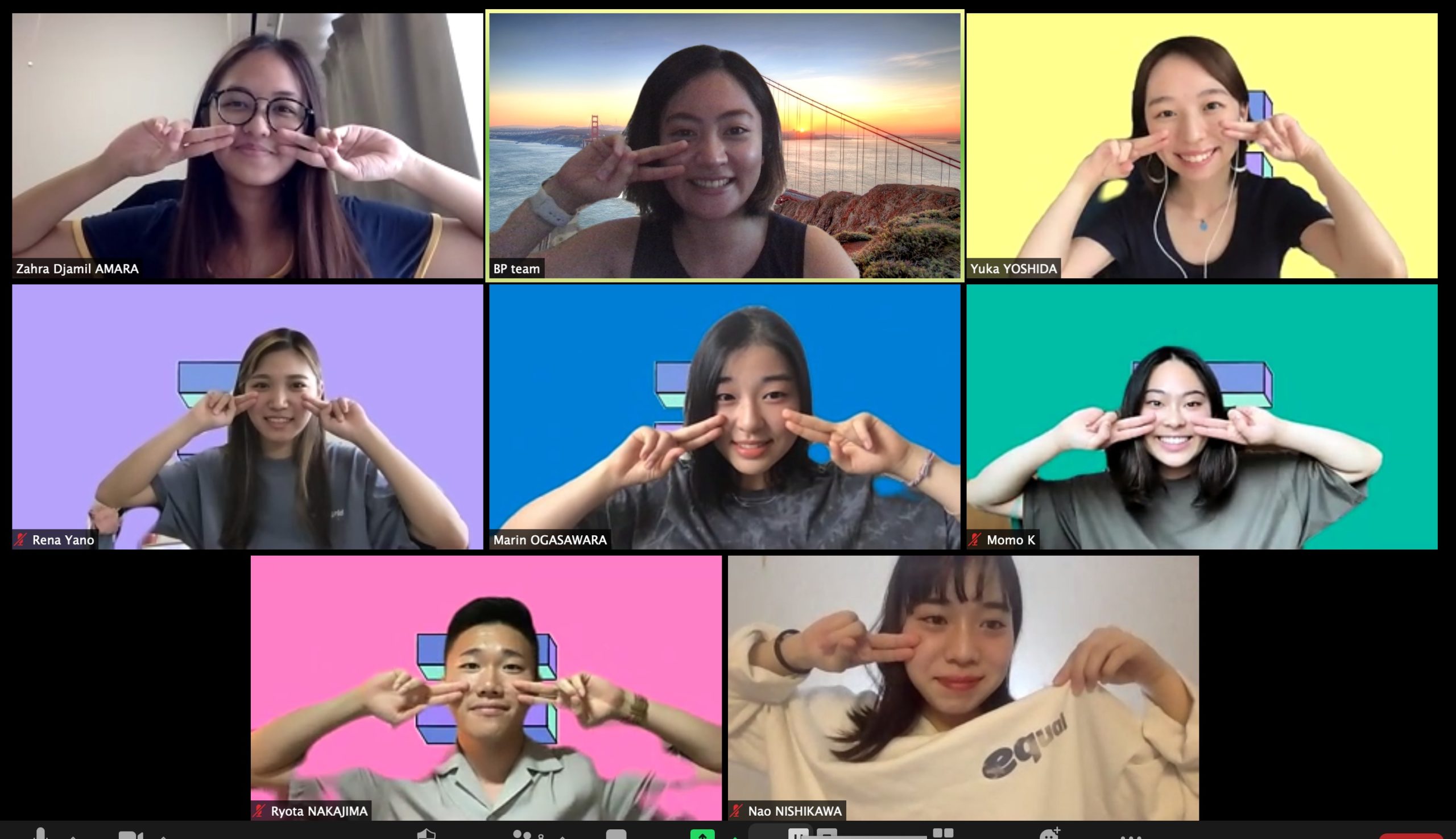 Equal members doing their signature pose during the interview
editor's note
As a student myself, I think what Equal is doing is very admirable. The topic of gender equality is still not widely recognized in Japan, and considering how active young adults are on social media, they will be making good use of their platform in SNS, in addition to contributing to Beppu's local community. Equal may also inspire others to bring more awareness regarding the issue at hand.