What is the goal for entrepreneurs? There must be various goals for the entrepreneurs such as Initial Public Offering (IPO), business sale through M & A, or status and fame. However, there is an up-and-coming venture company that has a different goal from the conventional way of thinking. It's JIITAK Co., Ltd.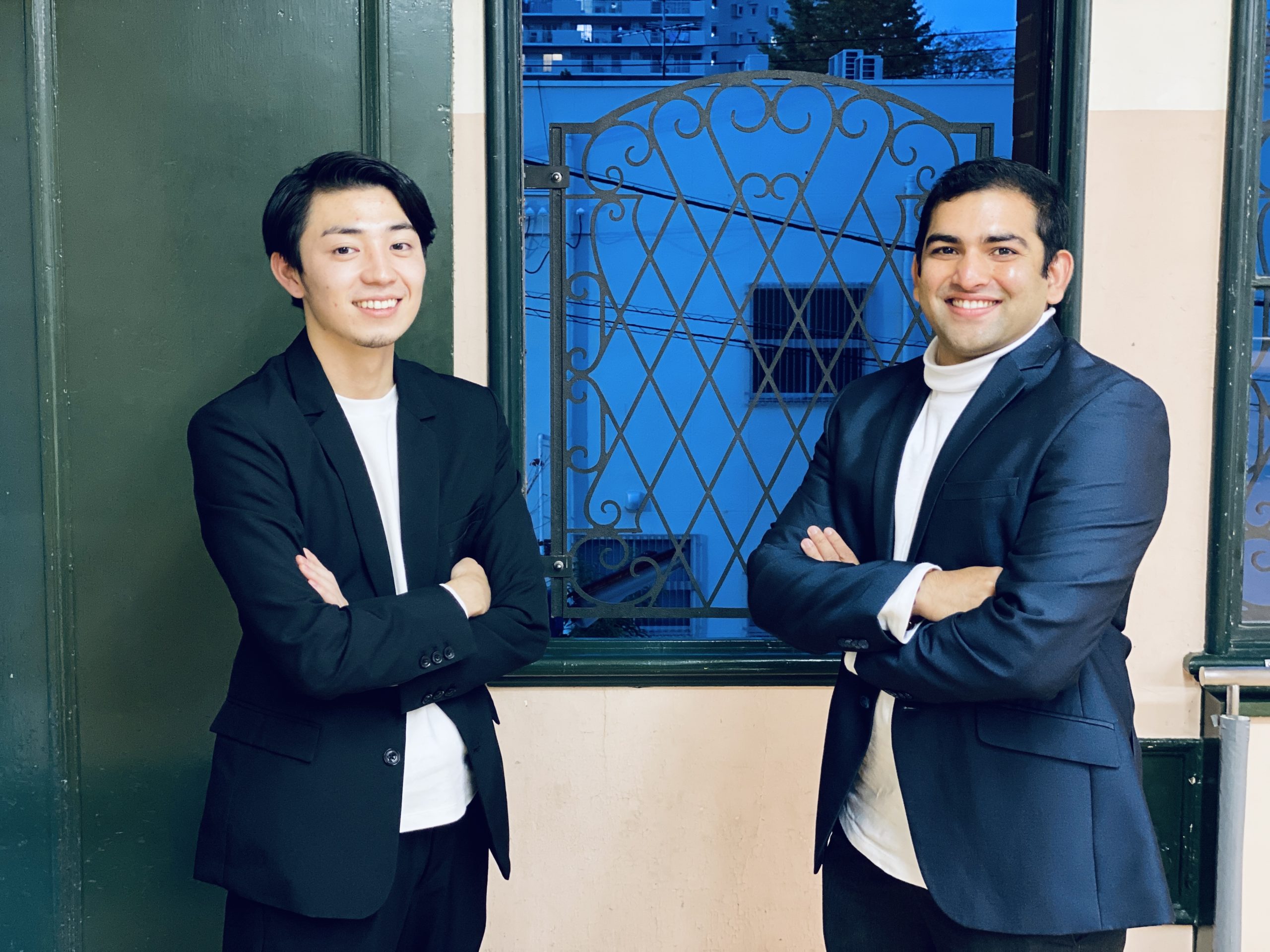 JIITAK co-founder Yuki Kobayashi (left) and Joseph Kannampilly (right)
Entrepreneurship ideas during college life brought three people together
JIITAK was founded in June 2019. It is an IT company that has an office in Beppu City, Oita Prefecture. JIITAK mainly works on developing software contracts and providing cloud-based services.
There are three co-founders. Yuki Kobayashi, a student entrepreneur from Tokyo, Joseph Kannampilly, an engineer from India, and Noel Martin from India. The three entrepreneurs met in college and decided to start a business together.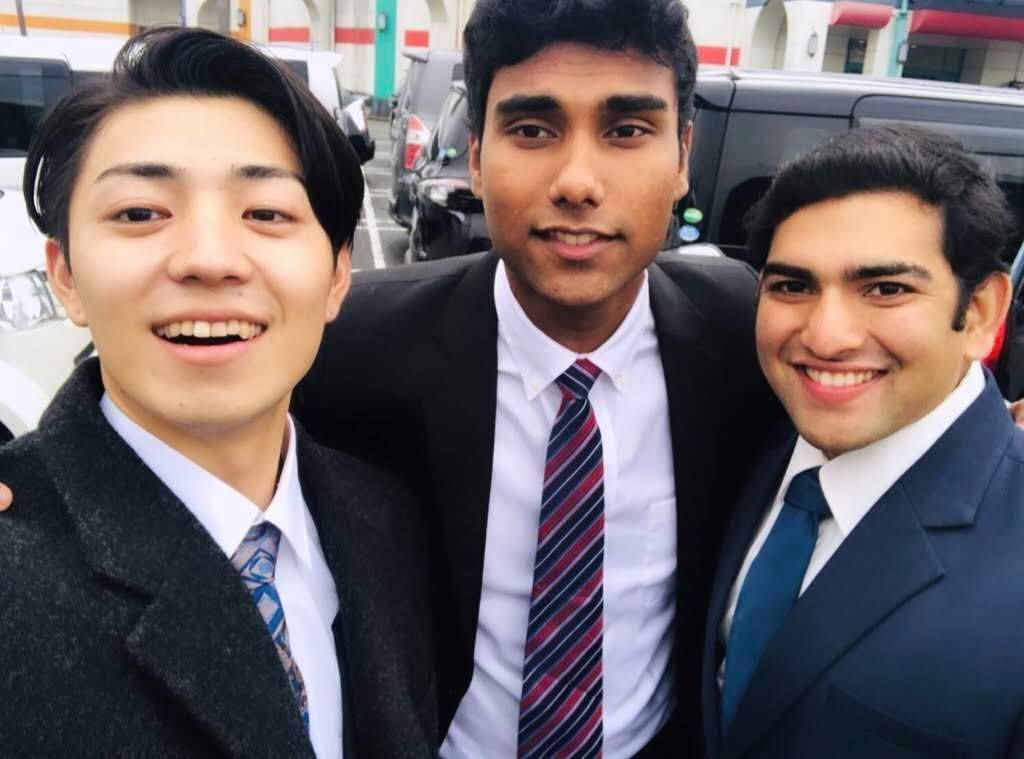 From the left, Mr. Kobayashi, Mr. Noel, and Mr. Joseph. The voyage of JIITAK began from here.

Until now, JIITAK has been providing some businesses. Firstly, JIITAK has provided a matching service between pharmacists and pharmacies called "Pha-match". Moreover, during lunchtime it is the busiest hour in the university cafeteria, so a lot of students could not get a seat and could not go to class on time. Therefore, JIITAK released the delivery application called  "Wasedeli" to solve the problem. Even though JIITAK was founded one year before, but It has been showing growth steadily. 
I was wondering What kind of thoughts they have while developing services. So, I asked them what they think about development.
"We are not just developing the requested system, but we are focusing on whether the service is really a useful system for our business partners, and whether it will solve social issues and meet the needs of the customers," said Mr. Joseph, a co-founder from India.
Co-founder Kobayashi also has similar feelings. "Our value is not only to make our business partners happy but also to make the end-users who actually use the service happy. We are looking forward to and trying our best to pursue that joy."
They are very quick to respond because they can use resources efficiently!
JIITAK plans and designs in Japan while co-developing with its partner, an Indian development vendor. So, having 2 different bases both in Japan and India is the uniqueness of JIITAK. 
JIITAK's strength lies in its development speed and high-quality service. As mentioned at the beginning, JIITAK receives development requirements and needs from the clients in Japan and then develops in India. Then, How do Japanese companies, which are our business partners, feel about this point?
"After delivery, we received feedback from customers and at the time of the first meeting, we told the customers that we would cooperate with a joint development team in India to carry out development work. And we rarely heard any complaints or worries from the customer about that matter. Furthermore, the customers said that they were delighted because the development speed was fast, also they received the progress report from JIITAK diligently, and so they feel comfortable to consult with JIITAK. "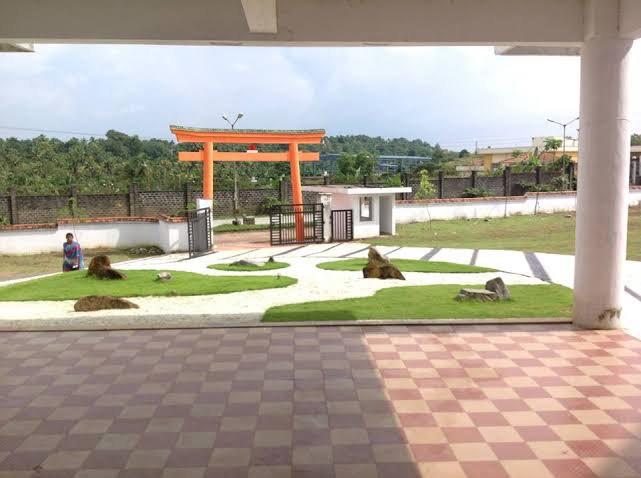 The Indian office has a torii gate and a Japanese garden. It conveys JIITAK's desire to be a bridge between both countries. 
JIITAK has adopted "offshore development" in which development work such as applications and systems is carried out jointly with overseas IT companies. While offshore development can be expected to reduce costs, there is also the risk of problems such as quality deterioration and delays in delivery due to lack of communication with overseas developers.
However, JIITAK solves these problems by improving the quality of communication with its partners.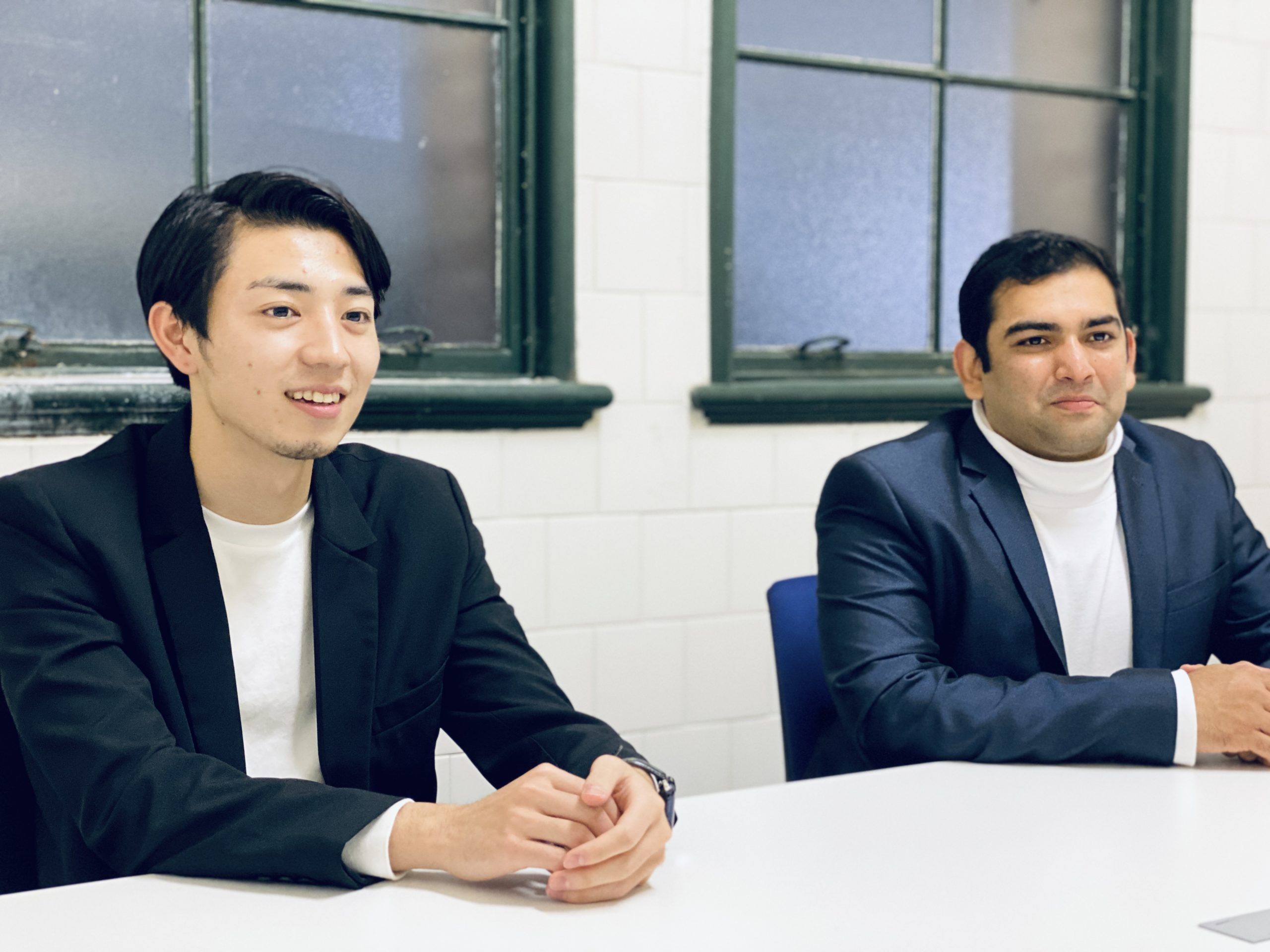 In Japan, there were some concerns about offshore development due to communication problems with overseas business partners. However, our team does not leave the entire development process, but our strength is that locals who have graduated from Japanese universities or graduate schools will select partner companies with which they can consistently have smooth communication. Therefore, we can solve the offshore problem, and we are competing in the market with quick response and high-quality service" says Mr. Kobayashi.
Good things come from passion and trust
What impressed me in this interview was Mr. Joseph's smile. As an engineer, he has a very bright and friendly personality. Even Mr. Joseph is not so familiar with the Japanese language, but he noted that he has attracted and created bonds with many people.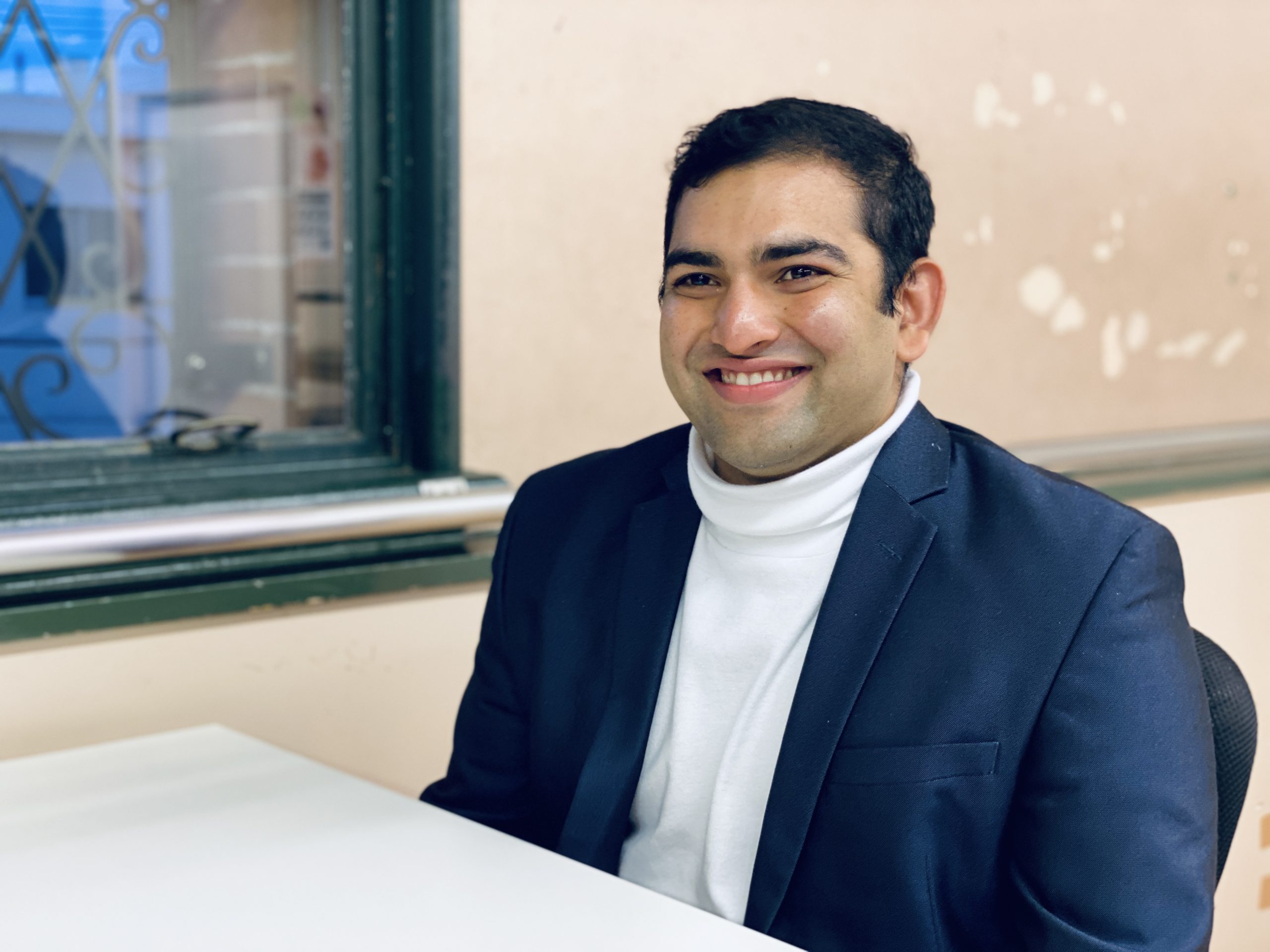 Mr. Joseph smiling with a friendly smile
I asked Joseph what made it possible.
"The important thing in building a relationship with the other person is to have passion. To have passion and open-mindedness is more important than language. Of course, fluent use of language would create a deeper understanding of the other person but the language isn't everything. If you speak openly with passion, even if the words and grammar aren't correct,  the other person will try to understand what you're trying to convey."
Passion is more important than language. Mr. Joseph's words are full of enthusiasm.
How can Mr. Joseph build a relationship and trust with someone in a foreign country?
"What I always value is not to distinguish people. No matter who I communicate with, I try to keep in touch with them. When I get something from them, I will try to give something back to them. For example, I share information, listen to their problems, and solve them. Having a spirit of supporting each other is the key to attracting good luck in meeting people. "
The biggest charming point was communication!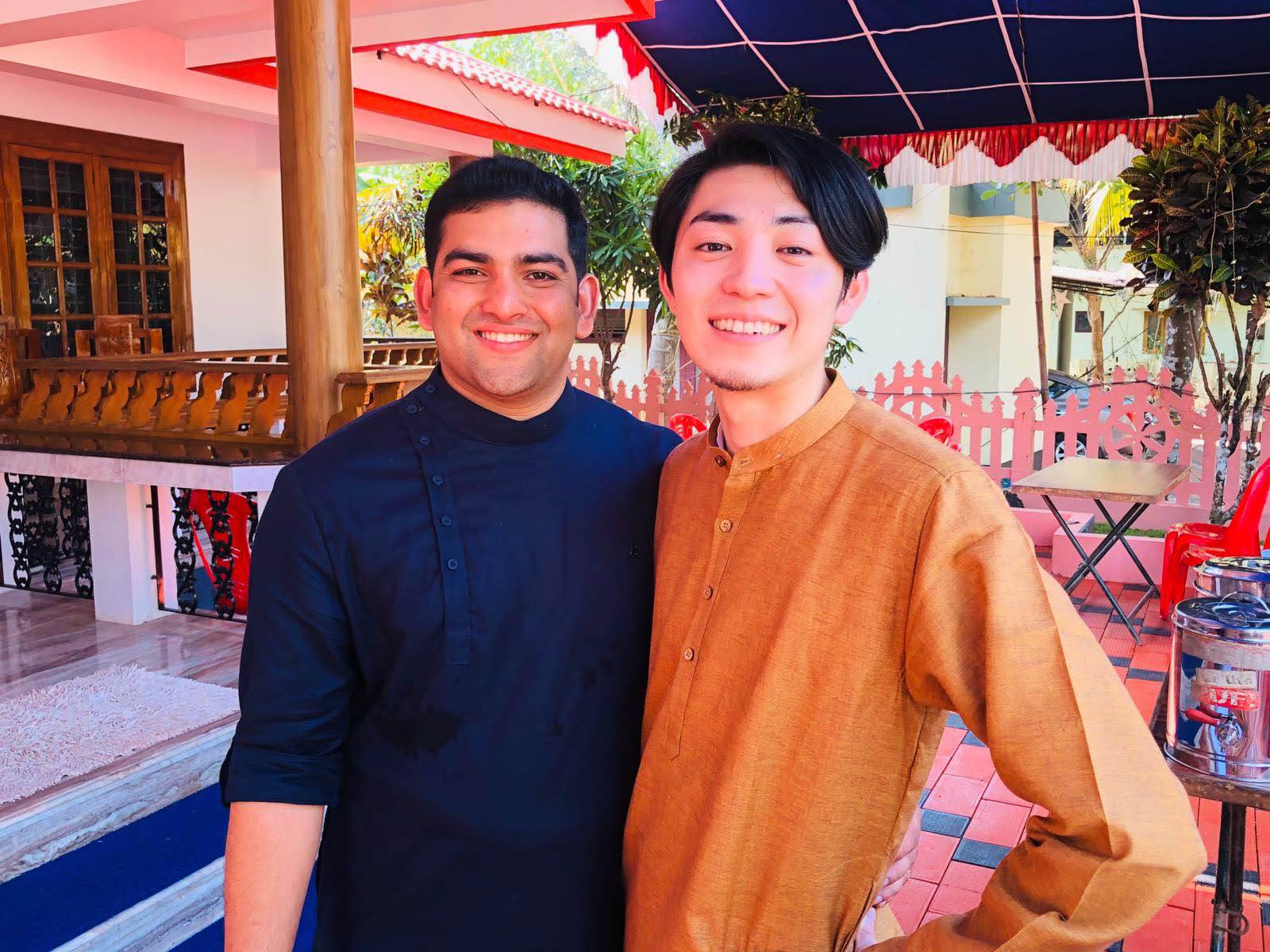 At the wedding of a common friend in India. May the days of going back and forth between India and Japan come again.
Kobayashi talks about Joseph in this way.
"When doing business with Japanese people, it is easy to think that such a person is somehow ◯◯", but in the case of Joseph, there is no such prejudice. That is why I feel that we can communicate equally with each other. "
Communication between Japanese people may seem smooth at first glance, but unconscious prejudices can cause a lack of communication, misunderstandings, and troubles. I think that if there is a language barrier, the effort to overcome will be conveyed to the other person.
Mr. Joseph's attitude may make people want to "support" him. The result may have led to the expansion of the network. There is no "wall" in thoughts and passions.
A lot of suffers hidden behind a smile
Mr. Joseph, who is very good at gaining trust from people. However, at the beginning of the business, he said that he had a hard time doing business with Japanese companies.
"The most difficult thing for me was to build a relationship of trust with our business partners. When doing business in Japan, I have to be especially aware of this point"
It takes a lot of time to communicate with the other person. However, once you have a strong relationship and trust, you can move smoothly to the next step. When thinking about doing business in Japan and other countries, I realized that ​​trust is very important. It is the same with product development, even if a good service is created at first, it takes time for it to be properly accepted by the customers. Trust is the most important thing in doing business. "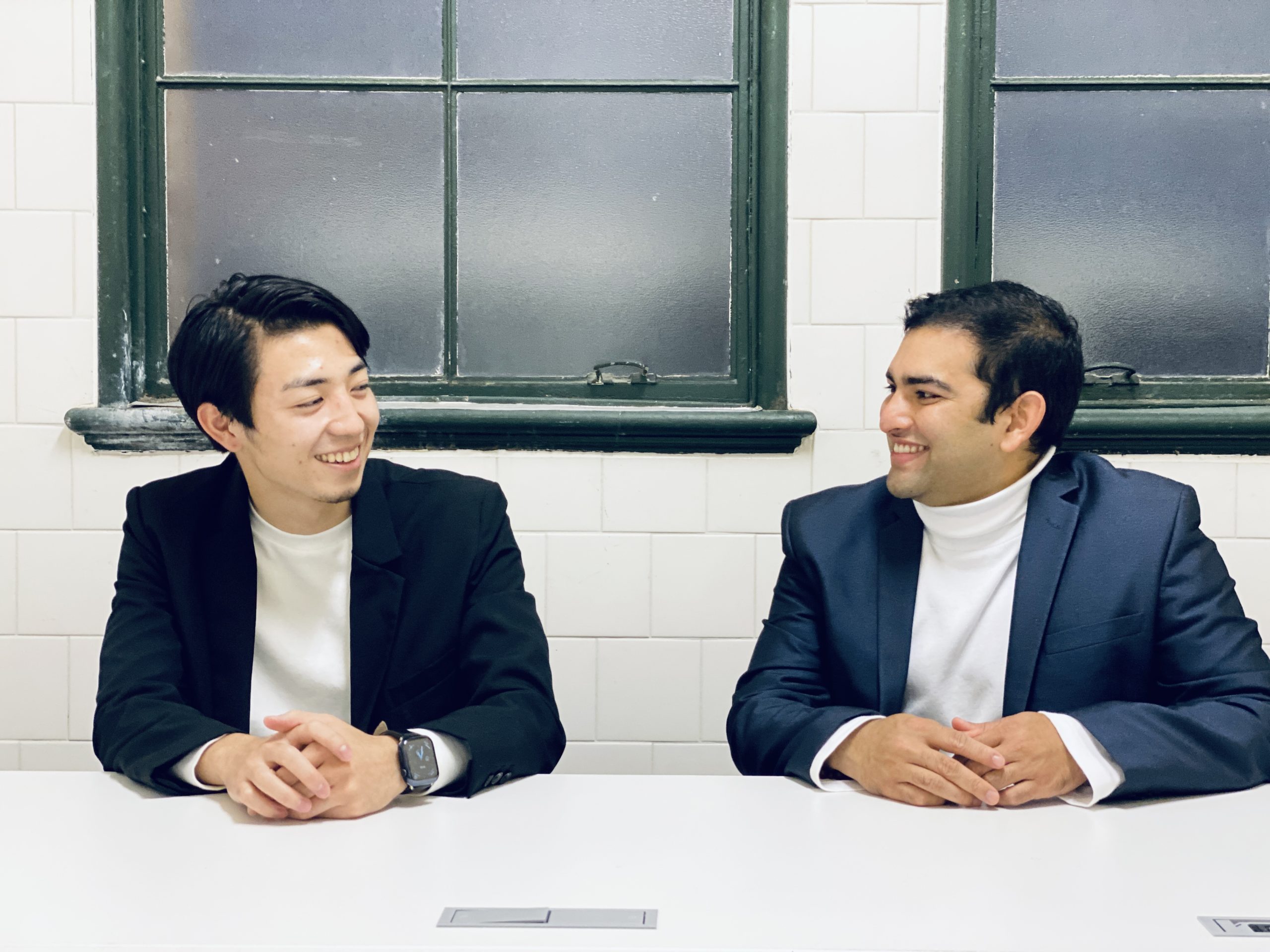 For overseas businessmen who aim to do business in Japan
Finally, we asked Mr. Joseph, who is still active in Japan in the midst of the Corona pandemic, for advice for foreigners who are aiming to do business in Japan.
"I have felt from my experience that there are so many opportunities in Japan. Japanese companies want to do business with people who have diverse values ​​and ideas. I want you to keep your challenging spirit in your heart and take on the challenge positively. At that time, the keywords are passion and trust. "
Mr. Joseph took things straight with an honest feeling to himself and answered the interview with an unwavering attitude. His words may be an opportunity for those who want to take on the challenge in Japan to pave the way for themselves.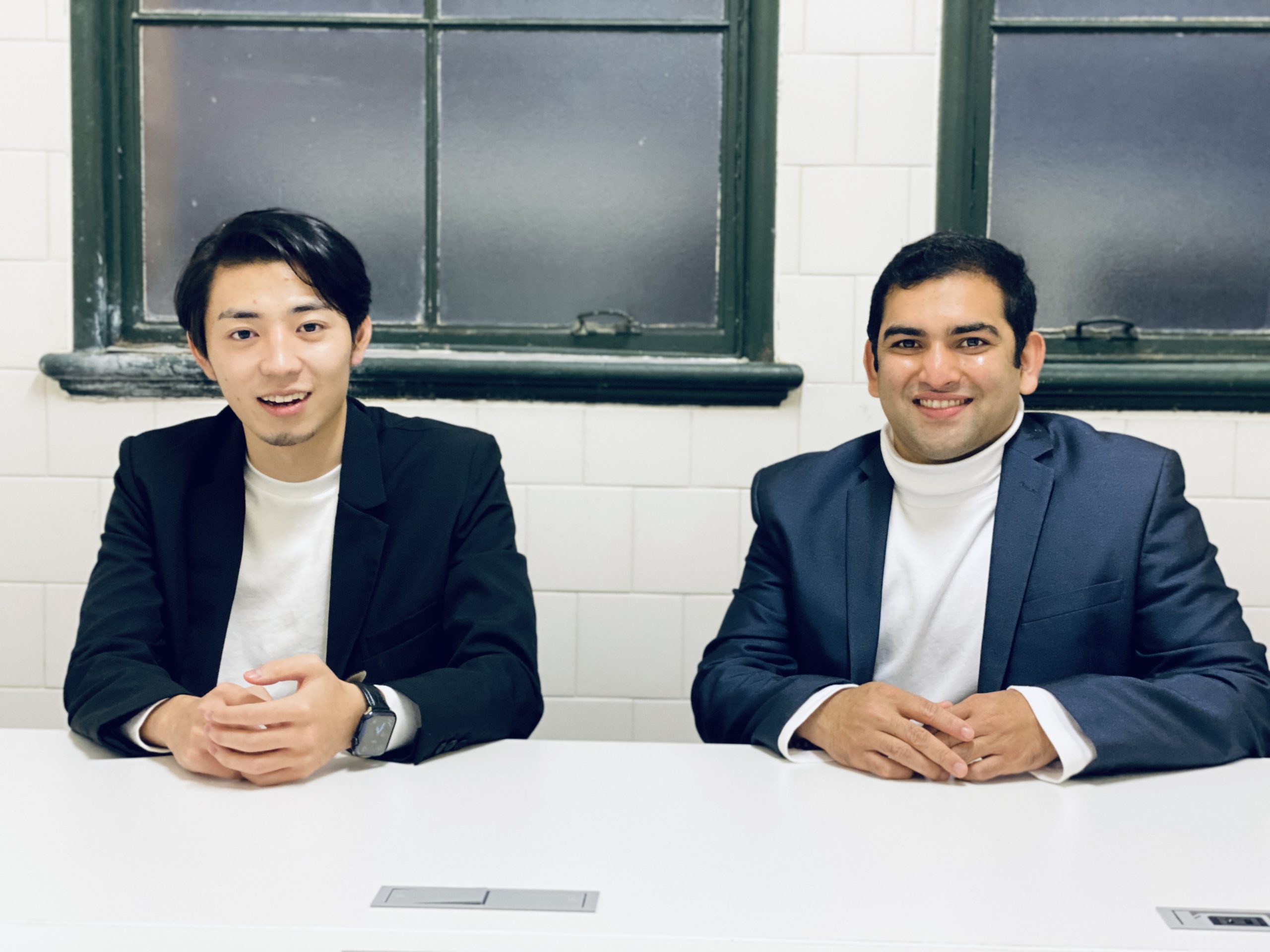 Editor's Note
This time, we were able to talk, JIITAK, a venture company that continues to grow in its own style from the hot spring town of Beppu. With connections, trust, and passion in mind, I would like to continue taking on new challenges. Thank you, Mr. Kobayashi and Mr. Joseph, for your valuable story!