No matter what time of the year it is, physical health will always be a critical component for us humans. Especially during the COVID-19 pandemic, we have realized how much essential workers have supported our health every day. Pharmacists are one of them. However, pharmacists still face many challenges in their profession.
This time, we interviewed Ms. Maki Nonaka, who is developing a service to connect pharmacists and pharmacies in Beppu, to combat these challenges. In this article, Subah Ali, a writer and university student from Bangladesh interviewed Nonaka san, to find out more about this innovative service, named "Pharmatch".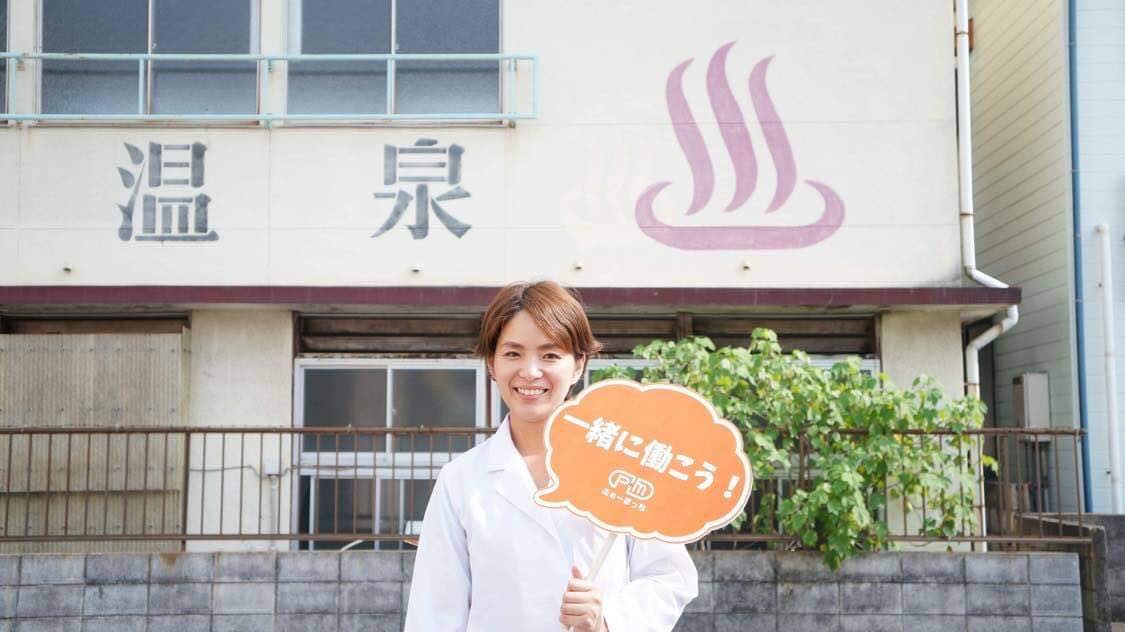 Ms. Maki Nonaka, CEO and Representative Pharmacist of Yakuken Co.
So what kind of service does "Pharmatch" provide?
Yakuken Co. Ltd is developing an online platform called "Pharmatch" that connects pharmacists who want to work flexibly with pharmacies in need, so they can work together while keeping costs low and meeting the demands. The company also runs the website for "Pharmatch".
Usually, pharmacists have to work full time and dedicate their lives to their profession, and the percentage of female to male pharmacists is about 60%. Additionally, while some pharmacists are qualified to work, they cannot engage in work, for example, mothers that are raising young children. However, Pharmatch allows pharmacists who still want to work and contribute to society, by enabling them to work even if for a few days a month flexibly. At the same time, the service assists not only pharmacists by lowering barriers, but also pharmacies, hospitals, and patients as well.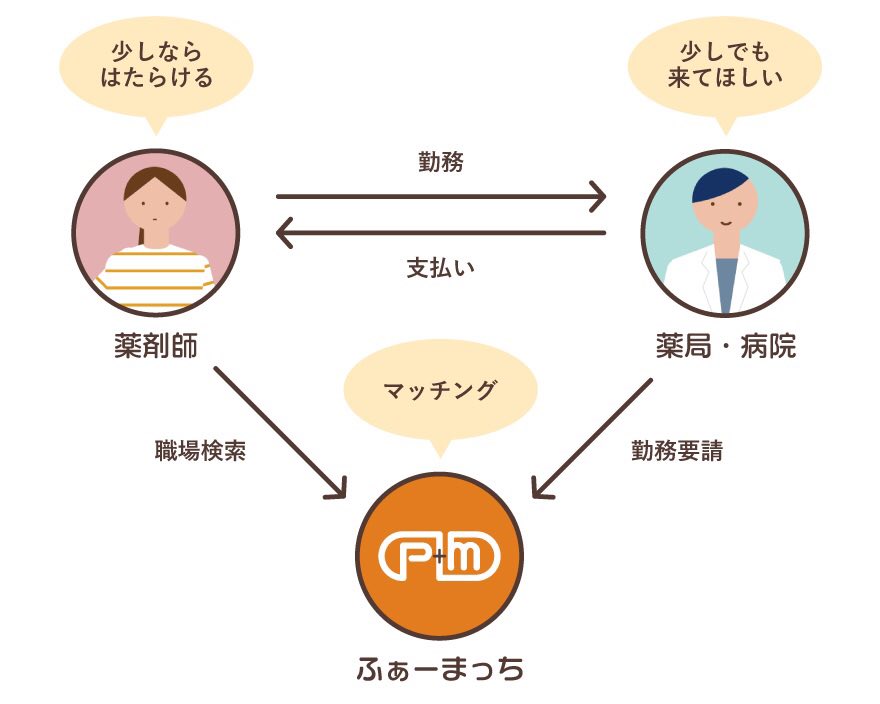 How the "Pharmatch" matching service works  https://yakuken.work/howtouse/
How was "Pharmatch" started?
Sue:Nonaka san, what made you decide to start this "Pharmatch" service?
Nonaka:Growing up, when I was in elementary school, my parents both worked, and I often felt lonely when they couldn't come to many of my school events. Hence, I decided that I didn't want my children to feel lonely when I was working. Being a qualified pharmacist and a mother of two children, I started thinking of ways to be around them while still working. For working mothers, it is especially difficult to find work that allows them to work flexibly and balance work and family life.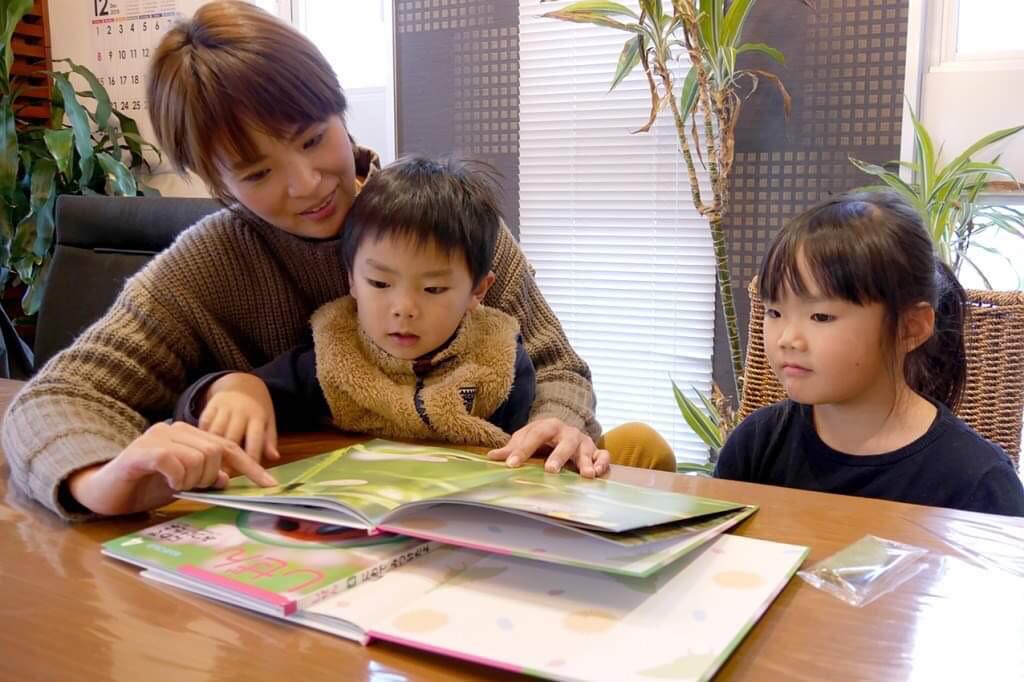 As a mother of two children herself, Nonaka san wanted to come up with ways to spend time with her children while working, so that they would not get lonely.
Nonaka:If a child gets sick while in daycare, you have to rush over to pick them up. But if you still have work to finish up, you have to ask someone else to do it for you. The more these things pile up, the more I have to worry, and the harder it is for me to stay at work. This is a shared thought that all working mothers have. I realized that the root of the problem of the difficult working environment is how difficult it is to take time off. As a pharmacist, I thought that if I could find a way to figure out how to work as a substitute for pharmacists who wanted to take time off, and how to create that environment, I decided to create such a service. I also wanted to help as many pharmacists, pharmacies, and hospitals, so I came up with the Pharmatch system.
Nonaka san also talked about how it is even more difficult for medical professionals to balance work and life because they are expected to prioritize work above all and work full time.
Nonaka:As the medical industry supports people's health, it is only natural that work becomes a high priority in this important field. I am running this business because I believe that "Pharmatch'' will serve as a helping hand for people. With this service, registered pharmacists are free to set their hours and their choice of workplace and hourly rate. Additionally, Oita Prefecture does not have a pharmacy school, so pharmacies and hospitals are chronically short-staffed, and the demand for active pharmacists is always increasing. I have used "Pharmatch" to select work personally, so I have tried to make the system as easy to use as possible.
Sue:I see. I'm from Bangladesh and in my country, the medical industry also faces similar challenges especially because of coronavirus. A lot of women stop working once they get married or have children because they cannot commit full-time, but they miss working and there is a huge demand for more essential workers. Hence, I feel like this is a very good system so people can have work and shift flexibility, just like "Pharmatch".
Nonaka san is trying to promote reform in the work style for pharmacists and other medical professionals, using her own experiences as a guide. I felt that she is paving the way and doing it through the private sector, without even relying on the government to create the mechanism.
Trial and error- The challenges during the service launch
Sue:Nonaka san, I think you alone play three different roles at work, owner/employee/manager. What are some things you have gained from your managerial role?
Nonaka:When I was working as an employee, I couldn't see things from a manager's perspective or make decisions independently, but now I feel the joy of being able to freely make my own decisions when I want.
Sue:How was the presence of a partner and the support of those around you?
Nonaka:For the first three years after I started my business, I worked in a shared office. As a result, I was able to meet people from all walks of life, and I am thankful to have had so many different people to consult with. So I felt like I received a lot of perspective and support, and had fun shaping up the project.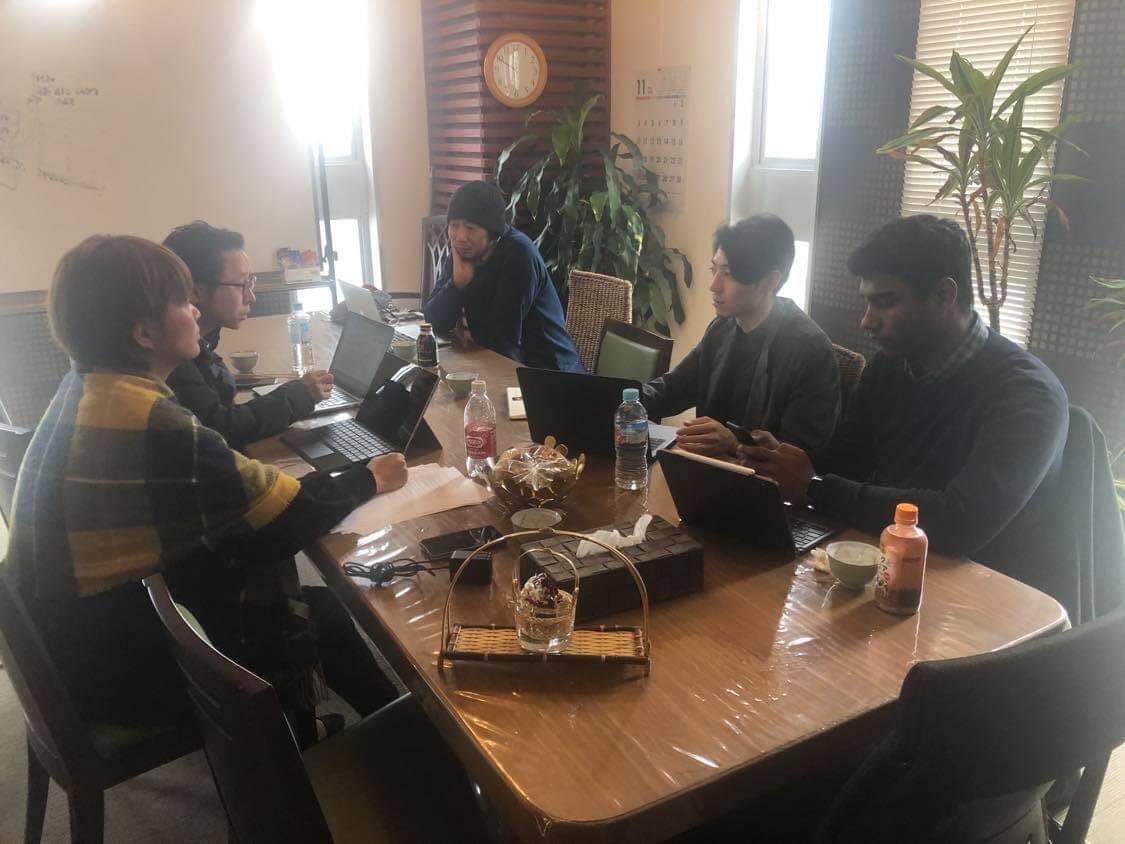 At the Alliance Social Share Office Beppu, meeting with JIITAK members, who are also tenants, to discuss the app development.

Su:I'm sure you have had to deal with a lot of trial and error while developing the app, but what is the current situation like?

Nonaka:The Pharmatch service and website have received much engagement from both registered pharmacists and pharmacies. Currently, there are 21 pharmacists under the service, and 40 registered hospitals and pharmacies. Additionally, we've received a lot of positive feedback from users, saying that we are fulfilling a much-needed service, and the pharmacists also express their satisfaction with Pharmatch's working conditions.
To gain more visibility and to get more collaborators, I have taken part in many business contests since 2019. I am glad to say my efforts have been recognized and I have won some awards, such as the "2nd Oita Startup Woman Award", "Kyushu Future Award 2019", "ONE BEPPU DREAM AWARD 2019". In 2020, I won the Excellence Award at the 17th Business Plan Contest, which was hosted by Oita Prefecture.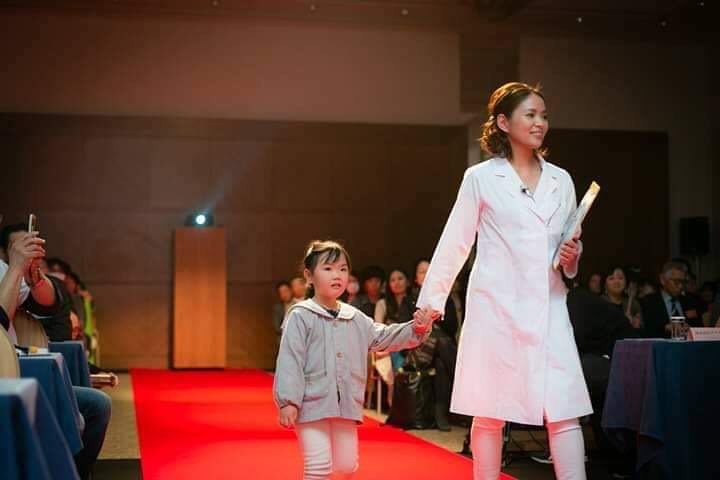 Nonaka San and her daughter walked the red carpet and took the stage at the 2nd Oita Startup Woman Awards in February 2019.
Nonaka: My dream was to create a comfortable working environment for working mothers again. I want to decrease the barriers to work, and offer more options! I believe that I was selected for the business contest because a lot of other people shared the same sentiment. I could not do it all by myself, but with the assistance of the people around me, I think I have achieved success. 
Su: I think it is wonderful that you are stepping forward to reach as many people as possible in Beppu. I hope others get to know about Pharmatch and use the service too. Nonaka san, what are your thoughts on Beppu and this environment?
Nonaka: I'm originally from Usuki, and I think Beppu is the best place to raise one's children. Due to the presence of Ritsumeikan Asia Pacific University, there's a multicultural environment wherever you go. I think it acts as an attraction that children are exposed to so many different kinds of people from so many different countries on a daily basis. 
Nonaka San's Future Plans 
I asked Nonaka san about her plans for the future, and how she envisions Pharmatch going.
Nonaka: Our goal for 2021 is to expand our services to the whole of Kyushu, and within 2025, the entire Japan! We would like to build a track record of service expansions slow but steadily. We are in continuous talks with other companies, and we would love to receive some support in terms of PR and helping out with service expansion costs.
Additionally, Nonaka san shared her thoughts on mothers who want to return to work but are hesitant.
Nonaka: I think there are many mothers, not just pharmacists, who desire to return to work after things settle down with their children. However, the longer they are away from work, the more scared they are to return. To the pharmacists who feel this way, I suggest starting to work at least one day a month with Pharmatch, and that way, when you are ready to work more, you would be able to do so without the added stress or anxiety. If you'd like, you can download the app and have a look at whether or not this is something you'd be interested in.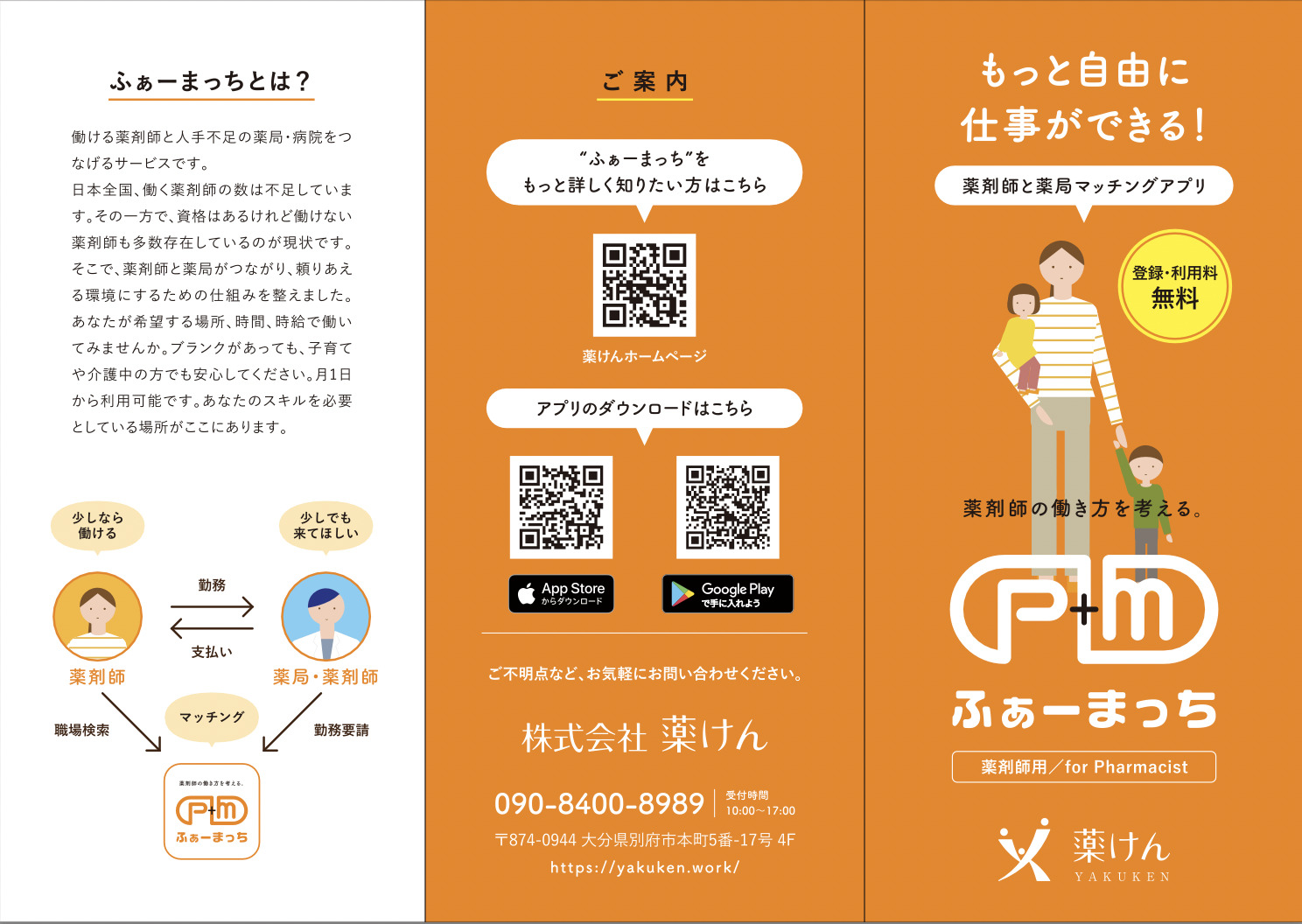 Editor's note
I think that Pharmatch is the kind of service that is so important to have, now especially during the pandemic more than ever. It opens up opportunities for different industries, and employees. In my country (Bangladesh), there is a shortage of medical workers and hospitals are understaffed, so I think that a service like Pharmatch could be really beneficial internationally as well. Nanoka san mentioned how this opens up the doors for working mothers who still want to work, but not full-time. Since pharmacies in Oita need more workers, Pharmatch offers a solution for both pharmacies and pharmacists. I think there's so much room to grow, and I wish Pharmatch and Nanoka san the best of luck for expanding and improving!