BIGLOBE Corporation, a major telecommunications company, held an online press conference in Beppu on March 23 to promote "Onsen Workcation". BIGLOBE President Takeshi Ariizumi and Beppu City Mayor Yasuhiro Nagano took to the stage.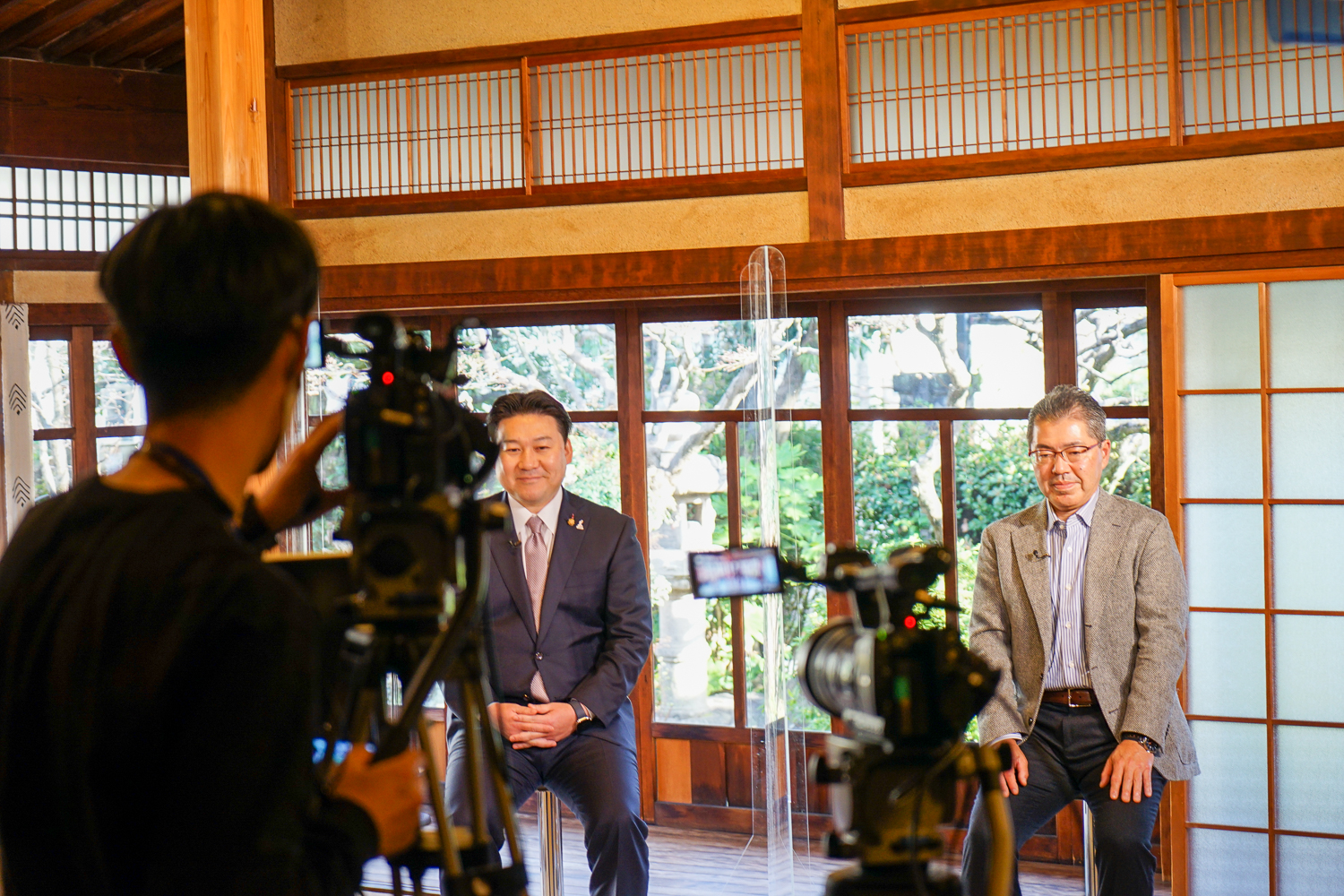 BIGLOBE President Takeshi Ariizumi (right) and Beppu Mayor Yasuhiro Nagano (left). President Ariizumi is just on a working vacation.
Businesspeople and hot spring enthusiasts who have been on a workation in Beppu also attended the event and talked about the benefits of a workation in a hot spring.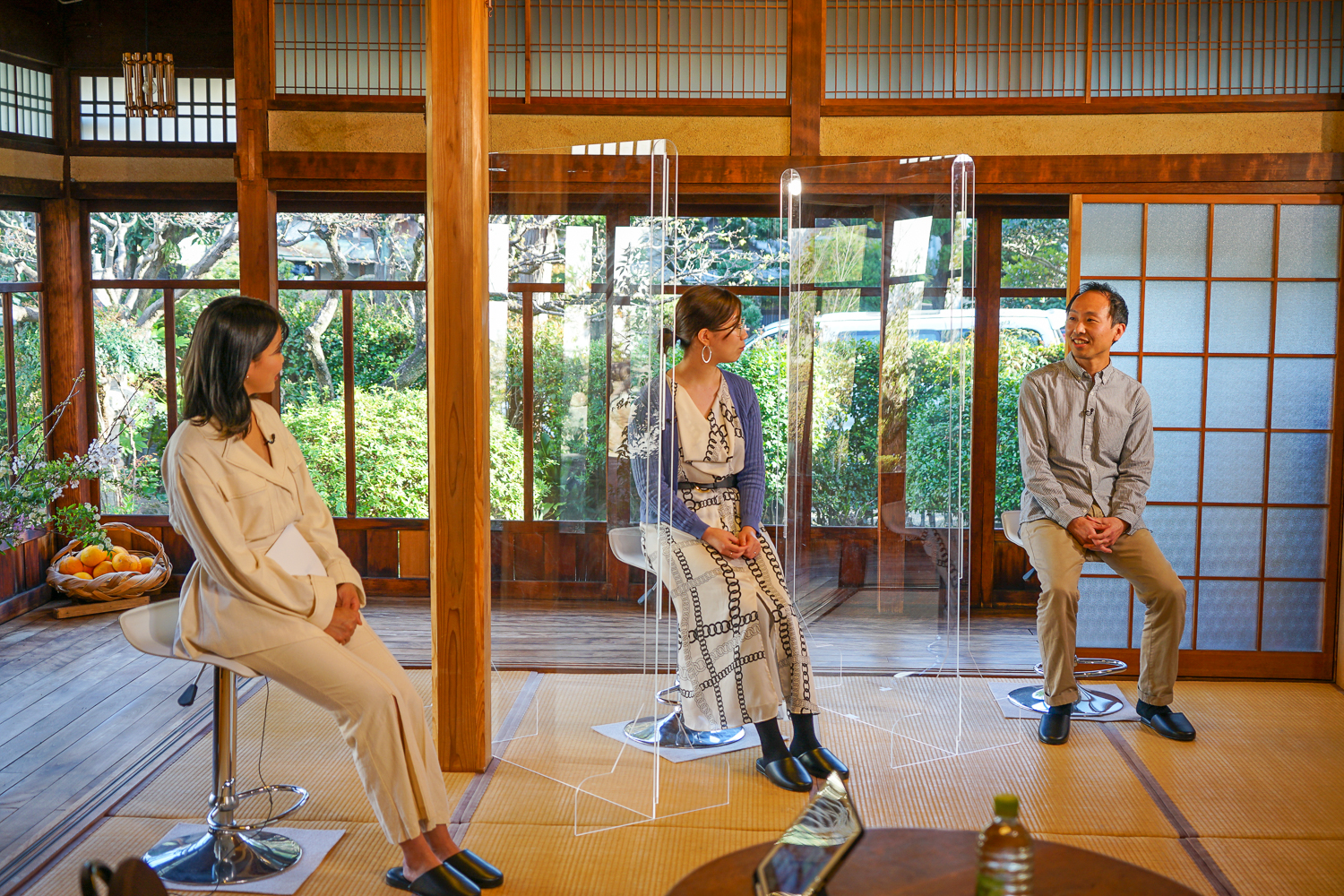 Yuki Mihara (left: TV personality and radio DJ), Chiharu Nagai (center: active onsen otaku), and Toshihiko Kuno (right: Sompo Japan Insurance Inc. They were talking about their ongoing experience of workcation.
To see the online press conference, please watch the video here. At this press conference, BIGLOBE made two major announcements.
1.BIGLOBE is now accepting applications from companies to participate in the "Workation Demonstration Experiment" in Beppu.
BIGLOBE has announced the "TRY ONSEN WORKATION Program", a workcation experiment. BIGLOBE will pay for the accommodation costs of the "ONSEN WORK" website, which connects onsen (hot spring) inns and companies through the concept of workcation. BIGLOBE is currently recruiting companies to take part in the experiment in Beppu Onsen. Companies that pass the lottery will participate in the demonstration experiment jointly with several other companies. The program includes a space business workshop and a healthy food experience using "Jigoku-Mushi" (hell-steaming).
The deadline for applications is Monday, May 17, 2021.
The deadline for implementing the program is Friday, July 30 (but only on weekdays, excluding weekends and public holidays).
For more information on the application process, please see this page.
2.BIGLOBE Establishes "BIGLOBE Workaction Space" in Beppu
In April, BIGLOBE established the "BIGLOBE Workation Space" in Beppu City as a research base for verifying the health and other benefits of work-life balance. BIGLOBE employees will take turns working remotely in this space. They will collaborate with local companies and students and verify the effects of workcation over the medium to long term based on scientific measurements.
In the wake of the COVID-19 crisis, major companies have begun to disperse to regional areas. In this context, it is excellent news that Biglobe has established a full-fledged base in Beppu and started its activities based on a workcation.
We hope that the hot spring will bring together many different companies and people and that new initiatives will be born one after another.