On December 16, 2020, a workshop was held with the subject, 'City planning for realization of a spaceport.'
Including online participants, around 60 people from member organizations took part in the discussion. Beppu City Industrial Collaboration Platform B-biz LINK (hereafter referred to as B-biz LINK), which operates GENSEN, is one of the members that support Space Port Japan Association (SPJ) and aim to finalize the project together. 
Following the initiation by Mr. Toshihiro Katayama of SPJ co-founder & director, representative director Ms. Naoko Yamazaki, and Mr. Hidetake Aoki the co-contractor & director/space evangelist, the outline of each business and visions for space business were shared by SPJ member companies that promote aviation, real estate, and others.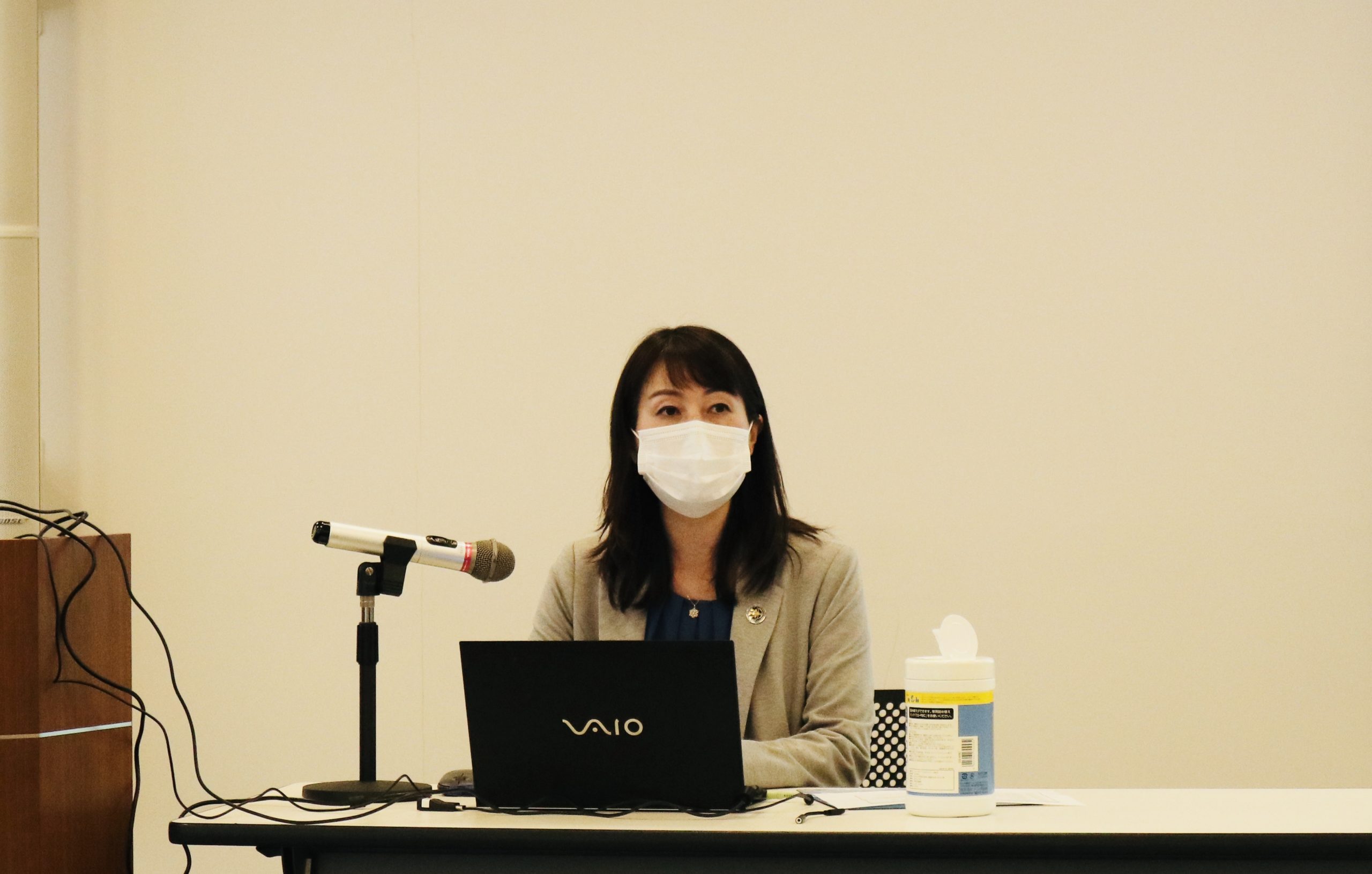 Ms. Naoko Yamazaki, CEO of SPJ. "We are taking steps toward the success in collaboration with overseas spaceports and local authorities along with discussions with the Japanese government. We hope our initiatives will be of service to space development."
Dialogues and adjustments which are currently taking place and promotional features of cities were talked through by different local authorities that are marching forward as candidates for a future spaceport. Among them were Oita prefecture, Taiki town in Hokkaido, and Shimojishima island in Okinawa prefecture.
What exactly is a spaceport in the first place?
What on earth is a spaceport?
How is the Beppu city of Oita participating in SPJ?
To help you get acquainted, please check our related articles.
The space industry is expanding year by year with surging interest in 'NewSpace'(*) with the recent emergence of space companies and business projects. Space tourism may no longer be the story of the distant future. 
In this new age of space exploration, SPJ aspires to promote Japan as a hub for space businesses within Asia.  It focuses on laying out versatile communications between Spaceplane-related companies that operate at ports and industries that have never associated with space business in the past while working together with organizations and government agencies both in Japan and overseas.
(*) NewSpace refers to space development promoted by industries such as venture companies, private organizations, and new business entries from different fields, unlike the conventional space development that has been promoted by governments.
Among these movements, Oita airport in Kunisaki city was selected as the launch site for a small satellite by the US aircraft company, Virgin Orbit. Unlike a manned space shuttle, a jumbo jet holding a rocket will take off and launch a satellite into space.
The earliest date of a launch is expected to be in the year 2022, while urgent development of the site and the surrounding area are imminent. 
Mr. Masahiro Hori, chief of the Advanced Technology Challenge Office, Ministry of Commerce, Industry, Tourism and Labor of Oita Prefecture, shared the current status of coordination with Virgin Orbit with enthusiasm for development.
"We would like to explore various possibilities by making the best of our local features and resources." 
Beppu city is expected to offer both long and short-term stays for personnel who work at the spaceport. 
What kind of change will happen to the city given the launch of satellites without a manned flight?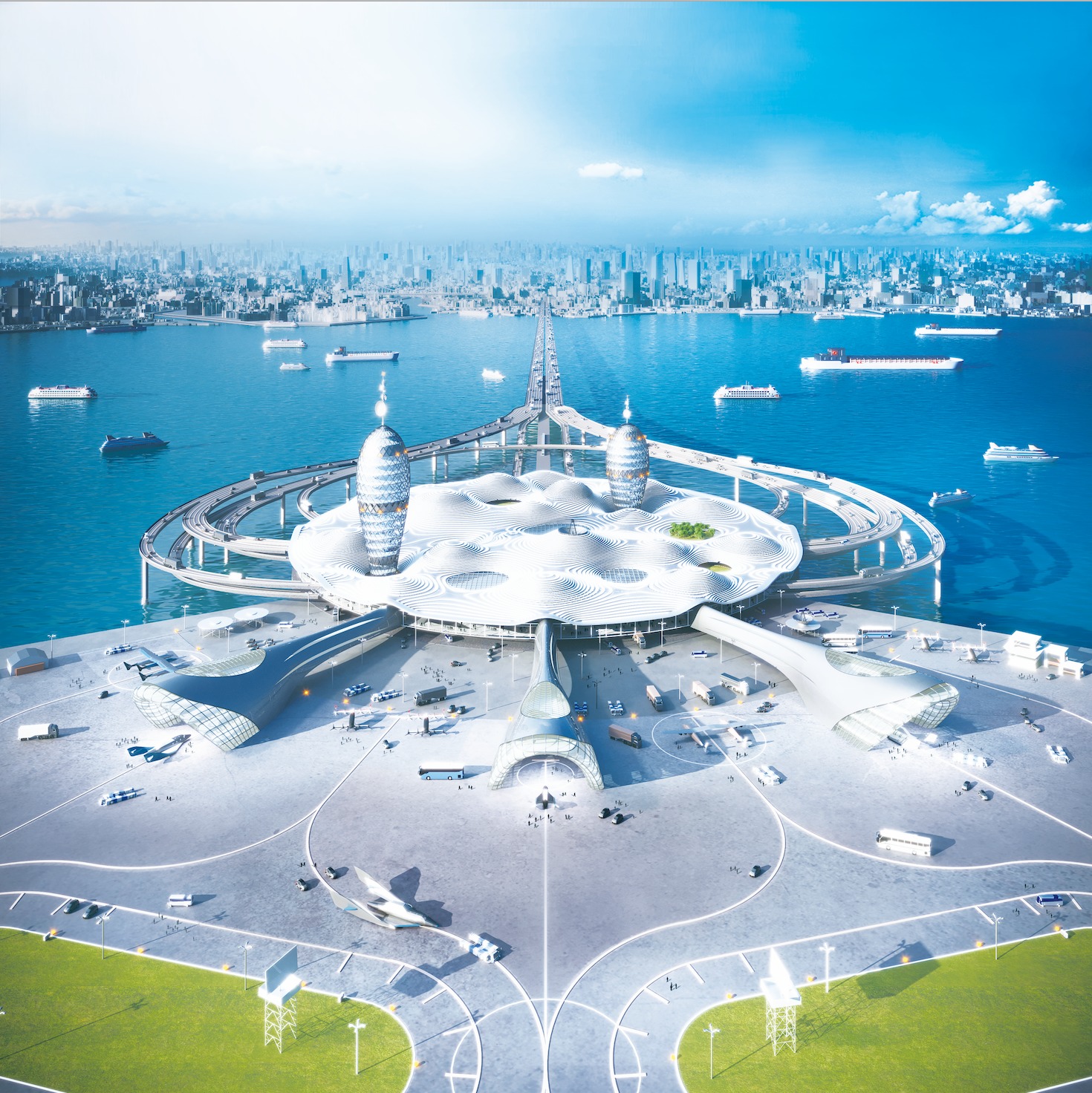 ©2020 canaria, dentsu, noiz, Space Port Japan Association.  Conceptual drawing of SPJ's spaceport city. The near-future design has attracted tremendous interest both in Japan and overseas.

How will Japan develop and realize its first spaceport? In the second half of the workshop, members were divided into four groups for further discussions: Oita prefecture, Beppu city, Shimojishima island, and online participants.
Fermented space food, communication hub with international students, rehabilitation facilities with hot springs...
Seven participants, including B-biz LINK, threw in proposals under the theme; Ideas for revitalizing the community around Oita airport and its surrounding areas with the establishment of space-related facilities:
● Relaxation facility with hot springs
● Research on fermented space food
● A facility to experience the G-force of a rocket launch
● A VR facility to see the live image from a camera attached to a satellite
● Restaurants and bars where you can meet with astronauts, scientists, and engineers
Interesting ideas were proposed one after another.

Ms. Naoko Yamazaki, CEO of SPJ, later joined our group, introducing herself as a person who is familiar with space. She is an astronaut who visited the International Space Station back in April 2010. There can be no one more familiar with the subject than an astronaut herself.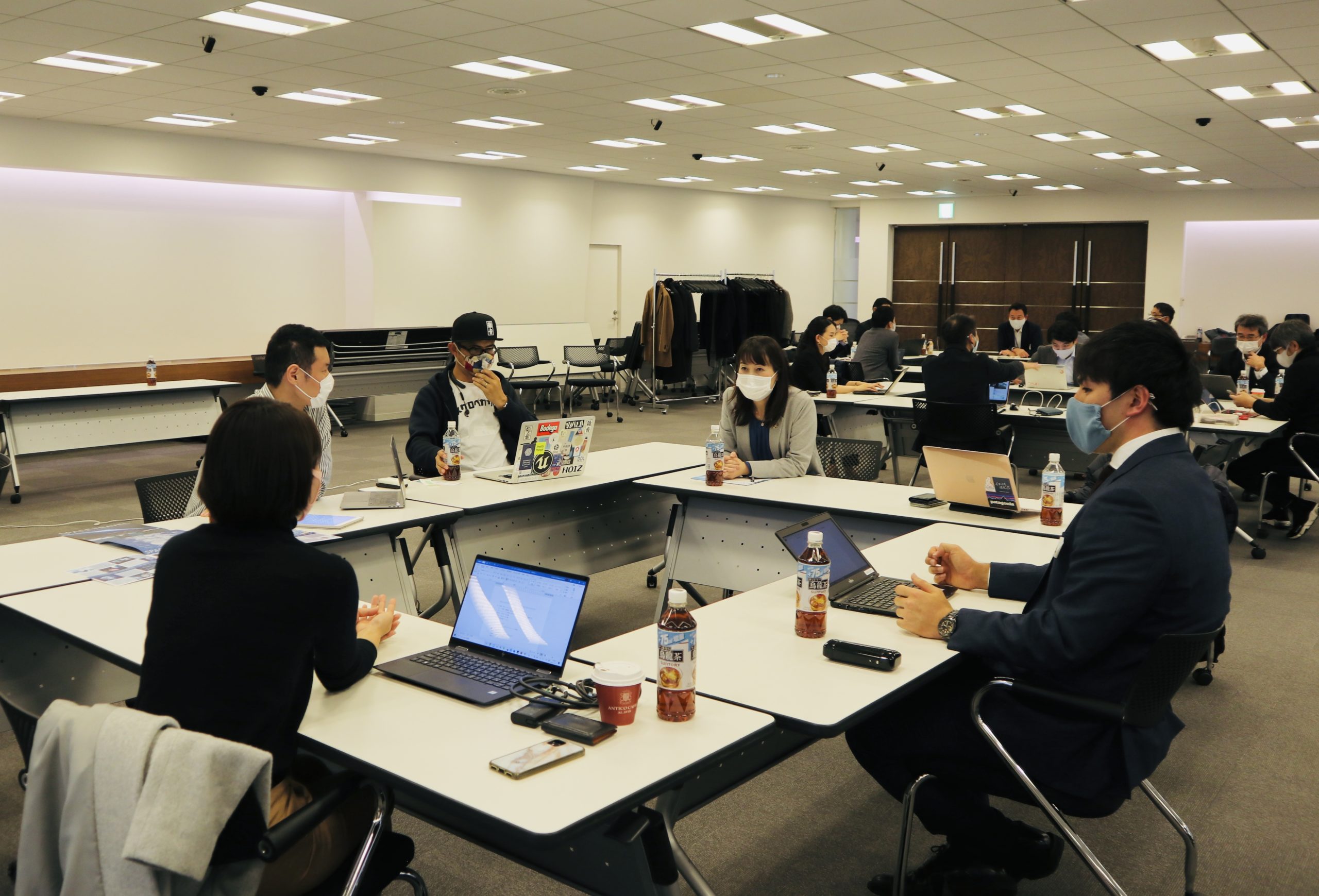 Participants asking Ms. Yamazaki about overseas cases of spaceports and her time in space
Participants asked endless questions on circumstances of rocket launch sites overseas and possible changes to a city that may occur after the construction of a spaceport. 
Intense discussion started with wide-ranging subjects from space food and short/long term accommodation requirements and further into new curriculums at local universities and future carriers of the graduates.
At the end of the workshop, all groups shared ideas and suggestions that were unique and full of prospects.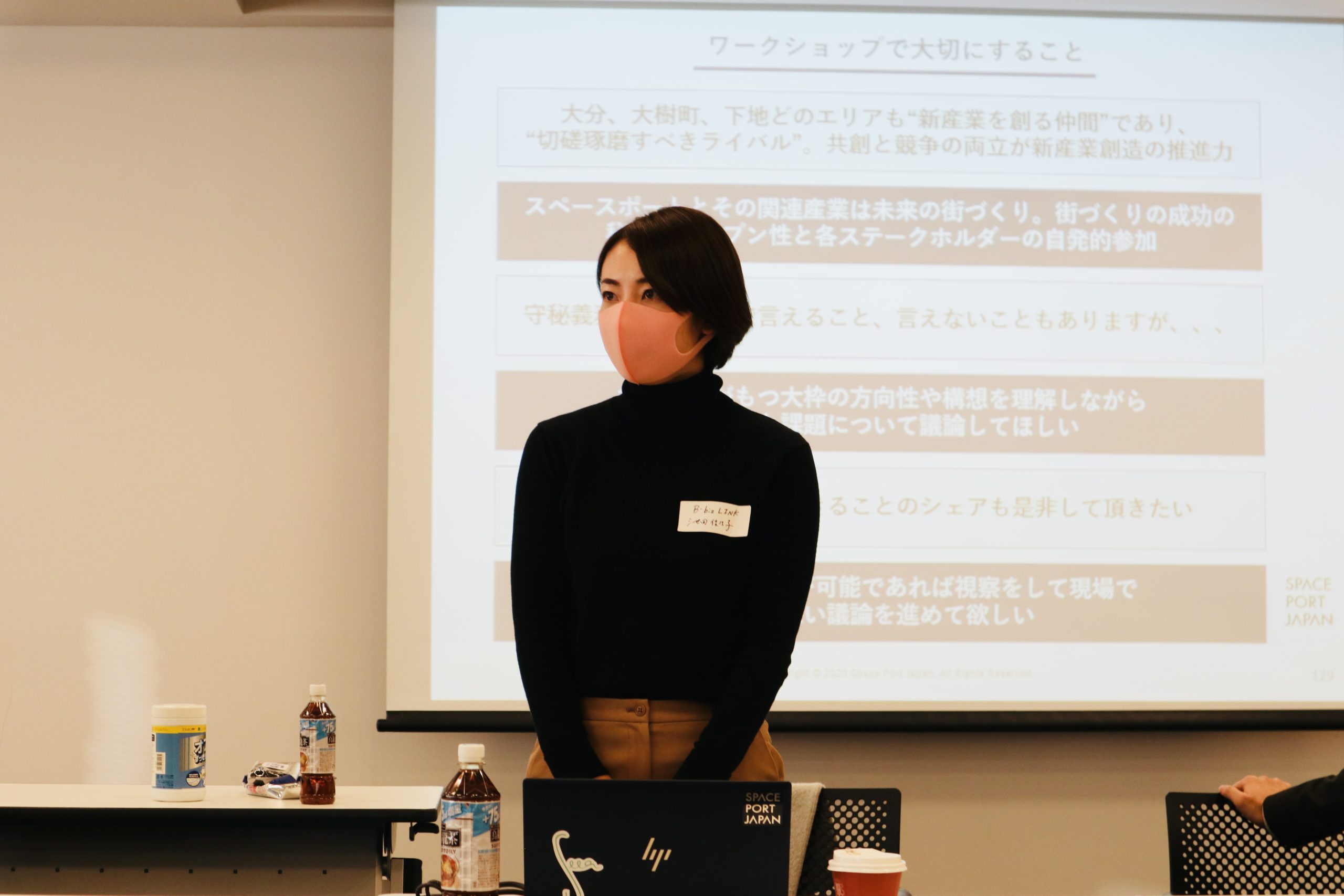 Ms. Ikeda of B-biz LINK sharing ideas from the workshop

Uniting for a realization of the project
Following the discussions presented at the workshop, Mr. Katayama and Mr. Yamanaka the CEO of Crafit Co., Ltd. which produces SPJ's business projects, added, "Taking advantage of the experience today, we would like everyone here to take a lead to the next step by visiting candidate sites and continue the discussions online."
SPJ Co-founder & Director Ms. Mihoko Shintani also noted, "It is wonderful that regions and people who appear to be competing at first for a spaceport candidate site can bring together and share opinions cooperatively. We will continue to work together as a team."
Spaceport development is a yet unknown field to Japan without a definite correct strategy.
In the coming time, we will be meeting those involved in the space business in our everyday lives.
You may be the one who creates this future.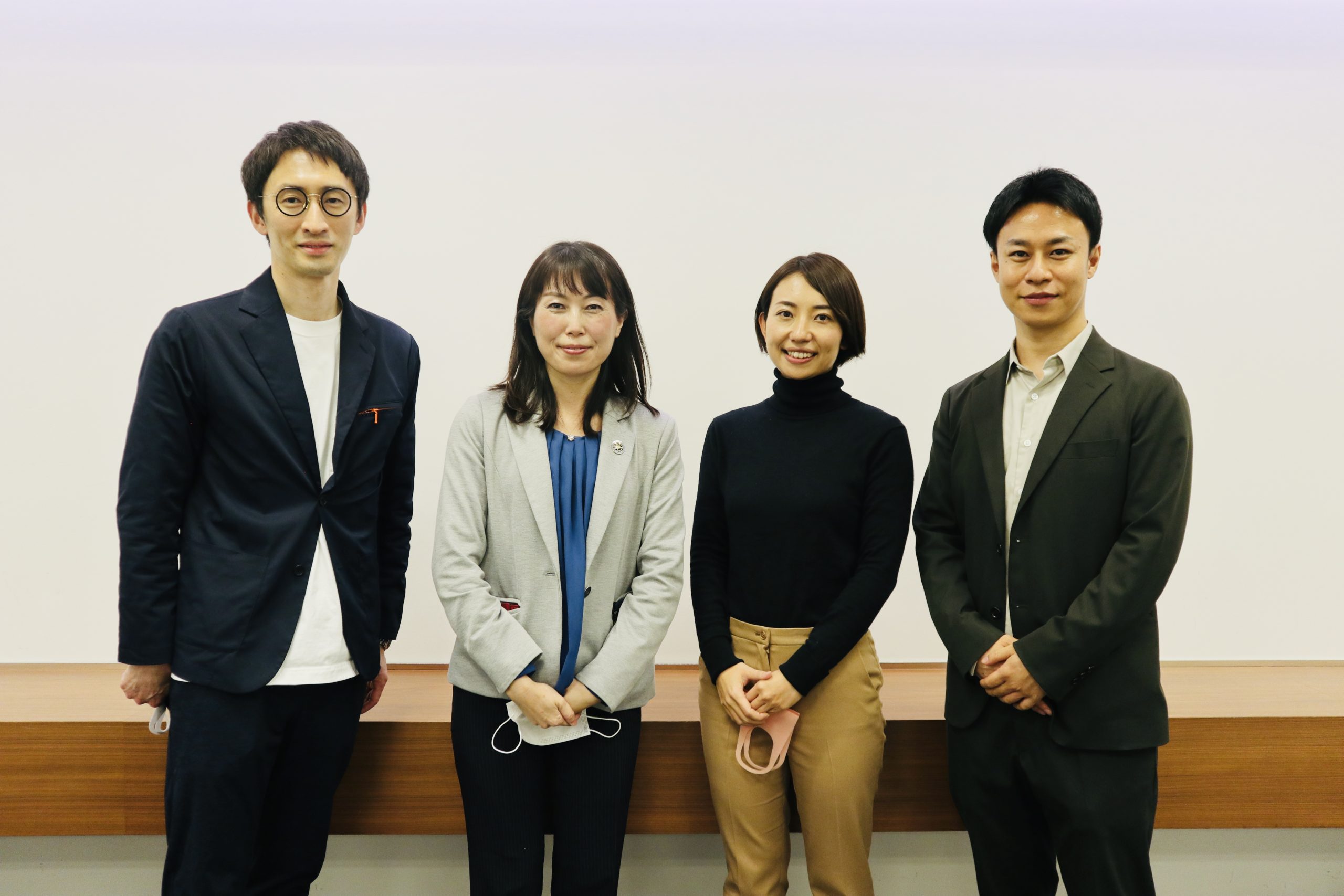 From the left, SPJ co-founder & director Mr. Katayama, SPJ representative director Ms. Yamazaki, B-biz LINK Ikeda, president of Crafit Co., Ltd. Mr. Yamanaka, (Facemasks are removed only at the moment of shooting)
Next time we will be interviewing these two about Spaceport and SPJ!
Stay connected!