The mindset of "Challenging into something" always motivates our life. It feels like we become braver, and gives the power that we didn't notice. However, sometimes The fear of the past experience restricts people when they try to take action, such as people's eyes, or money.
This time, we are introducing Sugano Shizuka, the representative of Toji Gurashi. Under the vision of "Willing to spread Japan's glorious Toji culture to the world", She continues to step up no matter how hard the situation is. Where does that passion come from? and who does she work with and what kind of things does she want to create?
I, Hashimoto Akine, who actually lives in the place, will try my best to figure out Sugano's values. I hope you learn something after reading the article.
A person who is wrapped up with an unconcerned smile once you see her.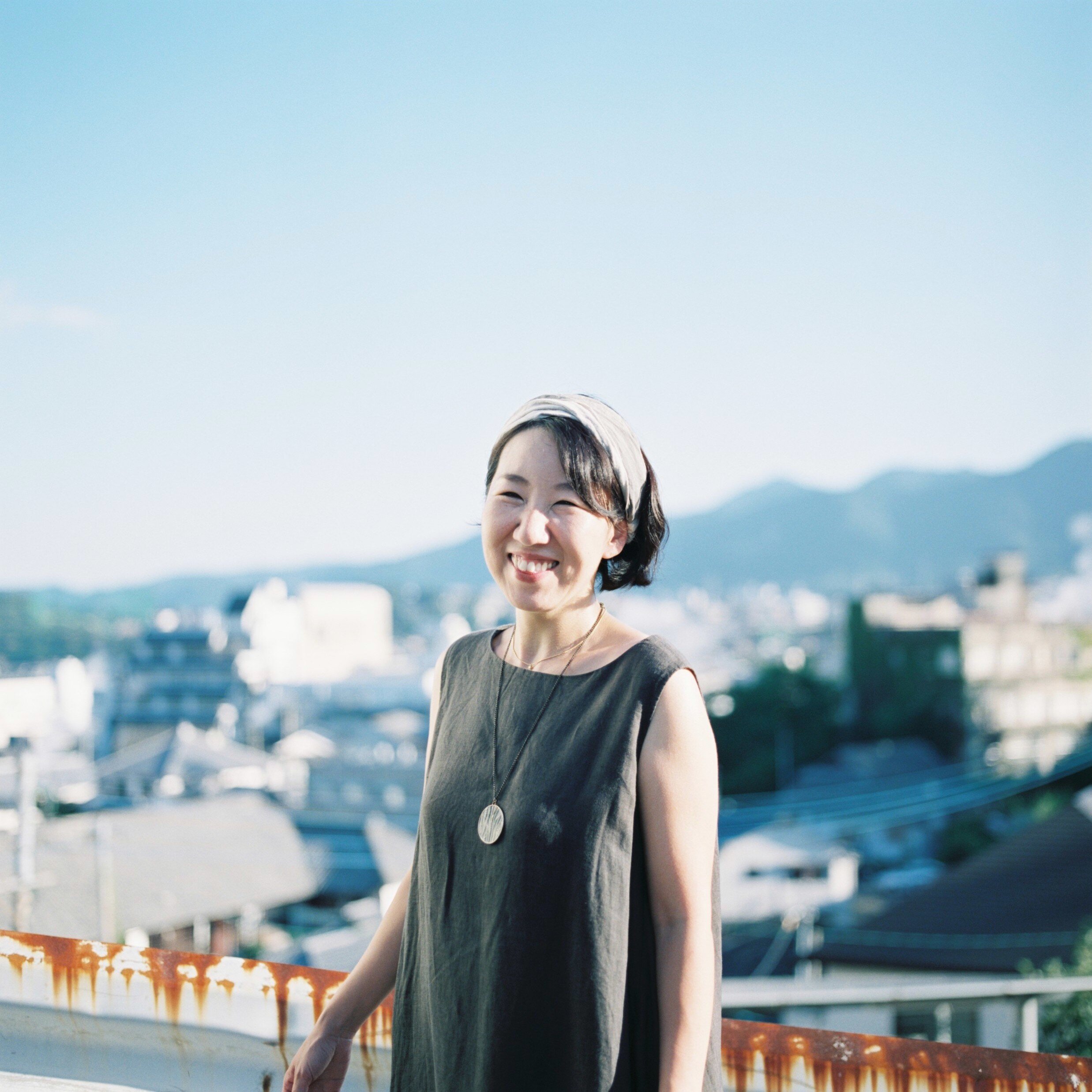 Shizuka Kanno smiles with the road of Kannawa in the background.
In March 2019, Shizuka Kanno, the representative of Toji-gurashi, moved from Osaka to Kannawa Beppu City. Before she moved to Japan, she worked for a major advertising agency in Osaka and found Beppu while visiting hot springs all over the country as her hobby. Attracted by the deep possibilities of hot springs and hot spring cure, she opened a project-type sharehouse called "Toji Grashi" in Kannawa in February 2020. And a few months later, she opened a challenge shop called "Scramble Beppu" in a corner of the guest house "Hiromiya TOJI STAY." It's a place where people who want to try something new can experimentally exhibit and sell.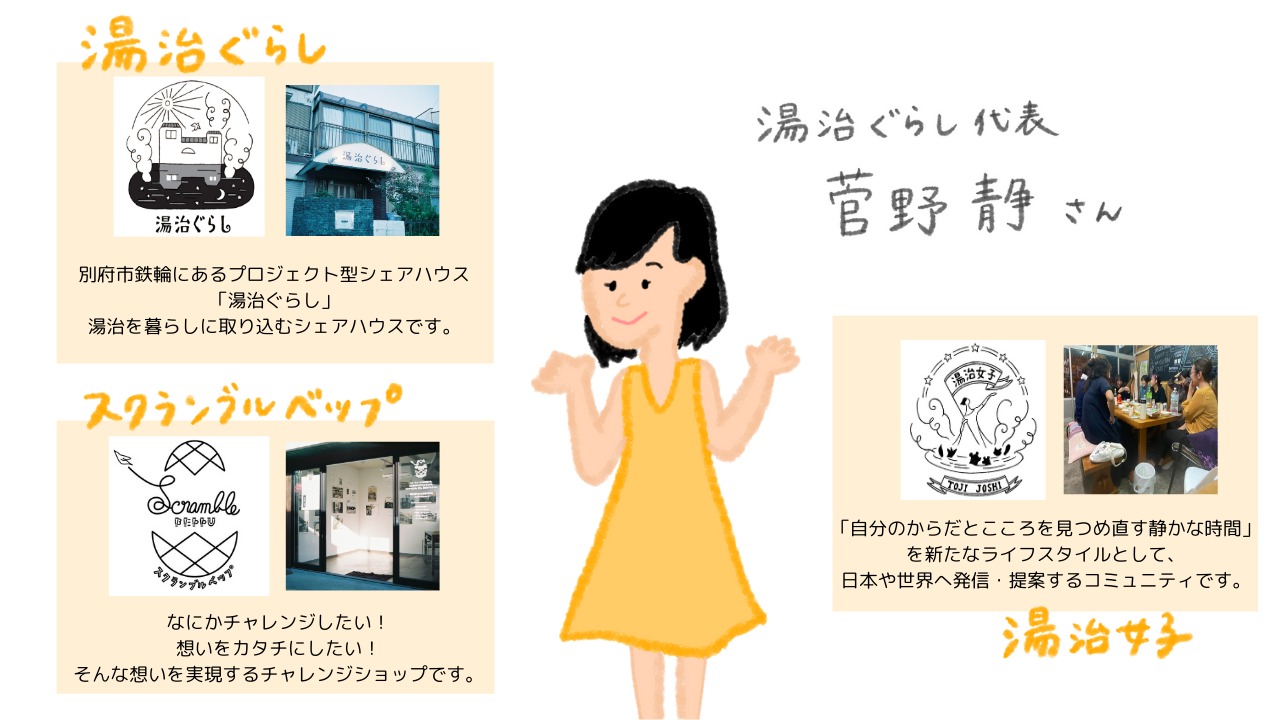 Projects managed by Kanno
Ms. Kanno says she was obsessed with the "Toji" before moving to Kannawa. While visiting *Toji places all over the country, she also visited the Kannawa."At that time, she was attracted to the atmosphere of the city of Kannawa, the powerful lady the Japanese style hotel "Ryokan", and the energetic and warm people, which made her decide to stay. At that time, she was thinking that she might be able to do what she wants to do here.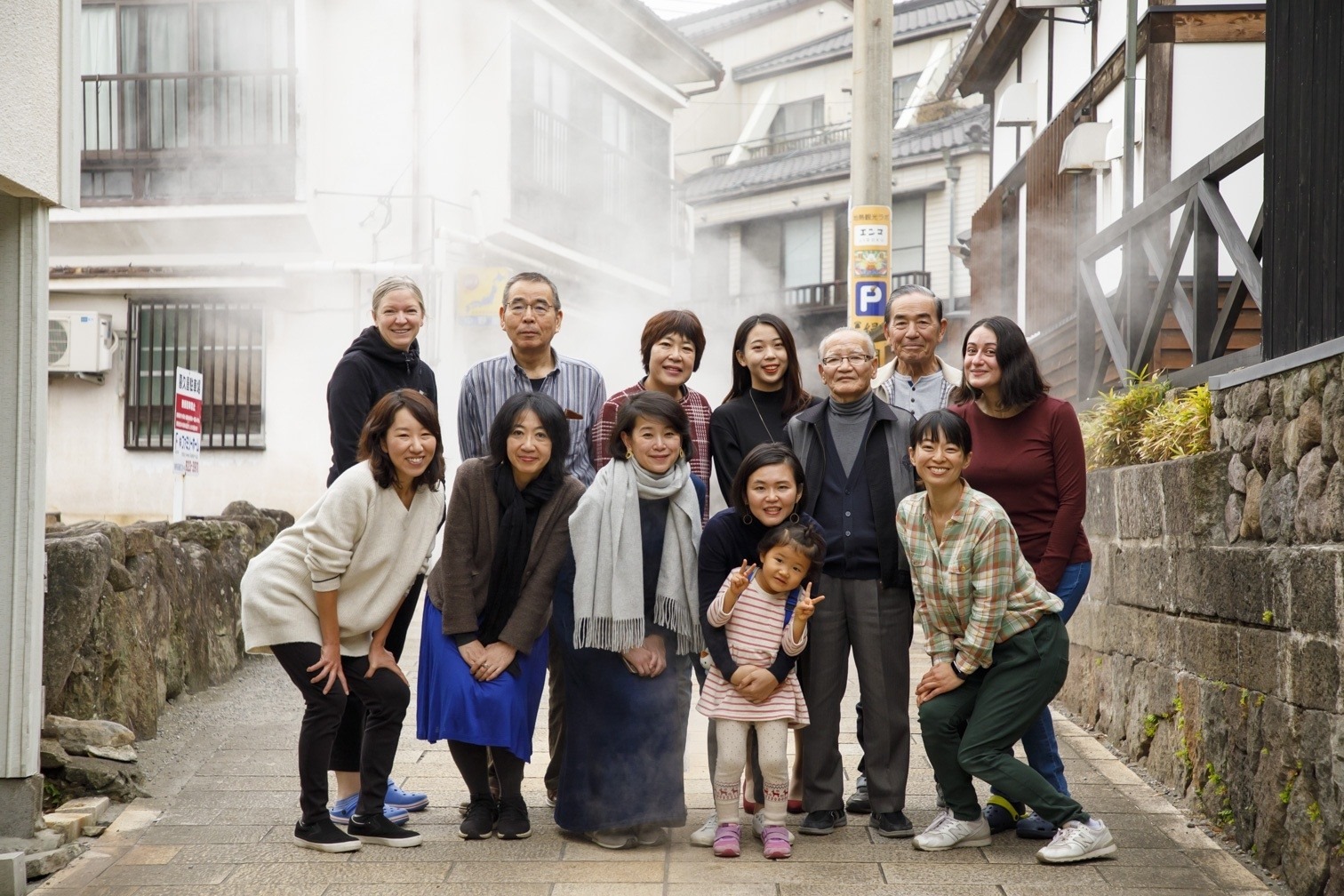 People from Kannawa. Ms. Kanno said these people support her.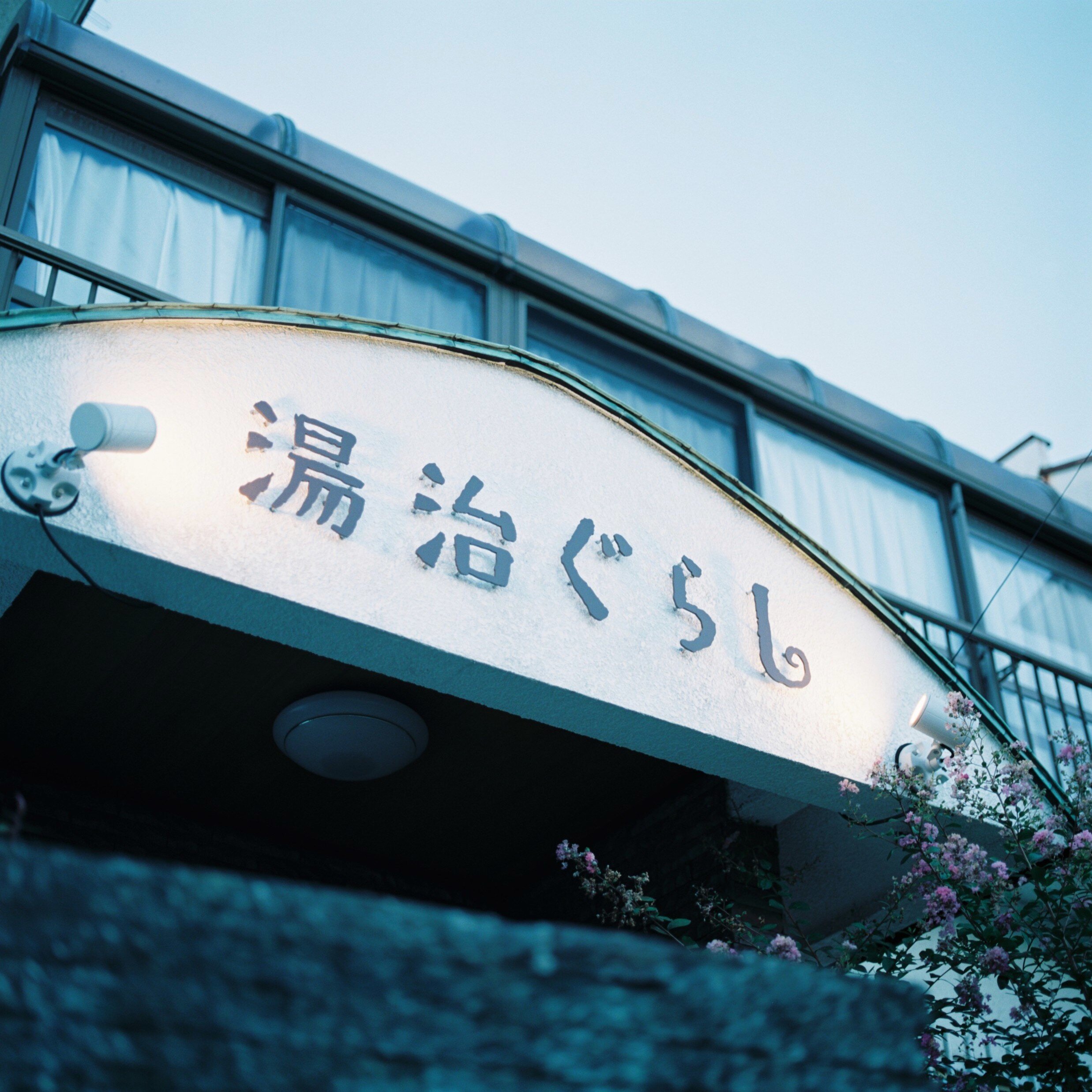 Toji-Gurashi project-type sharehouse opened in Kannawa
What is a "TOJI"?

According to dictionary, the word "Toji" means "taking a hot spring bath to cure a disease." In the past, when it came to Toji, there was an image that farmers' grandparents and grandmothers would stay at hot springs for a long time to make themselves cure their physical problems during the winter off-season. Nowadays, people come to the hot springs to heal their minds, aiming for mental stability and relaxation, not only for the physical cure. In the women's hot spring cure program, Kanno defines hot spring cure as "a quiet time to reexamine your body and mind".
Happenings in share house and challenge shop
Hashimoto - "I'm sure many of you have never heard the word "Toji-gurashi," but what is it like?"
Kanno - Toji Gurashi is a *share house where a variety of people live. I wished that I could build a relationship with local people while living together with students and working people. This place is just in the middle of a tourist attraction and a residential area. And that's the reason why I want to create a lot of interaction here."
Hashimoto -"It's wonderful to have a share house where you can build a relationship. There are many different types of people connected to me while I actually live there, and I can meet them many times every day and I feel joyful. Scramble Beppu, a challenge shop located 5 minutes walk from the sharehouse, is also a place where that kind of interaction occurs."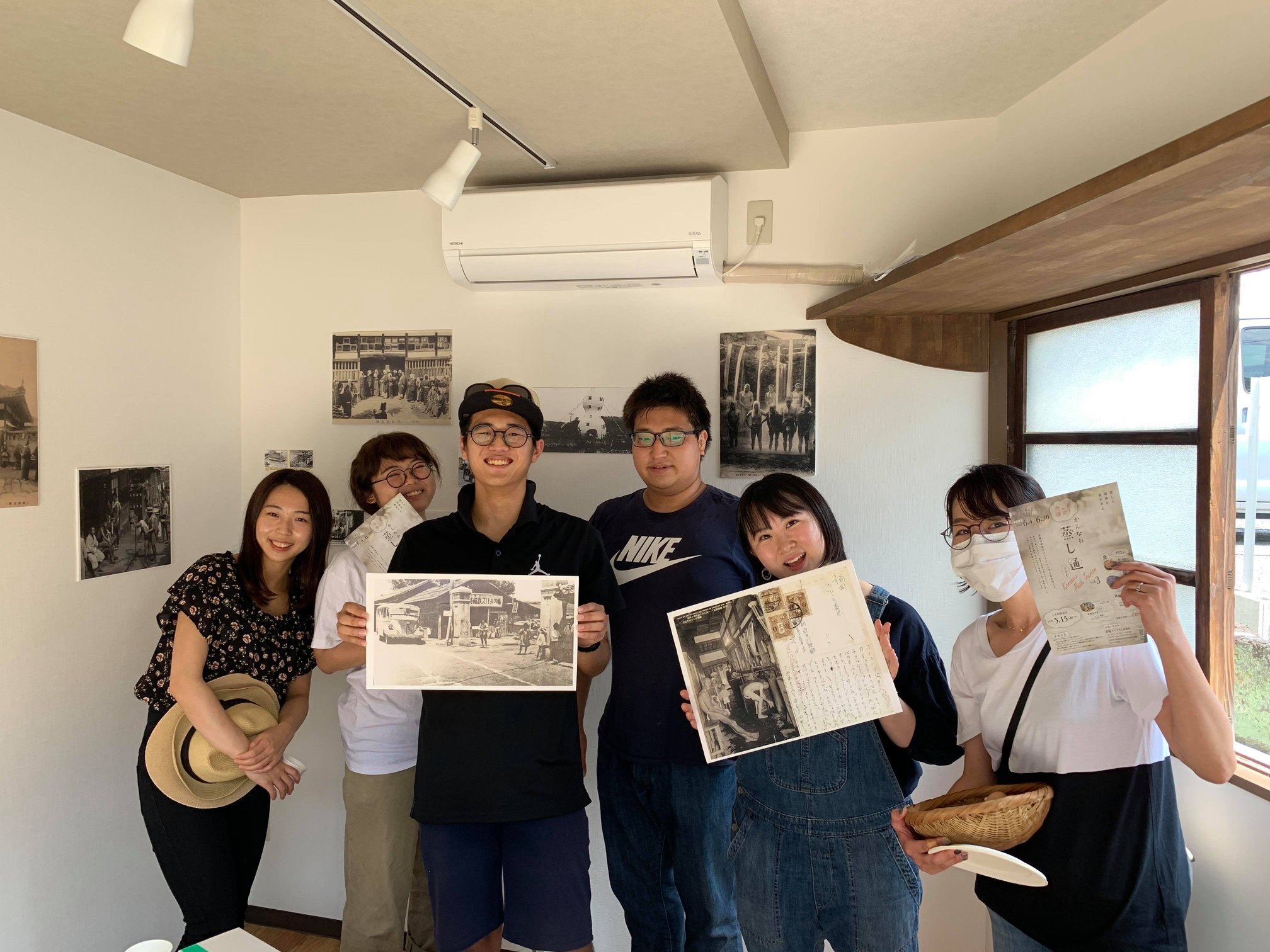 First challenger at Scramble Beppu, Mr. Enjoji (third from left) who is a sophomore at Beppu University. The collaboration still transcends universities.
Kanno - "Scramble, that is, a place to stir, lol." We rent a part of the guest house "Hiromiya TOJI STAY" in Kannawa as a place where many people can challenge themselves. There has been an exhibition of photographs of 'Kannawa no Memories' by Kenyu Enjoji, who is studying history and archives at Beppu University, and a 'Yukemuri Western Confectionery Shop' by Nagamatsu, a chemist who emigrated from Kyoto."
Hashimoto "It's interesting to see a cookie shop from a chemist's point of view. All the sweets in the western cookie shop were really delicious. The iron rings seen from Enjoji's 'Archives' perspective were also very impressive."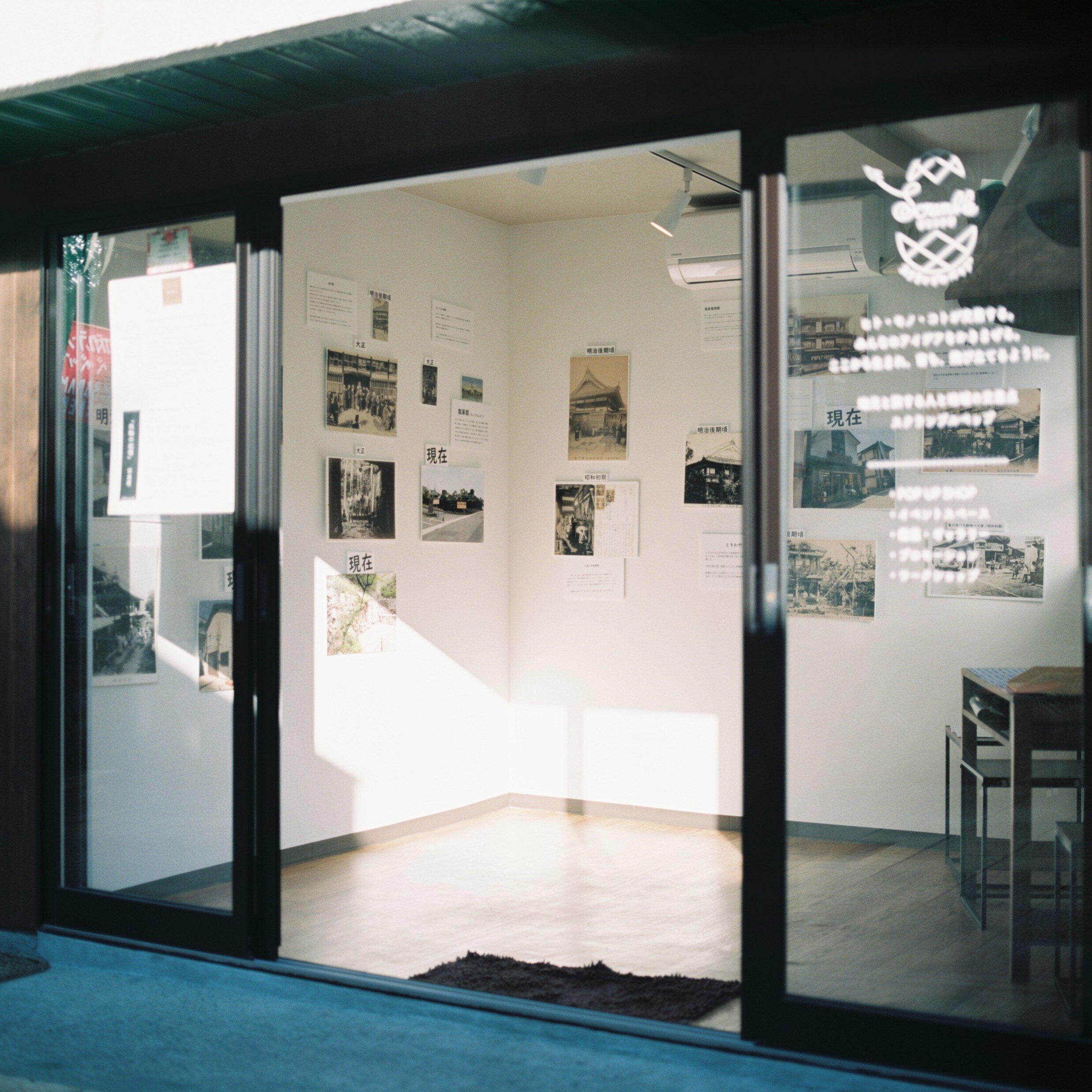 "The memory of Kannawa" exhibition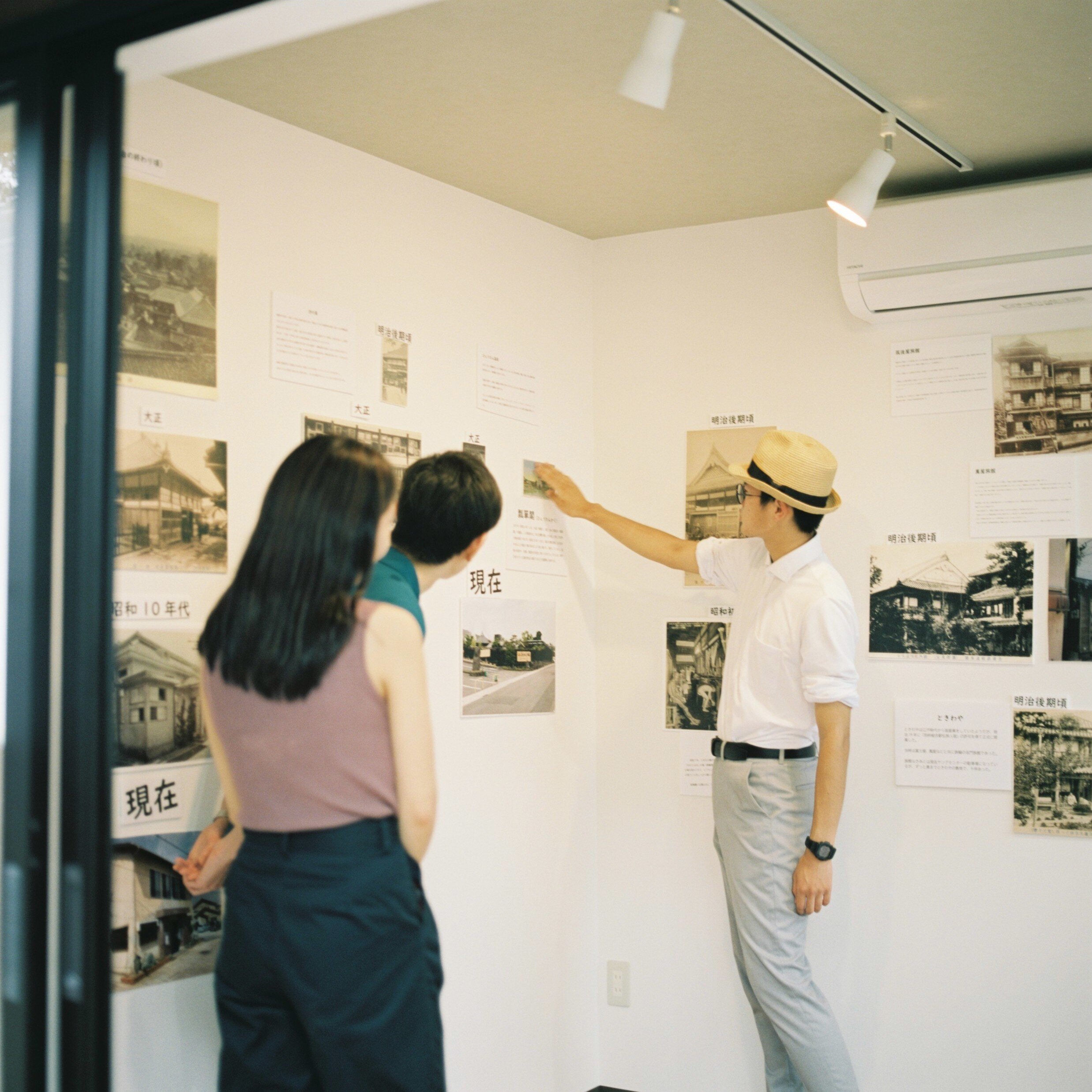 The motivation that comes out like hot water
Hashimoto "Kanno has been doing a lot of things, but what is the motivation behind this?"
Kanno "Well, I think it's because of the children in Japan, and because of the hot spring culture I love...."
Hashimoto "For the children...? "
Kanno "In the past, a lot of people used to do their own business in their local area, and everyone looked after their children...However, the percentages of people working in the big company are gradually increasing, and people no longer gathers up in the street playing around, and children with both parents working are increasing. It doesn't mean that everyone should run their own business. But I think it's important to create a place for children throughout their local area. And I want to build a bridge to the next generation, and I want to enrich people's lives including me. I wanted to create a cycle like that. Maybe that's my ceaseless motivation I guess."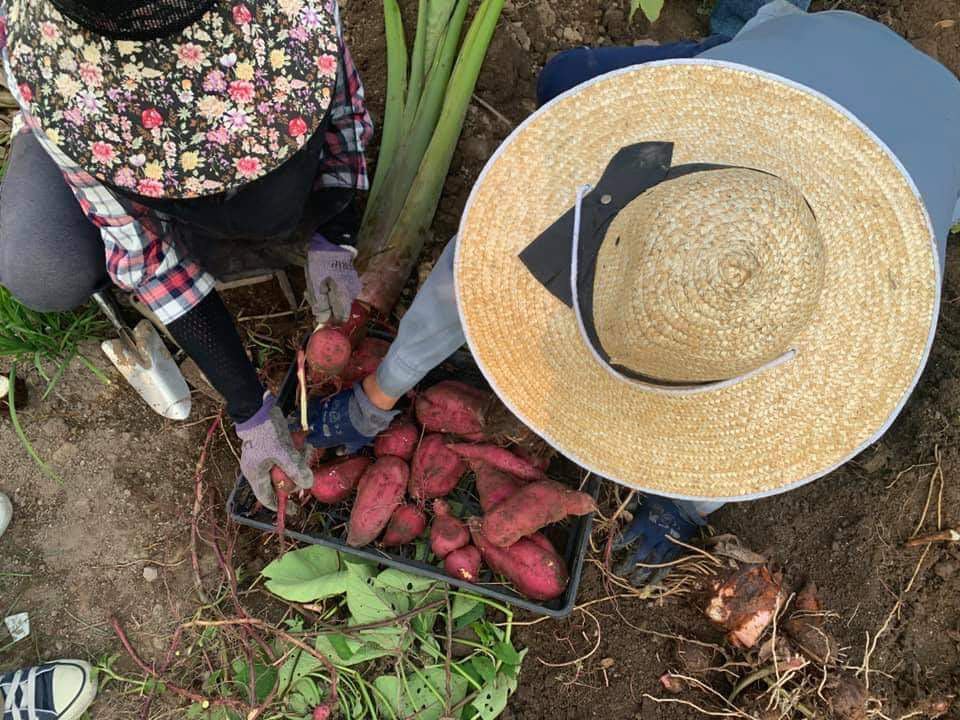 harvesting vegetables with members of  "Toji-gurashi"
Hashimoto - "I see. It's important that children in the area can live in peace. It's so delightful to hear that the whole community is raising their children..."
Kanno - "Yes, in order to do that, I have to create a job in that area, so I will create and arrange a place and environment where I can work."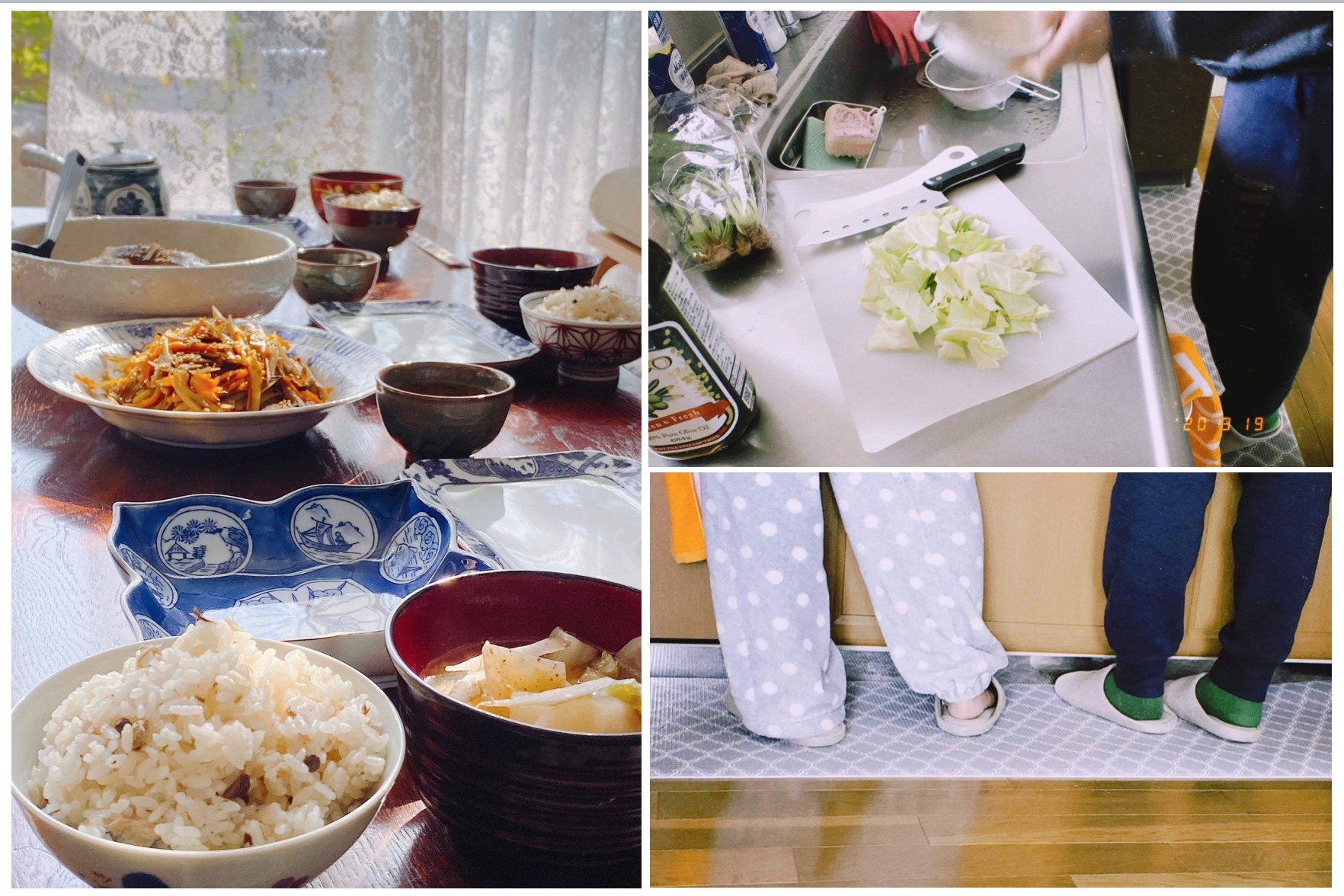 days of "Toji-gurashi"
Repaying kindness to the people in the city
Hashimoto - "I see... but I think it doesn't relate with the hot spring cure. Isn't it?"
Kanno - "I was saved by Toji, so I wanted to repay. When I was an office worker who used to travel to Toji, I took a bath in a hot spring and talked to people in the town I visited and "networking with people" helped me.  Even though I was busy with work, I was able to get myself back by doing "Toji."It felt like I was being attracted to a magnetic field, so the word "Toji-ba (Hot water magnetic field)" came from that."
Next time, I want to become a magnetic field with people close to me and repay to the others the gratitude that I received. Since I think that Toji is a culture that Japan can be proud of, it motivates me to work together with everyone in Japan to appeal to other countries. Actually, I want to take the scientific evidence of "Toji" and I am working on it now.
How to live in an unpredictable world
 Kanno used to work as an office worker, and this is her first time running a sharehouse. Kanno's secret recipe for running a business for the first time in a new place is to "start small." Start small and make small mistakes... Use the learning from there for your next challenge....that's what Kanno cherishes in her "challenge."
 I think there are a lot of people who think that nobody can predict the future. Because things that were planned might get canceled, or changes could come from nowhere. and consequently, it leads to thinking about giving up the next challenge due to a lot of unpredictable things. Kanno herself has repeatedly revised her "small" trajectory as the Covid-19 has bothered her original plan.
It could be hard to change a whole big thing or challenge, but maybe many people might be able to change the small things.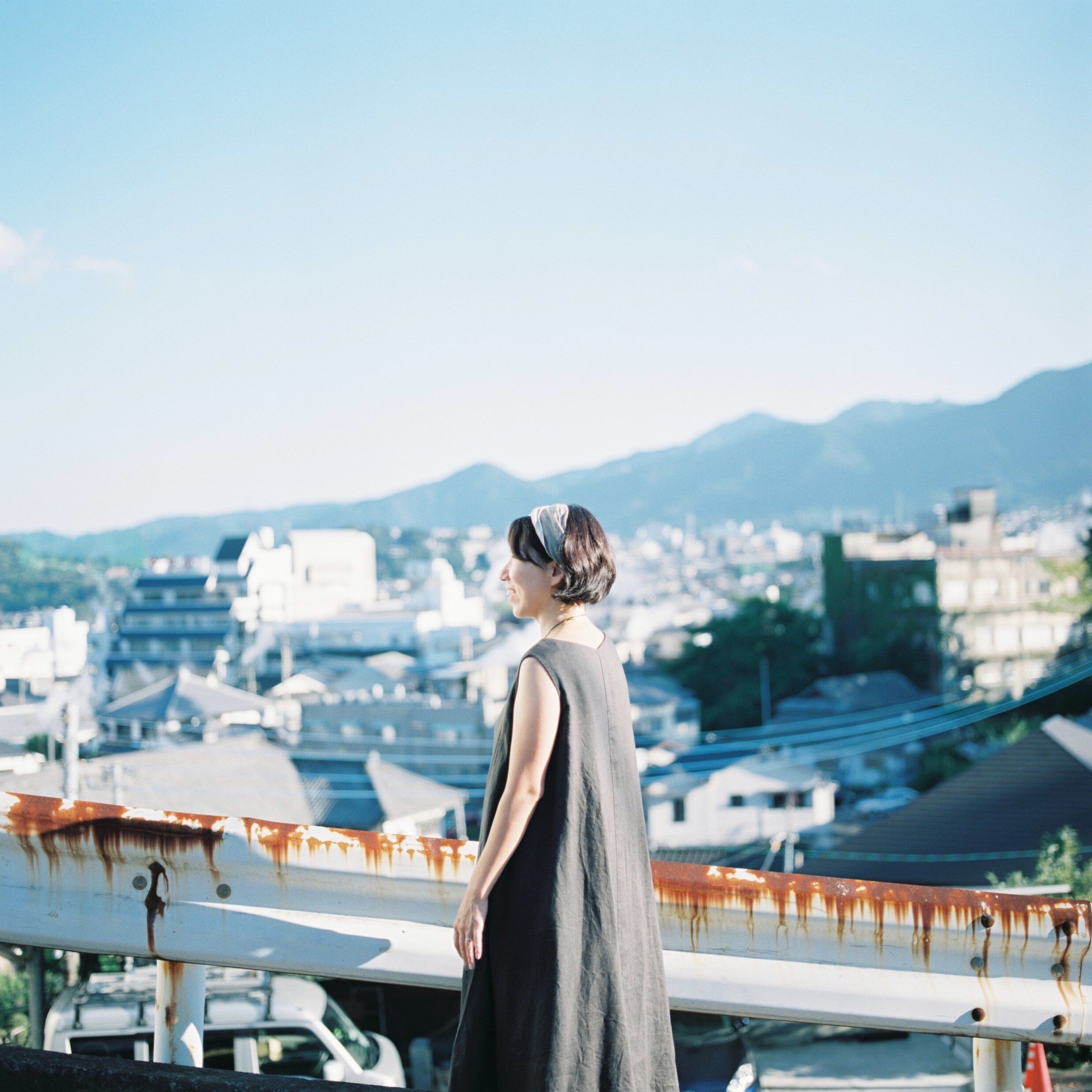 "When I took a step forward, I was able to get a lot of people to sympathize with me. First of all, it's important to tell people exactly what you want to do. I will support you if you like, so if you want to try something, let's create an interesting future together!" said Kanno.
 Beppu is a compact city, and Kanno says it is a place where you can turn on and off little by little, and you can communicate deeply with local people, especially in hot springs. I felt that Beppu is a city where people can challenge themselves.
 Ms. Kanno defines the ancient Japanese culture of "Toji" as a new lifestyle as well as a hot spring. Through "Toji", she enthusiastically said that she would like to collaborate with various people and companies!" I'm looking forward to seeing what kind of chemical reaction will occur in the future.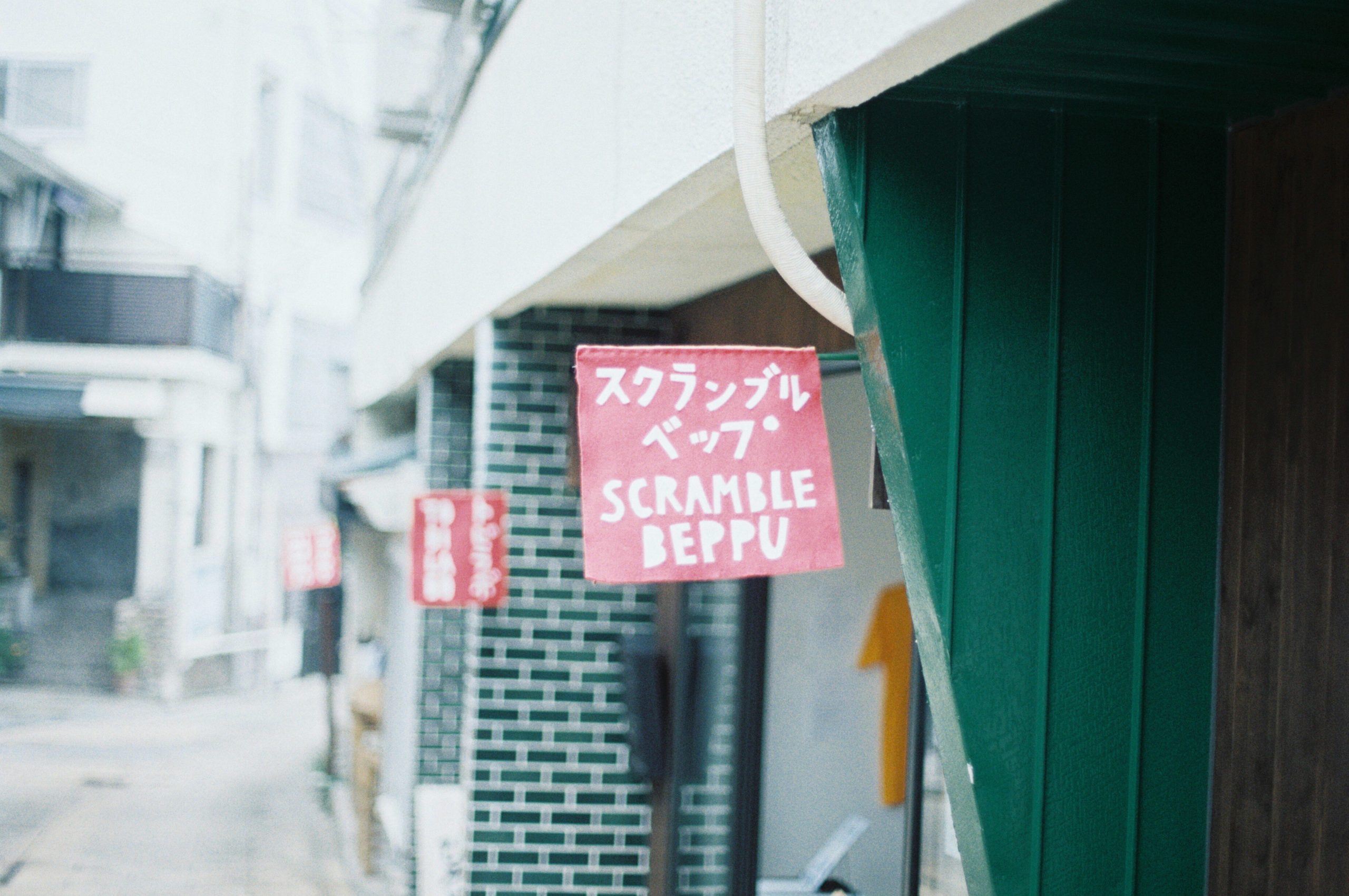 Scramble Beppu lined with Hiromiya TOJI STAY and Toby Lutz's studio who is a picture book writer and illustrator
Scramble Beppu, a challenge shop for those who want to try, is also looking for new challenges! If you are interested in moving in at the Toji-gurashi or exhibiting at Scramble Beppu, please contact us. Would you like to try a new challenge with us? (Find out more about Scramble Beppu)
Editor's note
"This time, I had a time with Shizuka Kanno, the representative of "Toji-Gurashi", and also the place where I live." I wish I could gradually overcome the small wall in front of me, rather than greedy and trying to aim for the big things. Thank you very much, Kanno-san!