It's been about two and a half months since our last article on December 28, 2020, titled "Let's Make Spaceport a Reality with ALL JAPAN" and how Beppu is changing.
Oita Airport, located in Kunitachi City, Oita Prefecture, has been selected as a base for launching small satellites by aircraft by the U.S. company Virgin Orbit. The launch at Oita airport is expected to start as early as 2022, and the development of the site and the surrounding area is being hastened.
The development of a spaceport city is not a pipe dream, and the question is how each region can actually get involved.
Mr. Toshihiro Katayama, co-founder and director of Spaceport Japan (SPJ), and Mr. Tetsuo Yamanaka, president, and CEO of CRAFIT Corporation, are promoting the development of Spaceport-related businesses and the surrounding community, were interviewed by Ms. Ikeda, a general incorporated association that operates the GENSEN web media.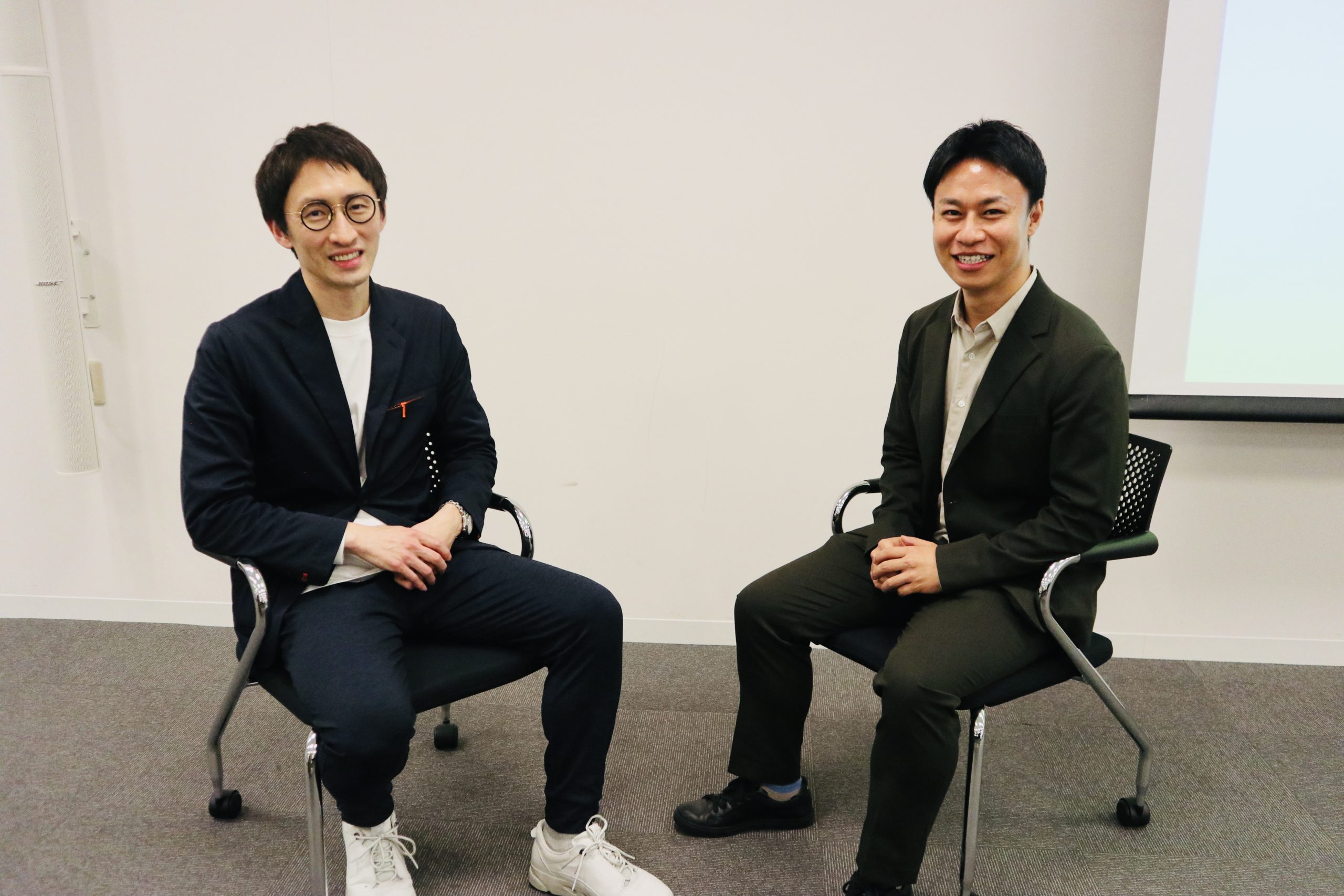 On the left: Mr. Katayama, co-founder and director of SPJ, and on the right: Mr. Yamanaka, president, and CEO of CRAFIT Corporation. (Masks are removed only at the moment of filming.

Who exactly is leading the development of Spaceport City?
Ikeda: First of all, for those who don't know either of you, I'd like to introduce how you both got involved in the project. First of all, Katayama-san. What do you usually do?
Katayama: I usually work for an advertising company in Tokyo. I used to work for a Japanese oil concession in Abu Dhabi, UAE. At an oil exhibition in the oil-producing country, I launched a project to promote Japan's space industry in collaboration with various organizations including the Ministry of Economy, Trade, and Industry, the Ministry of Foreign Affairs, and large corporations. As a result, we were able to achieve various results.
Speaking of my relationship with space, I did not originally major in space engineering, nor did I have a particularly strong interest in space, but by chance, I became involved in the space resource and energy diplomacy project I mentioned earlier, which resulted in a deep relationship with the space industry. In addition, I recently learned that the need for collaboration between the space industry and the non-space industry is increasing year by year, so there is a growing need for business products from a perspective outside the space industry, such as mine.
Ikeda: I see. So you are able to look at things dispassionately from that standpoint because you were not interested in space?
Katayama: That's right. Of course, I think that most people who are currently involved in space have dreams and romance, but in my case, I don't start with excitement, but rather with what is the purpose of the project and what benefits it will bring. That's what I'm focusing on.
Japan has a very advantageous area and industrial potential for realizing spaceport development, but there is no activity to promote it. In 2018, seven people who shared the same awareness of the issue got together and established a general incorporated association, Space Port Japan (SPJ), which will take the lead in activities aimed at the realization of spaceports and the development of related industries in Japan.
 〜Translating the Unknown, Connecting the People, and Making Them a Team〜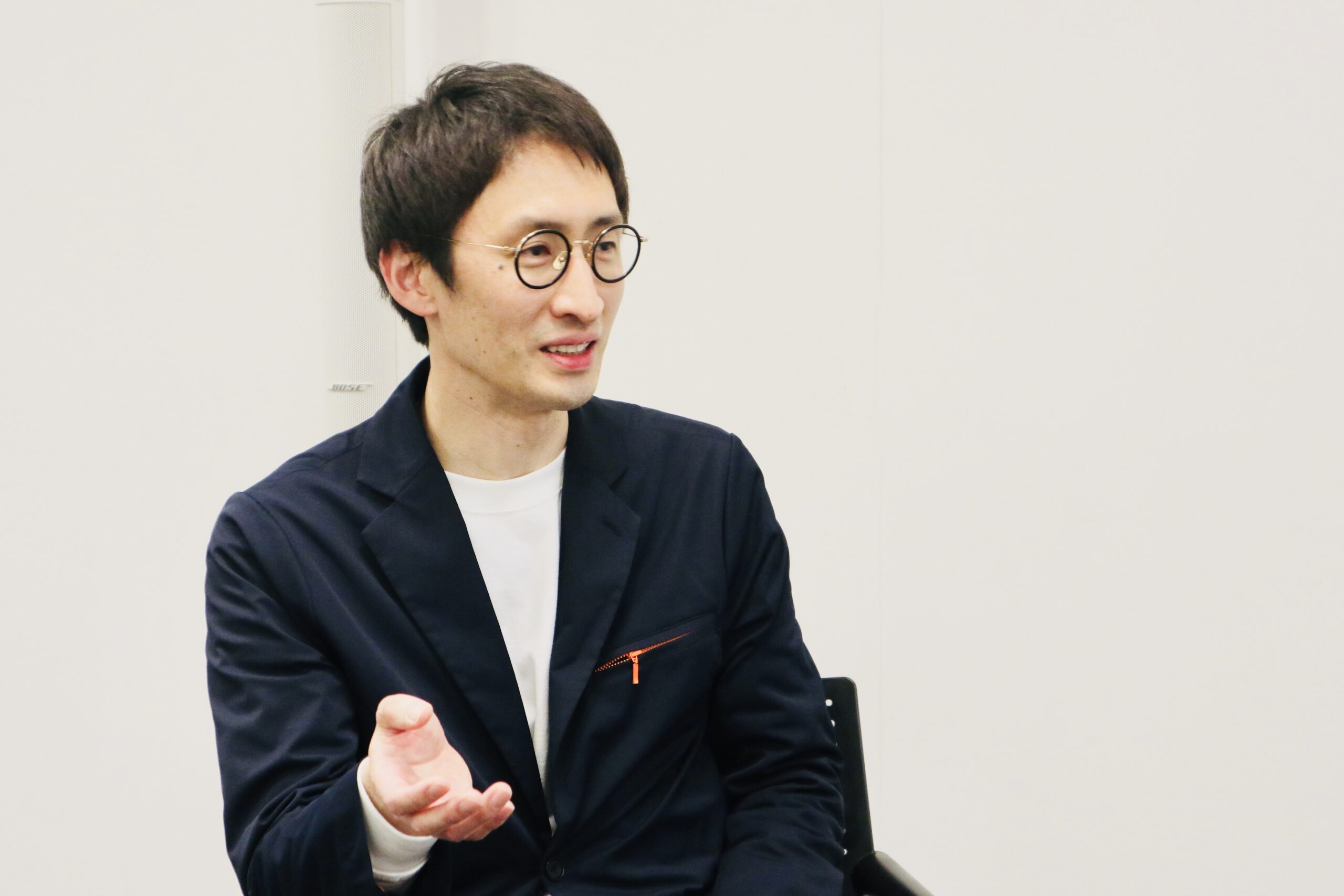 Mr. Katayama talks about how stakeholders should be involved in the realization of Spaceport City.
Ikeda: Katayama-san, you are a "translator" who connects different industries and people involved.
Katayama: I guess you could say that. While creating a category that didn't exist yet at the time, I can organize it objectively in a sense, and I feel my role as a "translator between different industries" to create a new space industry.
Ikeda: This is the first time you have been involved in a space project, isn't it, Mr. Yamanaka?
Yamanaka: That's right. I'm usually involved in projects in the area of "business development. As those who have been involved in projects know, just starting a project does not make it work. I am expected to play the role of "driving" the project. I am not a space expert because I joined the space project after meeting Mr. Katayama.
I am conscious of understanding the overall concept, figuring out "what needs to be done now," constantly improving the resolution of the roadmap, making plans, and involving people to grow the business. We have people with various skills, such as people who are skilled in finance and designers, so increasing the number of involved people is more my own area of expertise. When I look back, I've done more than a hundred things that were created from scratch.
Ikeda: In many cases, even if someone draws a big picture, the people who can actually carry it out in the field are not available or do not proceed, so you are a very important person.
〜Raising the resolution of the business and creating the "zero-one"〜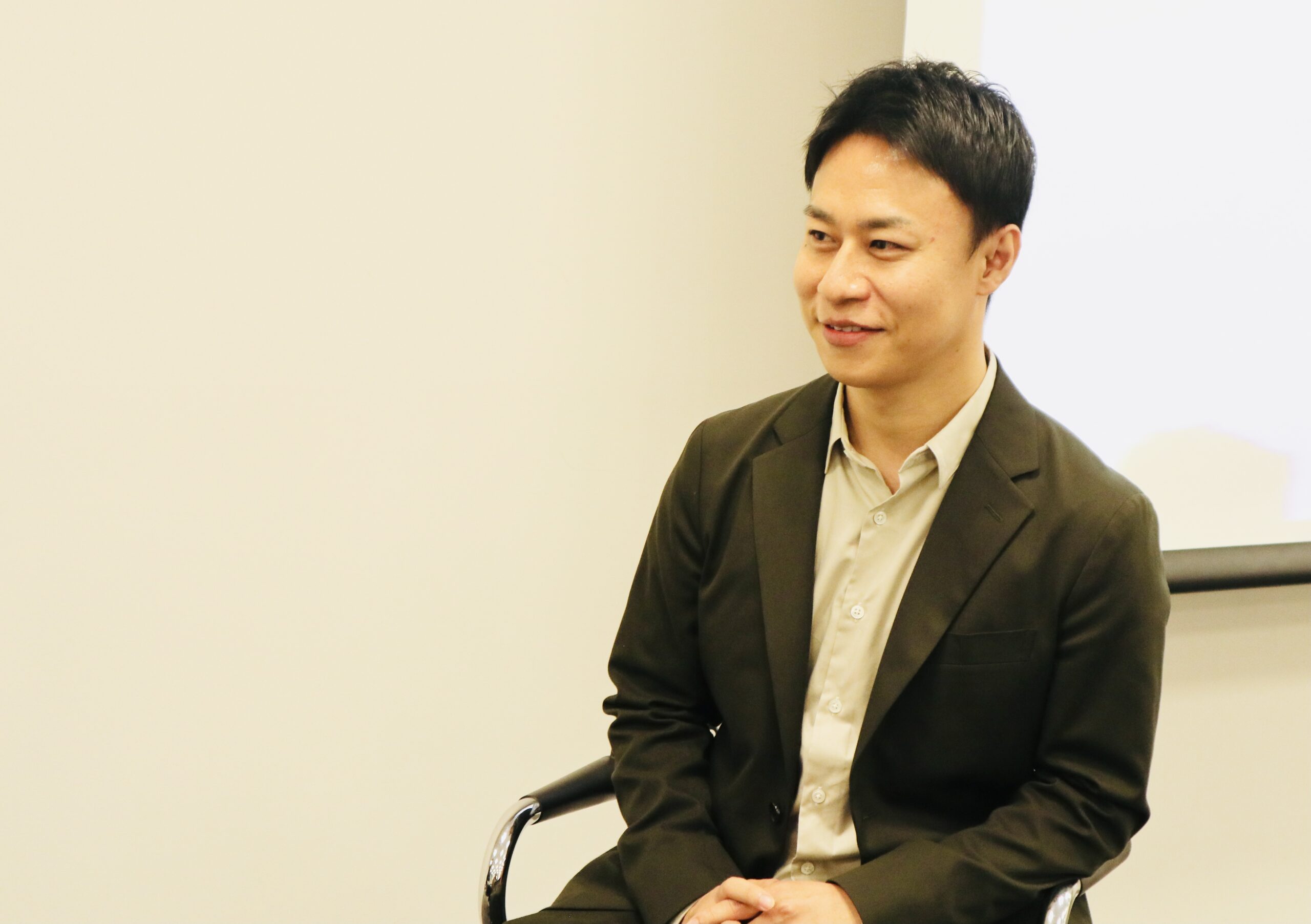 Mr. Yamanaka is busy launching businesses all over Japan.
Yamanaka: Yes. The financial sector and regional development. I'm trying to connect the two areas that don't seem to intersect and promote them. In the community, there are people who want to start a business and people who want to support the challenge by using funds.
To tell you about a community development project I was involved in, there was a case where the voices of people who wanted to invest and people who wanted to do business came together at the same time, and the project was realized without floating in the air. By utilizing this network, we were able to create a connection between the store to be developed and the farmers, and we were able to create an image of revitalizing the region not as a point but as an area. I think we were able to successfully involve investment companies and local financial institutions.
Ikeda: I think there may be many communities and businesses that don't realize that both sides exist.
Yamanaka: There is a surplus of assets and resources in the world. However, opportunities are being lost because they are not connected. In order to connect these areas, we need to ask for the help of "outsiders". I think they have an important role to play as companions to make the good qualities of the local micro-communities grow and become a big movement.
Katayama: Yes, I think we have similar elements in each other, but our skills and roles are different. There is no limit to the number of people involved, and the "actually pushing forward" part is important when it's unknown and no one knows what's going on. Everyone supports it and wants to do it. That's what we're working on together.
Ikeda: That's great. Yamanaka-san, you are a "companion" who raises the resolution of the business. So the big picture of the Spaceport City project is coming to fruition with the two of you leading the way, Katayama-san as the translator and Yamanaka-san as the companion. I am glad that Oita Prefecture and Beppu City could be involved.
How will the spaceport (spaceport) be realized?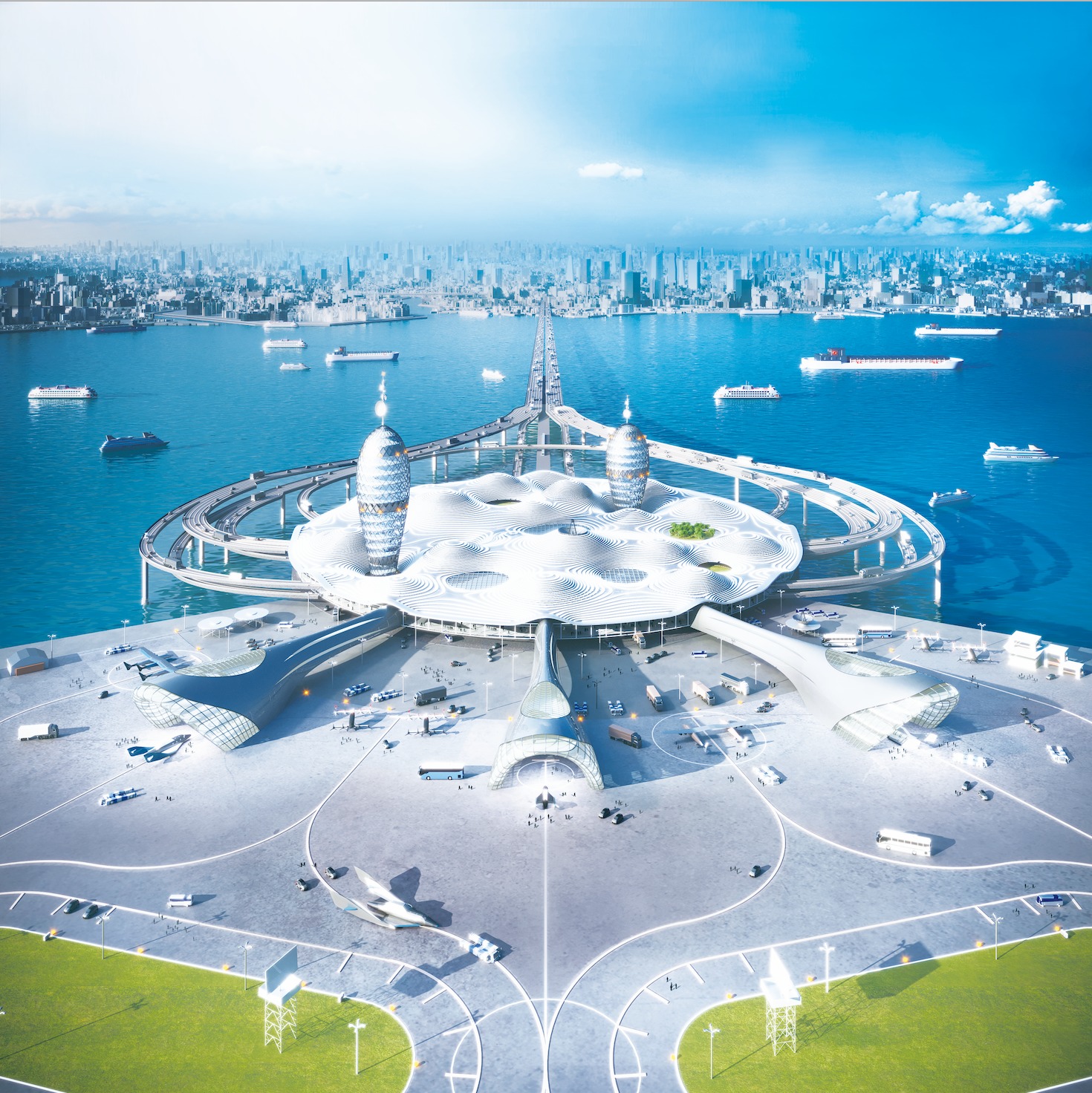 ©2020 canaria, dentsu, noiz, Space Port Japan Association. SPJ's vision of a spaceport city on its way to realization. The futuristic design has become a hot topic in Japan and abroad.
Ikeda: There was a great response to my last article from people inside and outside of Beppu. However, there are many unknowns as to whether it will really be realized.
Katayama: If you think about it over the medium to long term, I think the Spaceport City concept announced by SPJ is feasible. If you think about it only in the short term, it can be difficult. So, I think it is important to separate what is feasible in the long term from what is feasible in the short term. Oita Airport will be the base for Virgin Orbit, which provides satellite transportation services, so in the short term, I think we need to create various services and related industries for people from Virgin Orbit, people in the satellite business, investors, and other related parties who visit Oita. 
Ikeda: Certainly, thinking about the long-term and short-term in an organized way will lead to the creation of industries in the region.
Katayama: When the satellite launch starts, it will create a new flow of people, which will have a great economic effect, and the people who stay in Beppu will be able to relax in the hot springs. I think there are a huge number of things that can be done using the spaceport as a starting point.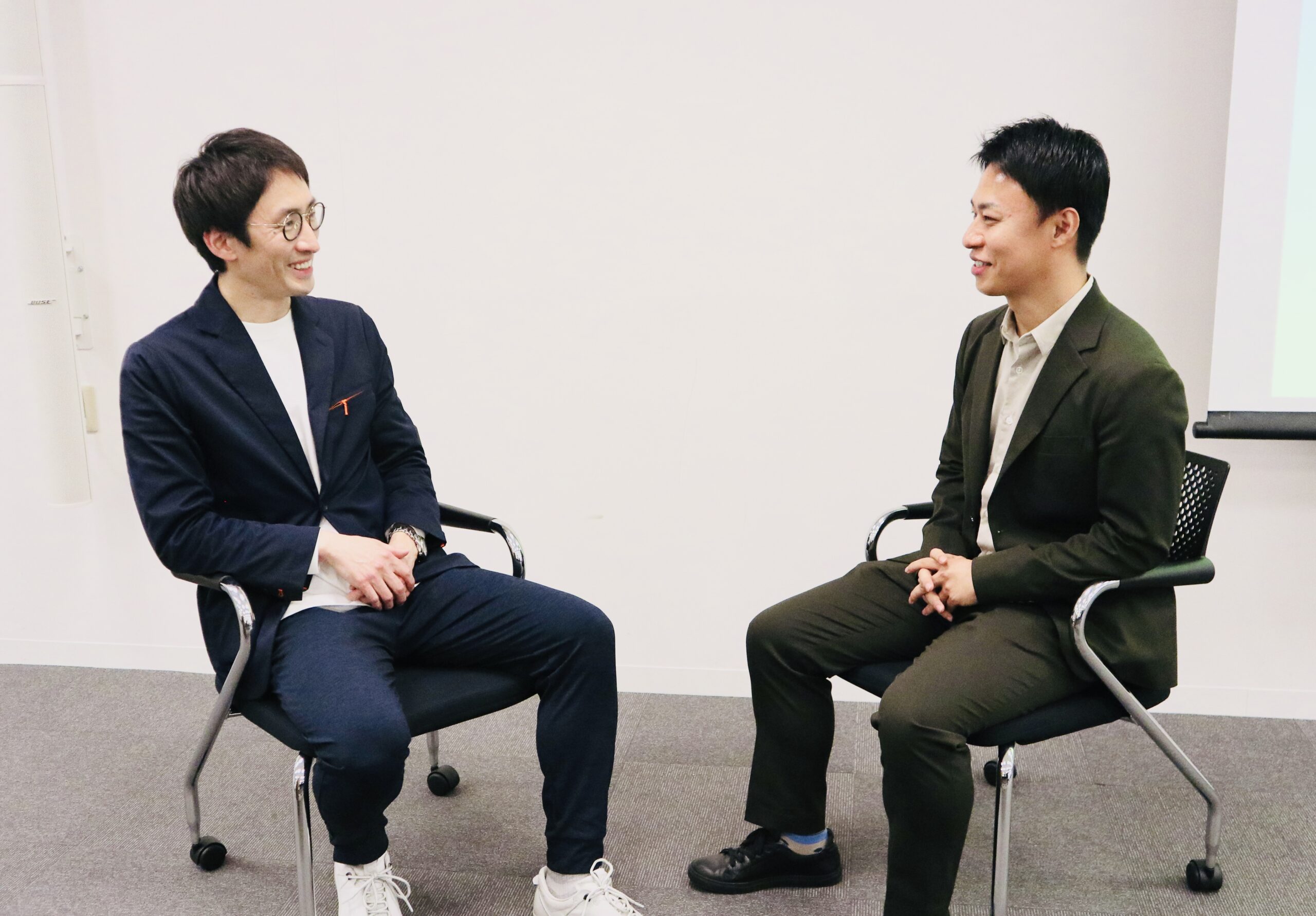 How can local people and companies get involved?
Mr. Yamanaka: I would like to change my perspective a little. I believe that all of these initiatives will come down to how the people of Oita Prefecture and Beppu City can become more prosperous. As a means to achieve this, I would like to get involved in the spaceport. If the concept is "Space x agriculture," the project can be realized anywhere, so it would be better to make use of the unique characteristics of the area, such as "Space x Oita's ●●" or "Space x Oita's industrial screw. This will clarify the way local people are involved and revitalize the local economy.
Yamanaka: As a suggestion, how about dividing "Oita's ●●" into categories to some extent, and holding a pitch competition asking the companies involved to use local products? It is important to have both a public call and a proposal type. It can be done jointly, so why not do it?
Ikeda: There are a lot of businesses that want to propose something based on "Oita's ●●", so it could be a lot of fun!
Katayama: Just over a year ago, SPJ member companies got together and created the Spaceport City concept map. We'd like to develop a second version of that as the Space Port City Concept Map Vol. 2. We would like to add "Oita's ●●" to it. We want to visualize them, digitize the map, and create a map that evolves interactively.
Yamanaka: Of course, creating a picture is not the end of the story, but the premise is to constantly update it. It is important for the people (companies) who are the main actors to draw the core concept and direction and to work together with local businesses and regional banks to bring concrete things into shape step by step. Cooperation with other prefectures will also be necessary, so I would like to collaborate with them.
Katayama: I receive various consultations from business people and creators in Tokyo and Kyoto, where I am based. I would like to connect them to Oita and Beppu and create new industries. To that end, I would like to put the "SpacePort City Concept Map Oita Version" into shape. If you are interested in participating in this project, please contact us through GENSEN.
Ikeda: This is an unknown area and the first of its kind in Asia.
Katayama: When you think about the geopolitics and characteristics of Oita, Oita Airport is an "AIR & SPACEPORT". The Kunisaki Peninsula opens up to the sea, making it a port, an airport, and a spaceport, in other words, it has all three of the world's ports. In addition, people from 100 countries live in Beppu, so in addition to the three ports, there are networks with countries around the world. I would like to envision a "PORT PROJECT'' that would make the most of this strength and set up a preparation room for it somewhere in Beppu Onsen.
Ikeda: Sounds fun! In a hot spring, you get naked, don't you? When you take a bath naked in the same water, no matter what country you are from or what color your skin is, you can all mingle together. Let's do something like this with hot springs.
Katayama: The 21st century is said to be the age of globalization. However, in the future, the atmosphere will be much closer than going to Hawaii. The global era, in which people do not care about national borders, is changing to a universal era, in which people do not even care about the atmosphere. I feel that the nexus of this change is here in Oita, Beppu, and GENSEN.
Ikeda: Time is lost in pleasant discussions. Let's make it happen. If you read this article and want to do something, we would love to hear from you! Thank you very much, Katayama-san and Yamanaka-san!